Classic Baltic Tour Package
Experience the unspoiled scenery and capital cities of the Baltic States on this Classic Baltic tour through Lithuania, Latvia and Estonia. From UNESCO listed old towns to quirky neighbourhoods, hidden delights await. Visit colourful markets, get immersed in local culture and traditions, and take part in authentic experiences. Let your Classic Baltic Tour start and join us to discover the rich history and fascinating customs of this region on our journey from Vilnius to Tallinn.
This Classic Baltic Tour itinerary was created by a local expert to give you the best chance to see the highlights of the Baltic States.  It is ready to be customised to suit your budget, interests and tastes so you can make the most out of your trip on your own terms and departing whenever you choose.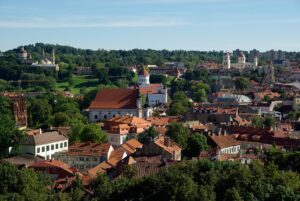 On your arrival at Vilnius airport a driver will wait for you in the arrivals hall holding a sign with your name on it and will drive you to your accommodation. The journey takes about 20 minutes.
If you arrive early and would like to do some additional activities or find information on where to eat and what to do and see, check out our destinations page. If you'd like to add any additional tours or activities to your Baltic Tour package, please let us know.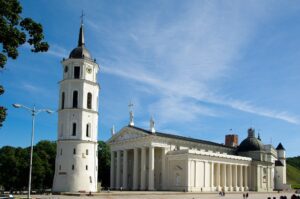 Discover the old and new sides of Vilnius with a local guide during this city tour. Vilnius is a charming city full of history, culture, art, quirky neighbourhoods and cool and happening bars and restaurants. The UNESCO listed Old Town is one of the world's largest surviving medieval old towns, full of  Baroque, Gothic, Neoclassical, and Renaissance architecture. Wander around the UNESCO recognised Old Town, filled with magnificent landmarks and have the chance to really get in touch with the vibrant culture of Vilnius. Have the local craft beer at our favourite cafe, try some Lithuanian specialities and fall in love with this fascinating city.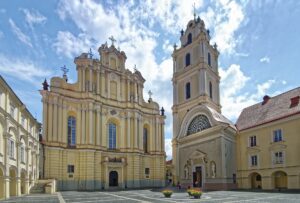 Free time: After your tour you will have some free time to explore Vilnius in more depth. Head out to Europe's most creative community – the Republic of Užupis which has its own constitution and president. Visit the Museum of Occupations and Freedom Fights which was originally the KGB headquarters and prison, it was also the site of torture and execution, so some people might find the prison a little overwhelming. You may also wish to take a walk to reach places such as the Hill of Three Crosses or St Peter & St Paul's Church – a white miracle of belief. Ask your guide for more suggestions on what to do in your free time. Alternatively these can be added as extra tours for an additional fee. If you'd like to add any of these to your Baltic vacation package, please contact us for more information.
Included Meals: Breakfast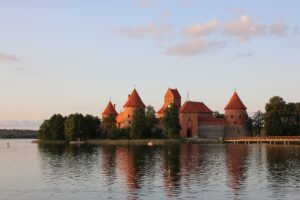 Your Baltic tour wouldn't be complete without exploring the beautiful Trakai. Upon arrival, you will explore the historic town and well preserved ruins of Trakai Castle, set on its own island in Lake Galvė. The view of the historic structure is straight out of a fairy tale. You can either visit the museum inside the castle or enjoy a boat ride around the island and the castle and admire the surrounding nature. The duration of the tour is around 4 hours. 



Included Meals: Breakfast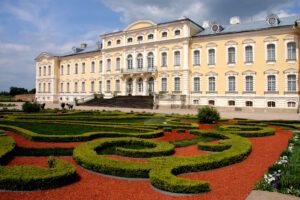 It's time to change one Baltic capital to another and travel to Latvia. During this sightseeing bus tour you will learn about the history and people of the two countries. You will visit Kaunas, the second biggest city in Lithuania, with beautiful churches and Old Town. Along the way you will visit a UNESCO listed pilgrimage site known as the Hill of Crosses – unique and ever changing monument of faith. After your stop there you will continue to the baroque pearl, Rundale Palace where you can explore the palace and the gardens on your own. Before reaching Riga you'll visit the monumental Salaspils Memorial Ensemble to victims of Fascism. The journey takes around 12 hours, including stops.
Included Meals: Breakfast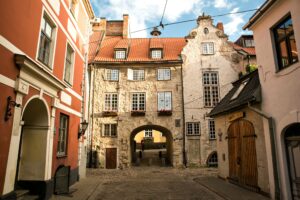 Get ready to explore this vibrant UNESCO listed old town with a local guide. You can find churches from the city's origins, medieval buildings, unique examples of Art Nouveau, as well as centuries old wooden architecture and modern architectural there. Walk through the winding streets and cobbled alleys of Riga's Old Town and discover the hidden past from 1201 all the way to the present day. This will be the perfect introduction to Riga and its people. Continue the tour to famous Riga Central Market which is one of Europe's largest markets covering 72 000m2, built from five zeppelin hangers left over from the First World War. After the tour you will have a chance to stay at the market to explore it more and to have lunch there (not included).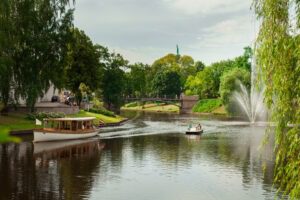 Free time: On your free time head to the Art Nouveau district. Alberta Street is a good place to start and you can also find the Art Nouveau Museum there.  If you'd like to see the popular tourism objects from a different angle, take a scenic boat ride around the canals. You may also wish to catch a show at the Latvian National Opera and Ballet or join an organ concert at the Dome Cathedral. Ask your guide for more suggestions on what to do in your free time. Alternatively some of these services can be added as extra tours for an additional fee. If you'd like to add any of these to your Baltic tour package, please contact us for more information.
Included Meals: Breakfast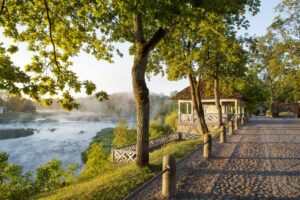 Your Baltic tour and trip to Latvia wouldn't be perfect if you didn't escape Riga to enjoy the picturesque countryside and a true hidden gem, Kuldīga! Small and unique villages of Kurzeme all have their little twists. Wander around the quaint streets of the gorgeous historic center of Kuldīga, visit the widest-stretching waterfall in Europe and have some free time to have lunch and explore the city on your own. On your way back to Riga you will have a chance to do some cider or wine tasting in Kurzeme region. The duration of the tour is around 9 hours. 


Included Meals: Breakfast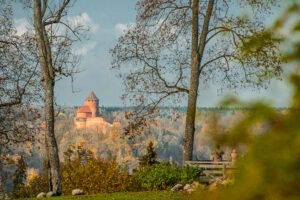 Embark on an entertaining and informative 12-hour road trip from Riga to Tallinn, where you'll explore picturesque towns like Sigulda, Cēsis, Valga, and Viljandi. Led by knowledgeable local guides, our small group tour of up to 8 people ensures an intimate and immersive experience. From climbing the Bobsleigh Track in Sigulda to discovering medieval castle ruins and hiking in Gauja National Park, you'll have the opportunity to witness the rich history and stunning landscapes of Latvia and Estonia. Join us on this unforgettable journey and unravel the stories of these captivating destinations.


Included Meals: Breakfast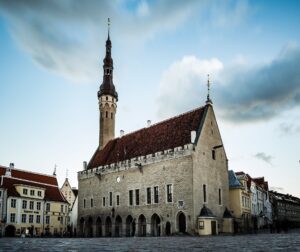 Enjoy a fun and history-packed walking tour of Tallinn Old Town with a knowledgeable local guide. This beautiful capital is a lively yet peaceful, photogenic and charming city full of wonderful sights and rich culture. A city that combines the modern world with ancient churches, medieval streetscapes and noble merchants' houses. The UNESCO listed Old Town is one of the best preserved Hanseatic town centres in the world. You will cover all the most important sights of this medieval city from the bustling main streets to less known side alleys. Discover beautiful old churches, unique merchant houses, historic town hall, and imposing city defences. 
Free time: After your city tour head out of the old town and explore one of the surrounding neighbourhoods. Beautiful and tranquil Kadriorg park and palace, built more than 300 years ago on the orders of Russian Tsar Peter the Great.  Vibrant Telliskivi Creative City with numerous design shops, restaurants, and cultural institutions. Rotermann Quarter,  a former industrial centre turned into one of the city's most prominent oases of modern architecture or a newest addition to the city – Noblessner seafront quarter. A former submarine factory, now a modern urban space filled with galleries, design shops, a marina, and restaurants perfect for admiring the sunset.
Included Meals: Breakfast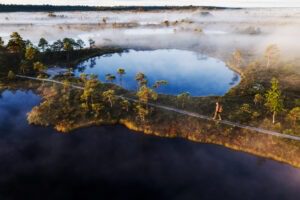 Leave the city hustle and bustle behind and get active during a bog shoe hike. The bogs are places very dear to all Estonians and have been part of our culture for centuries. Therefore one mustn't leave Estonia before visiting a bog. The bog-shoe hiking in a bog takes you to places what otherwise would be inaccessible. We hike around the bog pools, admire the wildlife, climb the watch-tower and listen to mysterious stories and legends our tour guides tell about the bogs.
 

Included Meals: Breakfast
Time to say goodbye and end your Baltic tour. Your driver will pick you up from your hotel and take you to Tallinn airport for your departing flight. 
Safe flight!
Included Meals: Breakfast
9 nights accommodation
Airport transfers
Breakfast each morning at your hotel, plus any meals indicated in the itinerary
English speaking local guides
Vilnius, Riga & Tallinn City Tours
Trakai Castle Tour
Kuldiga Day Trip
Bogshoe Hiking
Sightseeing bus between Vilnius and Riga
Sightseeing bus between Riga and Tallinn
Highly personalised itinerary planning
24/7 support from local staff
International flights

Tips for services and experiences

Visas

Personal charges such as laundry, phone calls, SIM cards or room service

Additional sightseeing, activities and experiences outside of your itinerary

Meals (other than breakfast if included in room rate and other meals listed as included in the itinerary).

Travel Insurance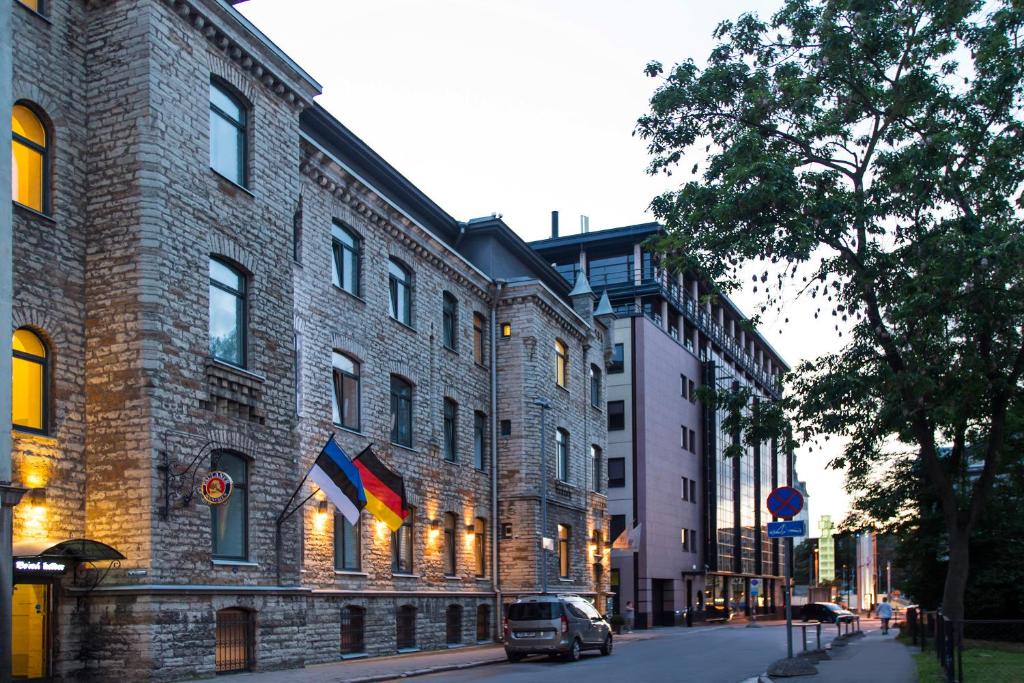 Accommodation in 3 star hotels
We offer a wide range of 3-star options from cosy B&B to modern hotels.
FROM €1675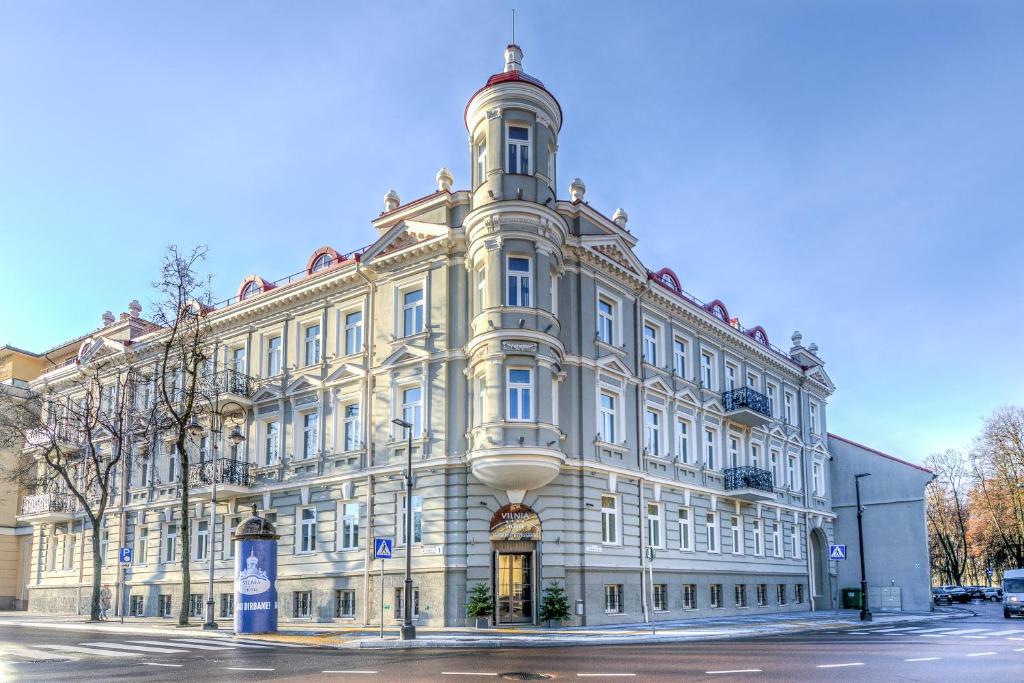 Accommodation in 4 star hotel
We offer a wide range of 4-star options from cosy boutique to artsy hotels
FROM €1825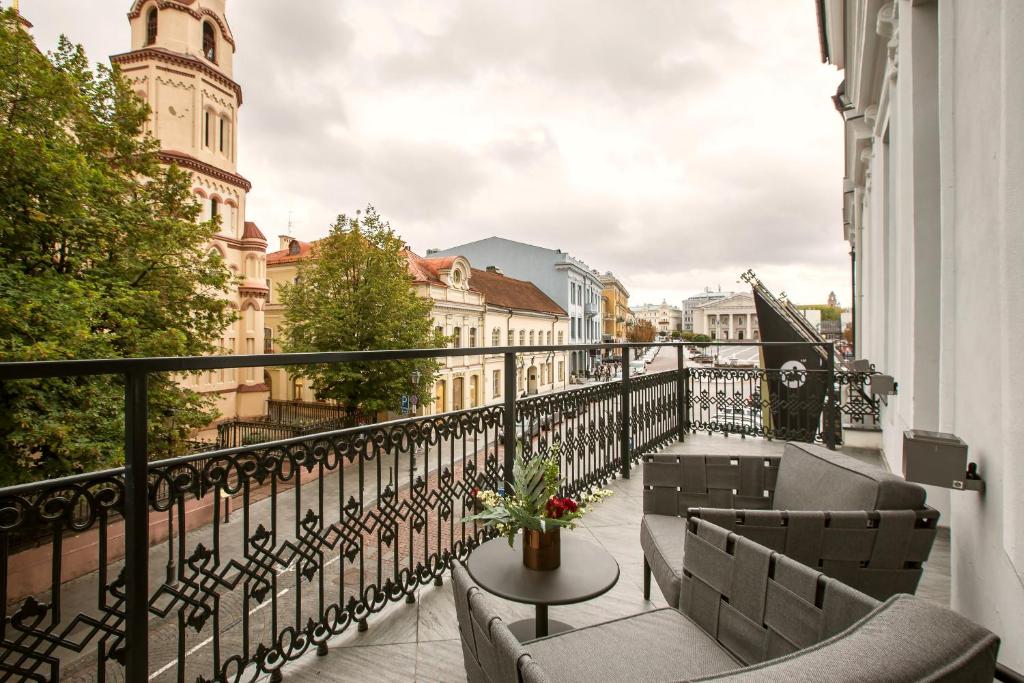 Accommodation in 5 star hotel
We offer a wide range of 5-star options from modern to luxury hotels.
FROM €2175
EUR per person, based on double occupancy. Prices are subject to change.
The final price will vary and is based on the month of travel.
Other Baltic Tours You Might Be Interested In