Baltic Capitals and Finland destination information
Lithuania destination info
Lithuania is the southernmost and largest country of the three Baltic states, sharing  borders with four other countries: Latvia, Belarus, Poland and Russia (Kaliningrad). Compared to its northern neighbours, Lithuania once was a powerful empire, with its borders stretching from the Baltic to the Black Sea. In 1944 Lithuania was incorporated into the U.S.S.R and in 1990, Lithuania declared its independence, being the first of the Soviet republics to do so. You can find unspoiled national parks, a number of beautiful beaches, fairy tale looking medieval castles, architectural splendours spanning the gothic to renaissance to baroque to bohemian, a hearty national cuisine, as well as a lively nightlife, both in Vilnius and on the coast, in this vibrant and quirky country.
Useful facts about Lithuania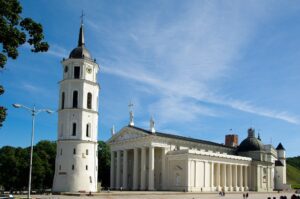 Vilnius, the capital of Lithuania, is a charming city full of history, culture, art, quirky neighbourhoods and cool and happening bars and restaurants. The UNESCO listed Old Town is one of the world's largest surviving medieval old towns, full of  Baroque, Gothic, Neoclassical, and Renaissance architecture. The city's cobbled streets are simply a delight to wander around and getting lost at. A mixture of Lithuanian, Jewish, Polish, and Russian cultures, evident in the churches, shops, and all the delicious food can all be found in this vibrant city. 
Vilnius City Sights
Vilnius Cathedral Basilica & Square: The Cathedral Square in Vilnius is the main square of the city and is always full of people. The Cathedral's 57m tall belfry, which stands apart from the Basilica of Stanislaus and Vladislaus, is one of the most important landmarks of Vilnius. It has been open for visitors since spring 2014 and you can climb the steps to get a bird's eye view of the square and along Gediminas Avenue. 
Gediminas' Tower: A symbol of Vilnius, which is visible from many spots in the Old Town, is also one of the best spots to see the magnificent panorama of Vilnius. Climb Gediminas' Hill and admire the sunset or go up even higher to the top of the Gediminas Tower for more spectacular views. 
Užupis: Bohemian Republic of Užupis, located in the old town of Vilnius, declared its independence from the rest of the city in 1997. Home to artists and creative types, this unique place even has its own President, constitution and flags and can claim the Dalai Lama as one of its honorary residents. Significant sights in Užupis are the constitution itself, in many translations on plaques lining one of the streets, and the Angel of Užupis statue atop a column in a (triangular) square in the centre of the neighbourhood.
The Gates of Dawn: First mentioned in 1514, the Gate of Dawn has since become one of the symbols of Vilnius. It is the only surviving gate of the first original five gates in the city wall. The gate houses the Chapel of the Blessed Virgin Mary and the black-and-gold 'miracle-working' Virgin Mary icon. 
Town Hall Square: Also known as the Market Square, the Town Hall Square has been Vilnius' main marketplace as well as the city commercial centre. Nowadays the Town Hall Square is home to various concerts, literary events, exhibitions and special markets.  You can also find the city's Tourist Information centre here.
St Anne's Church: Picturesque masterpiece of the late Gothic period, St Anne's Church has remained almost unchanged over the last five centuries. It is one of the most beautiful and probably the most famous buildings in Vilnius. 
The Hill of Three Crosses: Standing atop the hill, the Three Crosses memorial consists of three white reinforced concrete crosses, that are visible from afar. Climb up top for rewarding views of Vilnius city. 
Campanile of St John's Church: Part of the Vilnius University ensemble, St John's Church was built between 1600 and 1610. It perfectly reflects Renaissance and late Baroque architecture and is the tallest building in Vilnius's Old Town.  From the top, the view of the colourful Old Town roofs and the city's natural spaces is breathtaking and don't worry, there's even an elevator that takes you up top. There's a Foucault's Pendulum inside the tower too.
Bernardine Gardens: The pleasant green space of Bernardine Garden park is located right in the heart of Vilnius. It is situated between Gediminas Hill, the Vinelė River and the Bernardine monastery and dates back to 1469, when Lithuanian Grand Duke Kazimieras  invited the Bernardine monks to Vilnius. The central square of the park features a musical fountain which plays both classical and modern pieces. You will also find a rose garden, a pond and several other fountains. 
Church of St. Peter and St. Paul: Probably one of the most beautiful Catholic churches in the world and a definite must visit when in Vilnius. Located just a bit outside the city centre. You can see over two thousand stucco figures filling the interior there. The church also runs a regular service of events for visitors and worshippers alike.
Vilnius Museums
Museum of Occupations and Freedom Fights (KGB Museum): Housed in the former KGB headquarters with the prison intact, the museum tells the story of the crimes planned and executed by the Soviet regime. By far the most popular museum in Vilnius and a definite must visit. Visitors can view the authentic KGB prison and execution room, and there is a modern exhibition to introduce you the complex history of the 20th century repressions and the freedom struggles. English speaking guides can be reserved in advance or you can use an audio guide.
National Museum of Lithuania: One of the first museums to be established in Lithuania. this museum has grown to include more than one and a half million exhibit items and eleven museum branches. Various educational programmes and creative workshops take place at the museum.
MO Museum: One of the newest museums in Vilnius is a must for modern art lovers and those interested in seeing works by modern and contemporary Lithuanian artists. The exhibitions change regularly to reflect different artists and themes and it's also possible to attend film screenings, educational activities, concerts, and different events.
National Gallery of Art: This art gallery collects and exhibits Lithuanian art of the 20th and 21st centuries and also functions as a multifunctional centre of art and culture. The large space contains eleven galleries dedicated to a permanent collection of art, a grand hall for temporary exhibitions, an open-air exposition court, and a multimedia auditorium for conferences and cultural events.
Vilnius Day Trips
Trakai: Located less than an hour's drive from Vilnius, this is an easy and fun day trip from Vilnius. Admire the quaint houses and the beautiful Lithuanian countryside. Take a long walk around the lake and visit the castle located on an island, in the middle of a lake. It's possible to visit the museum inside Trakai Castle but our suggestion is to admire the castle from the lake shore or take a scenic boat trip around the castle instead. While in Trakai, you must try the famous Kibinai pasties, particularly popular with the Karaim ethnic minority. You can read more about the Kibinai pie and other traditional foods from our 10 traditional foods you must try when visiting the Baltic States blog.
Rumšiškės Ethnographic Museum: One of the largest ethnographic open-air museums in Europe, spreading over 195 ha, this is a must visit place for anyone interested in domestic life, work and traditions of Lithuanian peasants and city dwellers. The houses, representing different regions, stand in their natural environment, surrounded by gardens and fields planted and worked in traditional fashion. The interiors are restored to the respective period, with kitchen implements, tools and basic furniture. The centerpiece of the museum is a town where you can see all the prerequisite town elements: a stone paved market square, church, inn and houses of different craftsmen and traders, such as pottery, weaving, amber and wood crafting. In summer, most of the buildings are open for visitors and you can see period tools and crafts inside. Visit Rumšiškės during some traditional festivals which are celebrated in a traditional way.
Kaunas: The country's second largest city and a former temporary capital, Kaunas is a city that has unique museums, fascinating architecture and excellent street art that adorns many of the city's walls. History really comes alive here, with monuments and museums scattered throughout the town. With just a bit over an hour's drive from Vilnius, Kaunas is a perfect day trip option. Alternatively if you have more time in the country, it definitely deserves a night or two. 
Kaunas Ninth Fort Museum: Located approximately six km from Kaunas' city centre, The Ninth Fort is a chilling memorial and museum, housed in one of the defensive fortifications of the Kaunas Fortress. During WWII, the Ninth Fort was the site of mass murder, where approximately 50,000 Lithuanians and Jewish people were killed. Nowadays the museum introduces visitors to the fortress architecture, armament and gear, and tells about the painful stages that the fort has witnessed.
Vilnius Restaurants
Šnekutis: This is one of a kind place and very popular with the locals. Serving traditional dishes and tasty beer from small local breweries. You will finds yourself surrounded by many old electric appliances, brewing supplies, and other weird and wonderful things. You'll find branches in Uzupis and on Mikalojaus street 
Amandus: This wonderful restaurant, in the center of Vilnius, creates a perfect experience by serving exceptional tasting dinners. The menu changes frequently and revolves around seasonal ingredients. Reservations are needed.
Ertlio Namas: A unique restaurant, serving historical Lithuanian cuisine at its finest. They have recreated authentic dishes of Medieval, Renaissance and Baroque epochs and gave them a modern twist. The tasting experience is guided by the history of where the ingredients were brought from; how they were grown, processed and paired; and of course, in which century the recipe was first created.
D'ECO: Housed in a cozy family owned establishment inspired by the Art Deco movement of the 1930's, this restaurant is a strong believer in farm to table concept. Focusing on creating original recipes heavily inspired by classic European cuisine using locally sourced ecological and organic farmer products.
RoseHip Vegan Bistro: Stylish interior, colourful food and good music, this vegan restaurant offers everything from healthy Buddha Bowls to Burgers and desserts. On weekdays they offer business lunch, on weekends they offer brunch. 
Vilnius Cafes
Pilies Kepyklele: This charming creperie-bakery stands out from the crowd on Vilnius' busiest tourist street, mixing old-world charm with a fresh, upbeat vibe.
Chaika: Café and vegan dessert bakery with a truly unique atmosphere. You can find vegan desserts, freshly roasted coffee or one of many original teas and delicious hot sandwiches at this place. 
Sugamour: A dessert paradise that offers handmade masterpieces. Besides tasty desserts head to Sugamour for a classy breakfast, brunch, or dinner. Sugamour's a la carte menu offers French classics in a modern twist. 
Augustas ir Barbora love story café: Step foot into one of the most romantic cafes of Vilnius old town. Thanks to the impressive floral decor, Augustus and Barbora is one of the most photographed cafes in Vilnius. Besides having the most beautiful settings they also serve great coffee, champagne breakfasts and delicious cakes.
Vilnius Bars
Invino: A relaxed wine and tapas bar with a great courtyard. Popular amongst locals and foreigners alike. You might walk into a concert, a poetry reading, or a champagne-tasting night, so expect the unexpected. If you stay there longer, you will probably see most of the famous locals coming for a drink.
Bardakas: This is a popular place for weekend drinks accompanied by live music. The crowd is welcoming, the music is familiar, and the cocktails are tasty. Go wild and party till dawn.
Alchemikas: One of the oldest and best cocktail bars in the city, known for a professional team, classic and vintage cocktails and a collection of rare spirits. A popular place amongst local hipsters, this is a very popular and small place so it gets insanely busy over the weekends.
Amadeus: Cozy and hip cocktail bar in the middle of the city. They're known for their up-to-date indie music taking shape at both live events and DJ gigs. They also have a vinyl shop upstairs. 
Alaus biblioteka: It's definitely a place to visit for a beer lover. The menu is extensive, with some 60 styles of beer, 15 taps and almost 300 bottled beers from all over the world. If you're having trouble choosing, feel free to ask for suggestions or even a tasting.
King and Mouse: This whiskey bar is perfect for anyone who loves whiskey. They have a collection of 300 types of whiskey and they also have their own whiskey that you can't get anywhere else. They also serve other drinks and make delicious cocktails and you can dine in the bar's kitchen until late at night.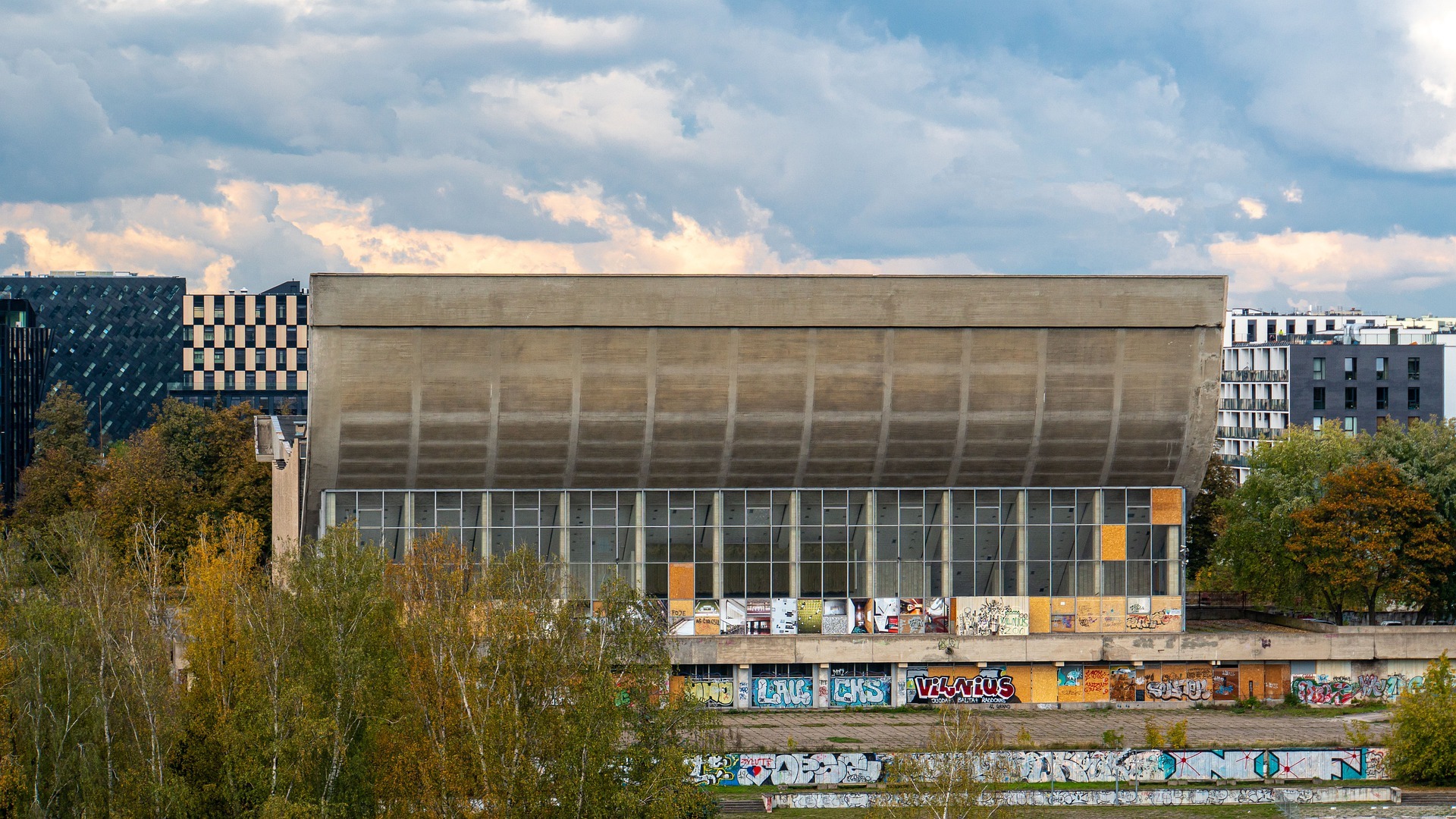 Soviet Vilnius Tour
45€ – 125€ per person
Take a look at life behind the Iron Curtain on this 3-hour Vilnius time travelling tour that digs deep into the city's Soviet past. Learn about the incredible and funny stories that shouldn't be forgotten. Visit a local market, taste Soviet-era dishes, see the Soviet blocks that stand to this day, find out what life was like for the "happiest people in the world," why there was no sex in USSR and learn why the entire Soviet empire collapsed.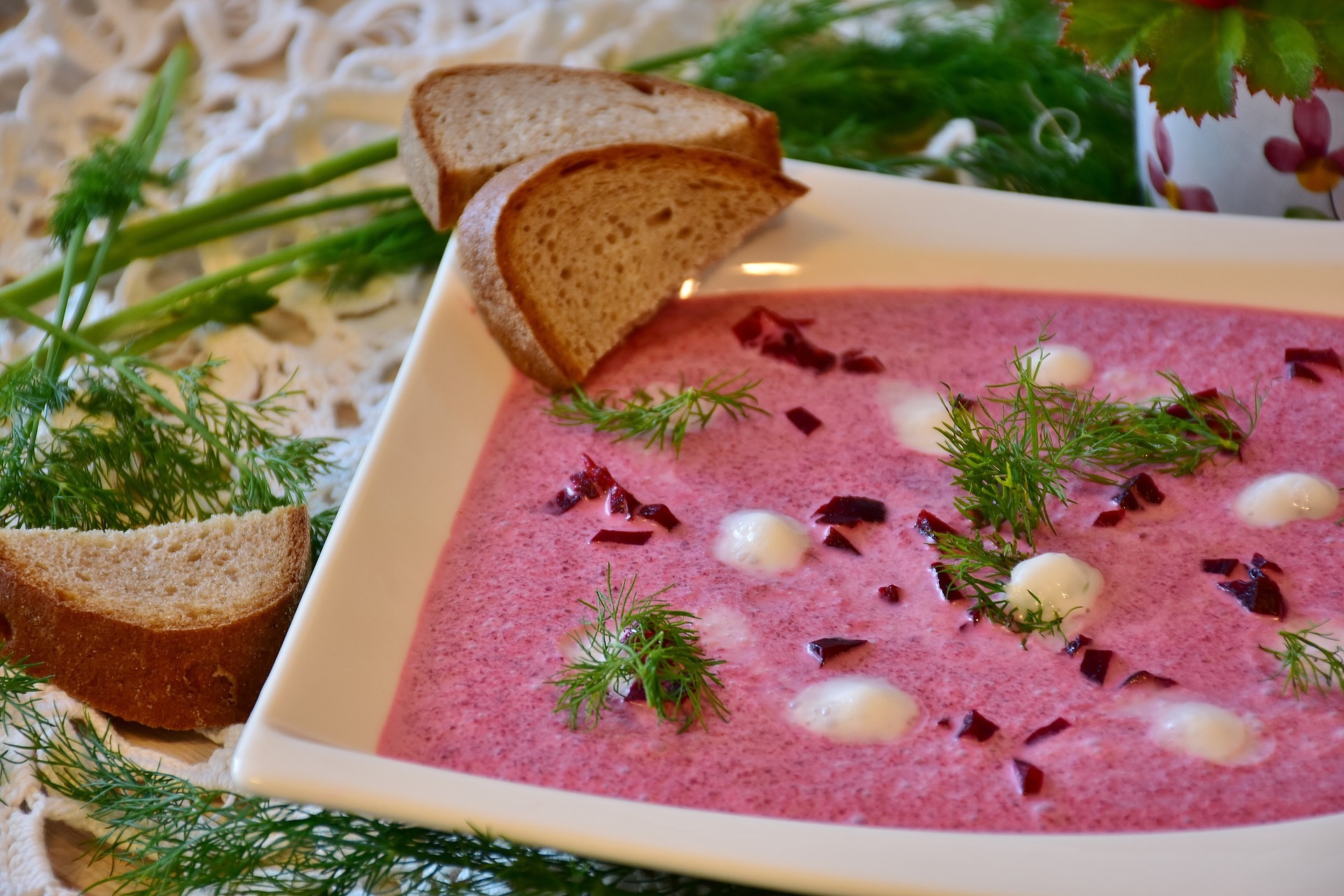 Vilnius Food Tour
60€ – 150€ per person
We believe that local cuisine is a guide for exploring traditions and culture. With a fascinating mixture of Jewish, Polish, Italian, and Russian influences, Vilnius is a cultural feast of architectural and culinary proportions. Get lost in the narrow streets and alleyways of Vilnius Old Town while sampling tasty treats and bold brews from speciality food shops, cafes, and bars on this 3-hour food tour.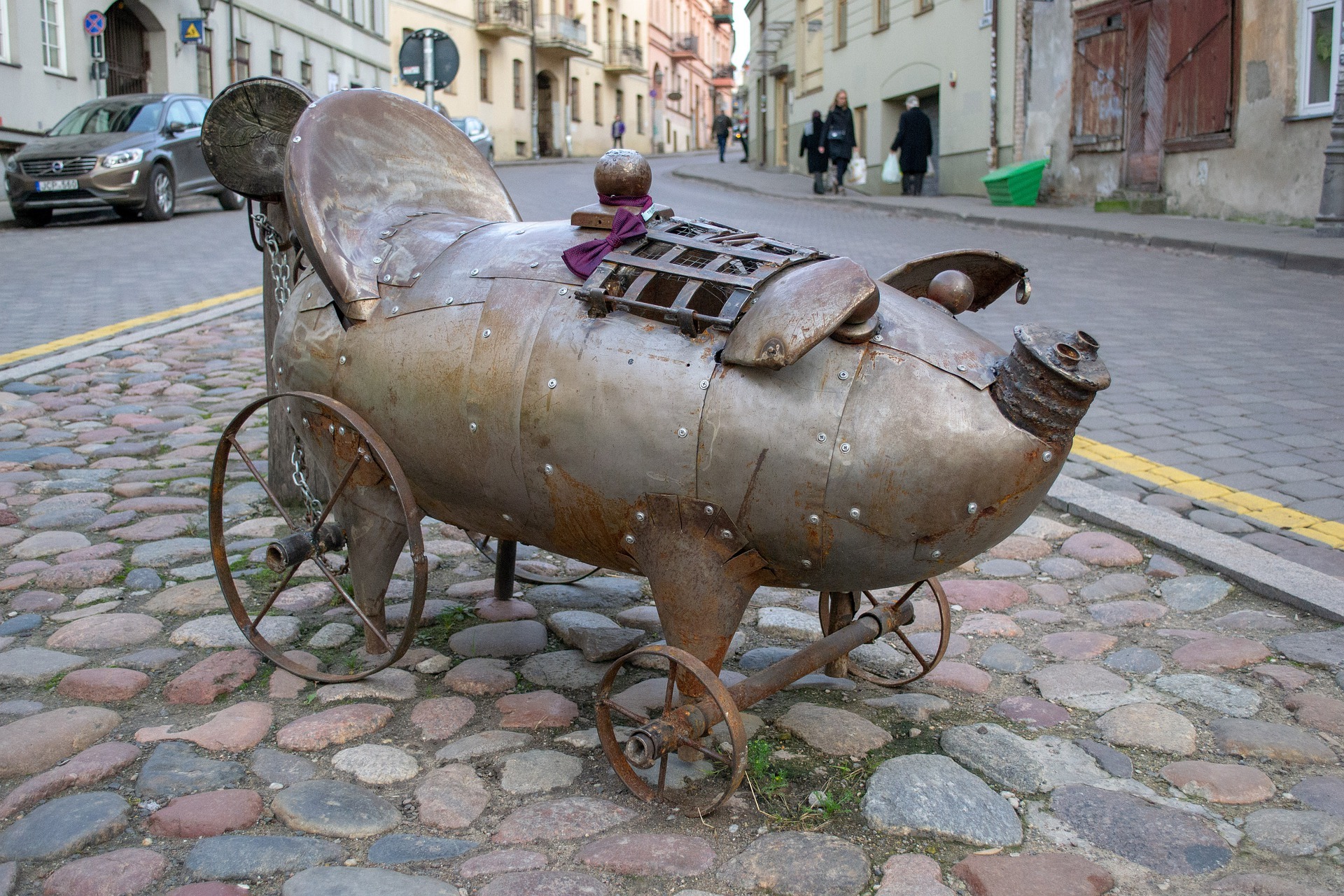 Uzupis Tour
45€ – 125€ per person
Explore the bohemian Republic of Užupis which declared its independence from the rest of the city in 1997. Home to artists and creative types, this unique place even has its own President, constitution and flags and can claim the Dalai Lama as one of its honorary residents. Get a 2,5 hour introduction to this fabulously unique place from a local guide, see the Republic's main sights and discover its hidden secrets.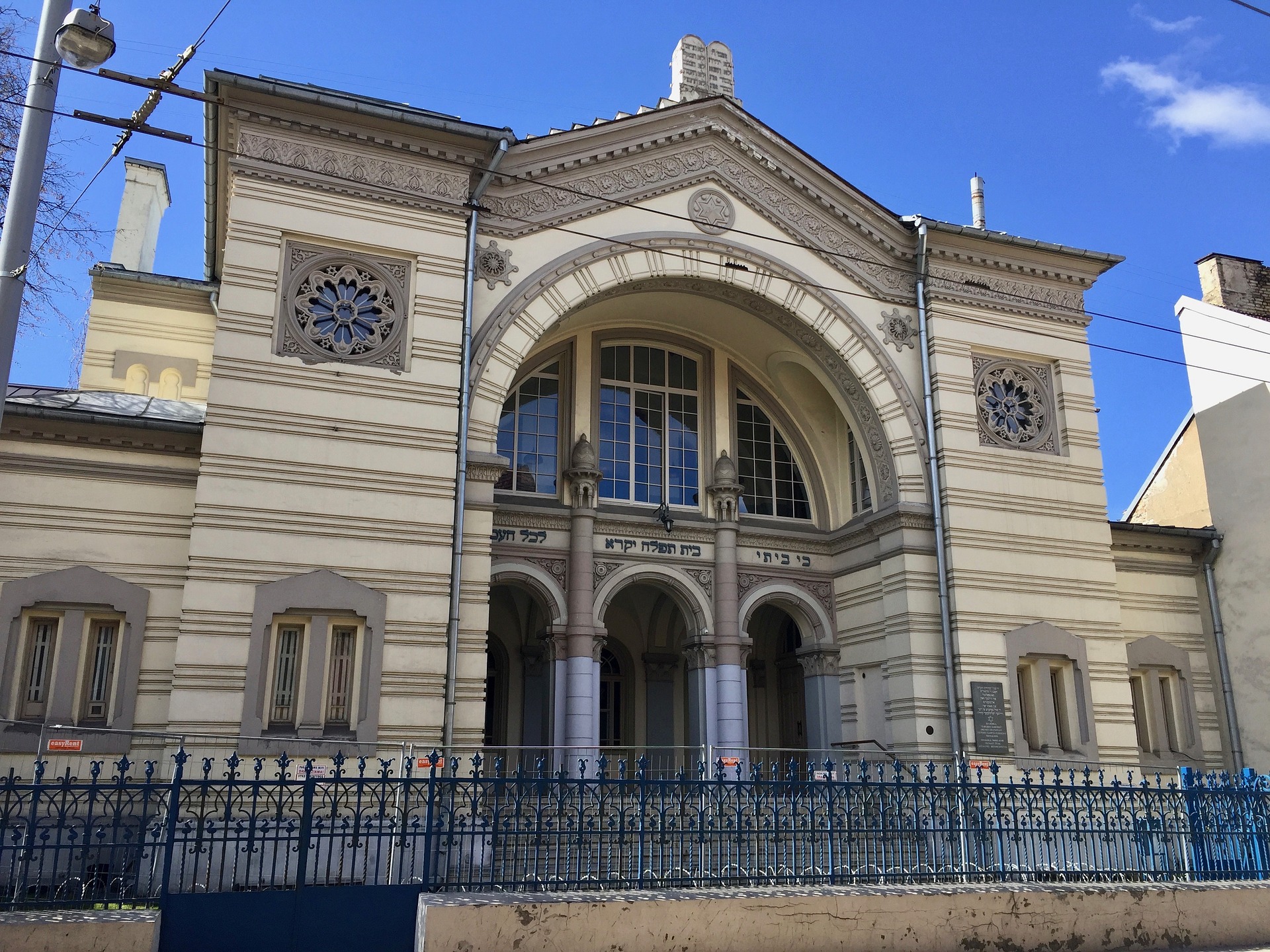 Vilnius Jewish Tour
45€ – 125€ per person
Shalom! and welcome to Vilna – the former headquarters of YIVO (Institute for Jewish Research) – the largest Jewish scientific institution in the world, as well as the hometown of Gaon of Vilna! During this 3-hour tour you will hear fascinating stories about lives, customs and adventures of regular and world famous Litvaks. Learn how all citizens of Vilnius got along throughout the ages. Get rid of the stereotypes and establish new, wider points of view.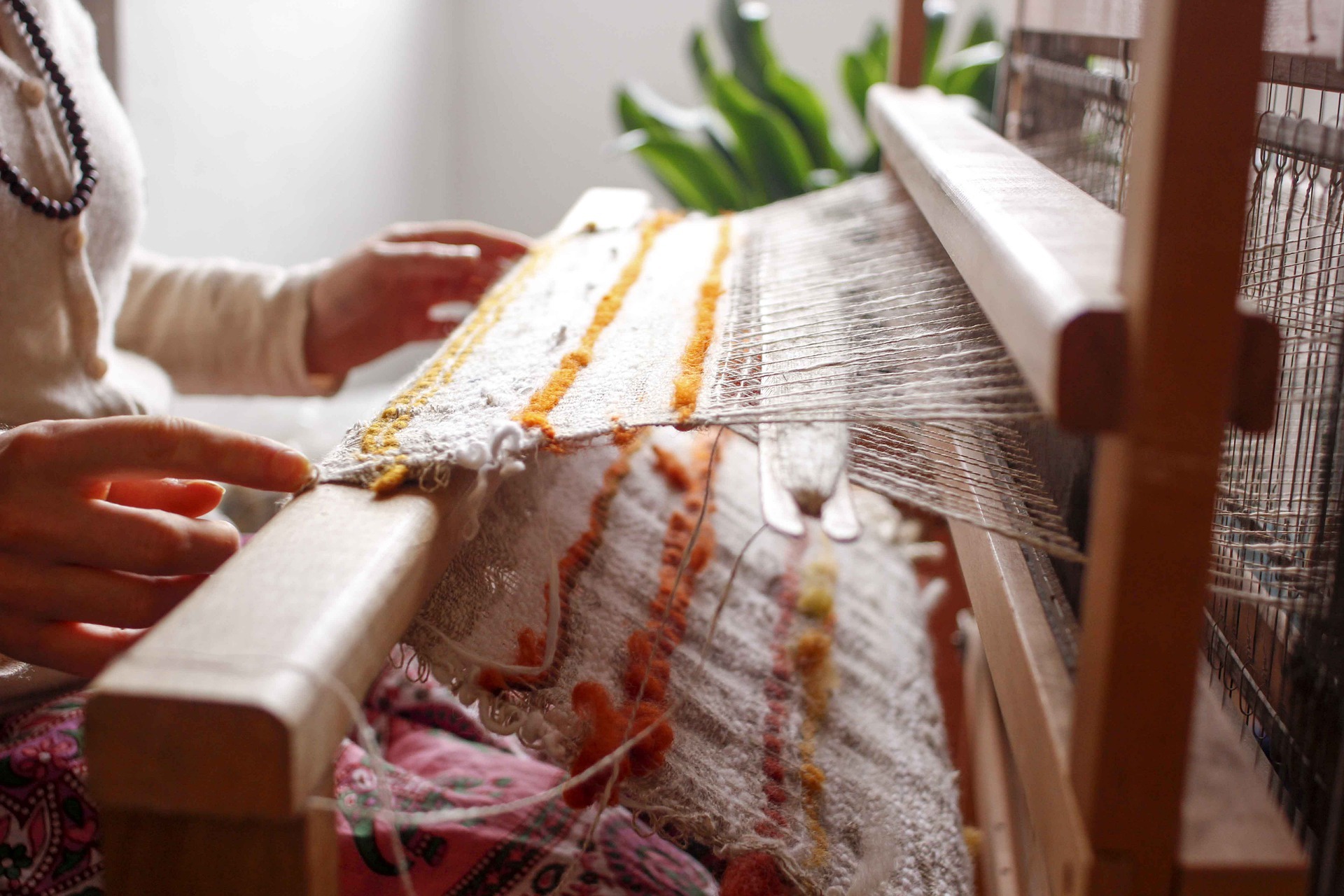 Made in Vilnius Tour
47€ – 165€ per person
Discover Lithuanian culture through our beautifully crafted, handmade products. This 3-hour tour will take you to the workshops and shops that you would never find on your own and connect you with the people behind the products. See the art they're making for a living, hear the stories behind their crafts, support local people by buying their creations and go home with a unique and special souvenir of Vilnius in your pocket. Experience another side of Vilnius.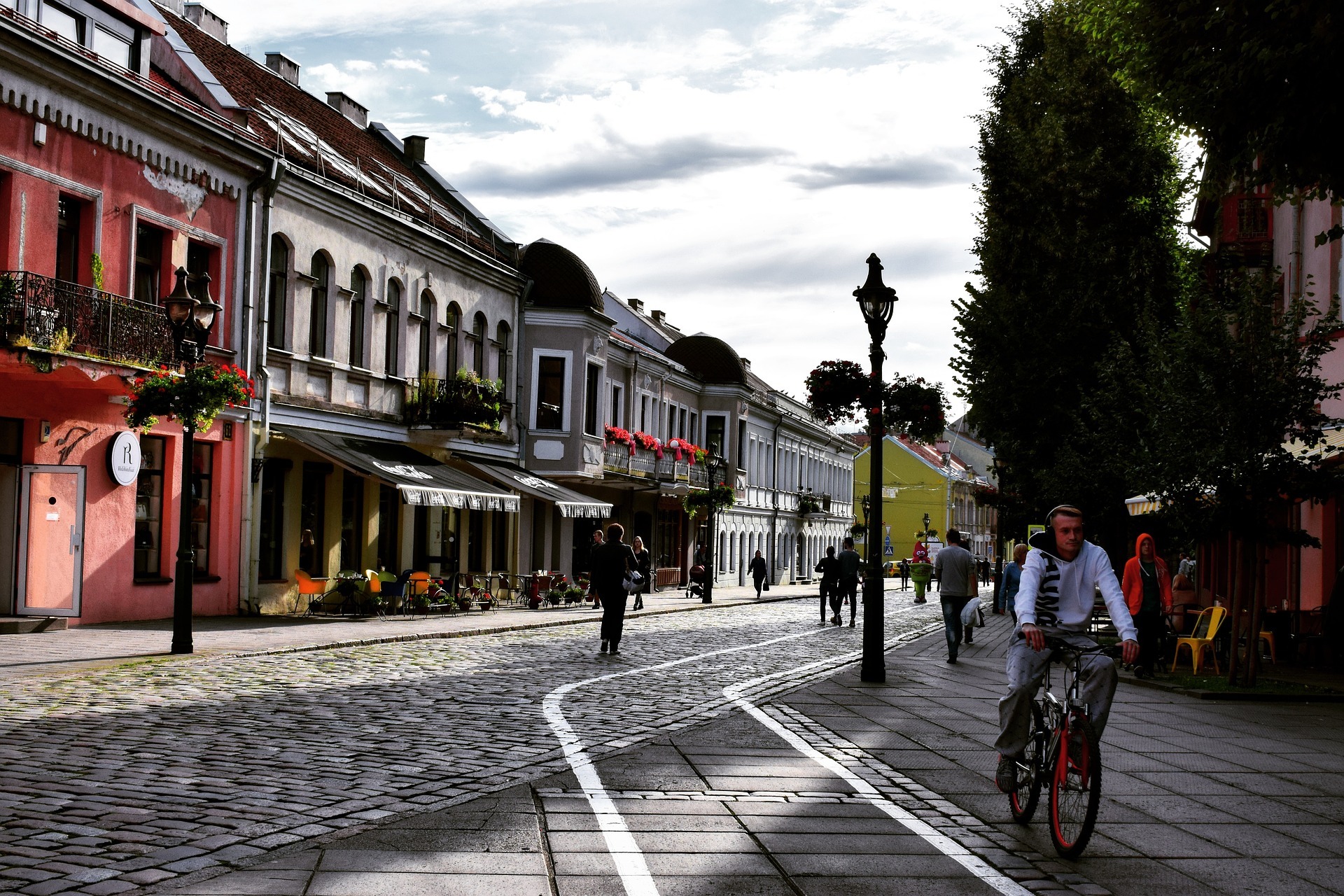 Kaunas Full Day Tour
Kaunas is a city like no other, once used to be a red brick defensive castle by the river, but much later turned into a glamorous, sparkly and a bit dreamy capital of Lithuania. With wonderful sights, unique interwar architecture, parks and entertainments – there is so much to see and to experience in the city. This is a full day tour from Vilnius and is perfect for travellers who are planning to stay longer in Vilnius and would like to explore more of Lithuania and see what it has to offer.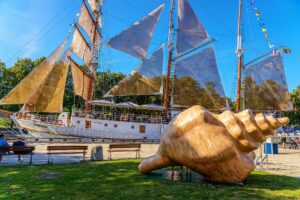 Klaipeda, the third largest city in Lithuania, and one of the most successful port cities in the Baltic Sea, is full of surprises. Its pleasantly homely old town is full of cosy restaurants, pubs and cafes. Formerly an important trading post with Germany, the city still exudes the instantly recognisable German spirit, with beautiful half-timbered houses dotted around the city. Klaipeda is a great stop over for a relaxing weekend and a perfect gateway to the Curonian Spit, an UNESCO-listed peninsula. Rich with unique natural and cultural features, the Spit has retained its social and cultural importance. Our Extended Baltic  tour let's you spend at least 2 nights there, so you'd have plenty of time to visit the Curonian Spit.
Klaipeda City Sights
Friedrich Passage: You will find courtyards housing restaurants, little shops, stylish boutiques and guesthouses and cafes in a single space. Head there for a nice cup of coffee, tasty lunch or dinner with friends. 
The Sculpture Park: This open-air gallery of modern Lithuanian sculpture, was founded in 1977.  Wander through the shady, tree-filled green space and admire the 116 sculptures created by 67 Lithuanian artists. It's free to visit the Sculpture Park
Teatro aikštė (Theatre Square): Located in the very heart of Klaipeda city, this is one of the most popular places for leisure and recreation. You can find a beautiful fountain with  a sculpture of Ann from Tharau in the middle of the square and the Drama Theater building, built in 1775 on the square.
The Meridianas sailboat: Meridianas is an important symbol of Klaipeda. The sailboat – used for the training of future sailors and captains back in 1948 – is now permanently anchored on the River Danė and serves as one of the city's premium restaurants.
Meno Kiemas (Artists' Yard): A small courtyard consisting of Fachtwerkhäusen-style structures that have survived to the modern day. Here you can explore several now-defunct Fachtwerkhäusen-style warehouses, and see the various items created by West Lithuanian craftsmen working at the workshop located in the Yard. visitors are invited to touch, feel and learn about the spirit of past times by making local traditional goods themselves with the help of resident experts. Master classes, seminars and other events are regular features here.
River promenade: Walk around the beautiful Klaipeda river promenade. Start from the Meridianas and keep walking until you reach the harbour. Dotted with many cafes and restaurants, this is a nice spot to have a tasty meal, cocktail or a coffee. While walking, look out for the statue of the Klaipeda Black Ghost, arguably the city's most famous sculpture, located near the castle site. Check out Swing Bridge (also known as the Chain Bridge), a hand-operated metal bridge, that needs two people rotate the bridge.
Klaipeda Museums
Memel Castle ruins: You can find an archaeological site and museum in this  former artillery chamber underneath the only remaining bastion of Klaipeda's 13th-century castle. The museum features jewellery, pottery, tools, ceramics and weapons. A separate space is given to the fixed 39/45 exhibition, which focuses on Klaipeda during World War II.
Museum of clocks: Housed in a country villa dating from 1820, Klaipeda's Museum of Clocks takes a detailed look at the ingenuity with which humans have measured time over the centuries. Learn all about sundials, hourglasses, fire and water clocks on the ground floor, before moving upstairs to explore a collection of timepieces from the Renaissance through to the present day. Also check out Sundial Park, a tranquil space behind the main building with several working sundials.
Klaipeda Restaurants
Stora Antis: Serving traditional Lithuanian food in a 19th-century stone basement, Stora Antis is a must-visit during any trip to Klaipeda. Pleasant staff and an ample menu with numerous options, this is a great option for all visitors to Klaipeda looking to taste the highest quality Lithuanian dishes.
Momo Grill: Wonderful Momo Grill is a must for foodies visiting Klaipeda. This small, hip restaurant features wooden and tile interiors, a partially open kitchen, and chalkboard menus. Their menu largely features grilled meats cooked to perfection with tasty sides. Because of the small number of tables and popularity, reservations are recommended. 
Monai: The stellar food at Monai is plated as beautifully as it tastes, illustrating the time and energy spent creating their dishes. This fine dining restaurant serves succulent fish and tender meat dishes created using locally sourced ingredients. Their moreish dessert creations are also top-notch.
Klaipeda Cafes
Kavos Architektai: Cosy and modern space to have a cup of delicious coffee and some dessert. After three years of scrutinising the coffee history, preparation and the shades of different flavours, the café owners decided to set up a coffee studio for the lovers of good coffee and are now 'designing' the best flavour experience for their guests. It is also a space that hosts various educational events and coffee tastings.
Coffee King: Located in the center of Daukanto Street, this is another player on the growing stage of Klaipėda cafes. Although they sell alcohol, in essence, Coffee King is a completely standard café in the good sense of the word, both in terms of visitors, interior and service.
Klaipeda 
Bars
Herkus Kantas Pub: A very cool and hip bar where exceptional international and Lithuanian hand crafted beers are always available. The bar features the largest beer selection in the city. You will find a friendly, local crowd inside that can consist of sportsmen, students and sailors. 
Švyturys Bhouse: A reconstructed Švyturys Brewery has already become a new cultural spot in the Klaipeda Old Town. History of the craft brewery which is located in the very heart of the port city dates back to 1784. Švyturys Bhouse, a unique gastro pub, is located just behind the glass wall separating the pub from the brewery production room. Švyturys Bhouse offers live music gigs and special events in a distinctive space already known for its vibrant atmosphere, while the drink selection (beverage menu looks just like a train station timetable) perfectly complements dishes created by a talented kitchen chef.
Hofas: A bar dedicated to the history of Klaipėda, which is inseparable from German culture. Appropriately, the bar – located in a former industrial workshop and surrounded by shipping containers – got its name from the German word "hof" which means courtyard. For the best experience, come visit Hofas during the warm season, when the bar is at its liveliest, with regular music shows and head-spinning art installations.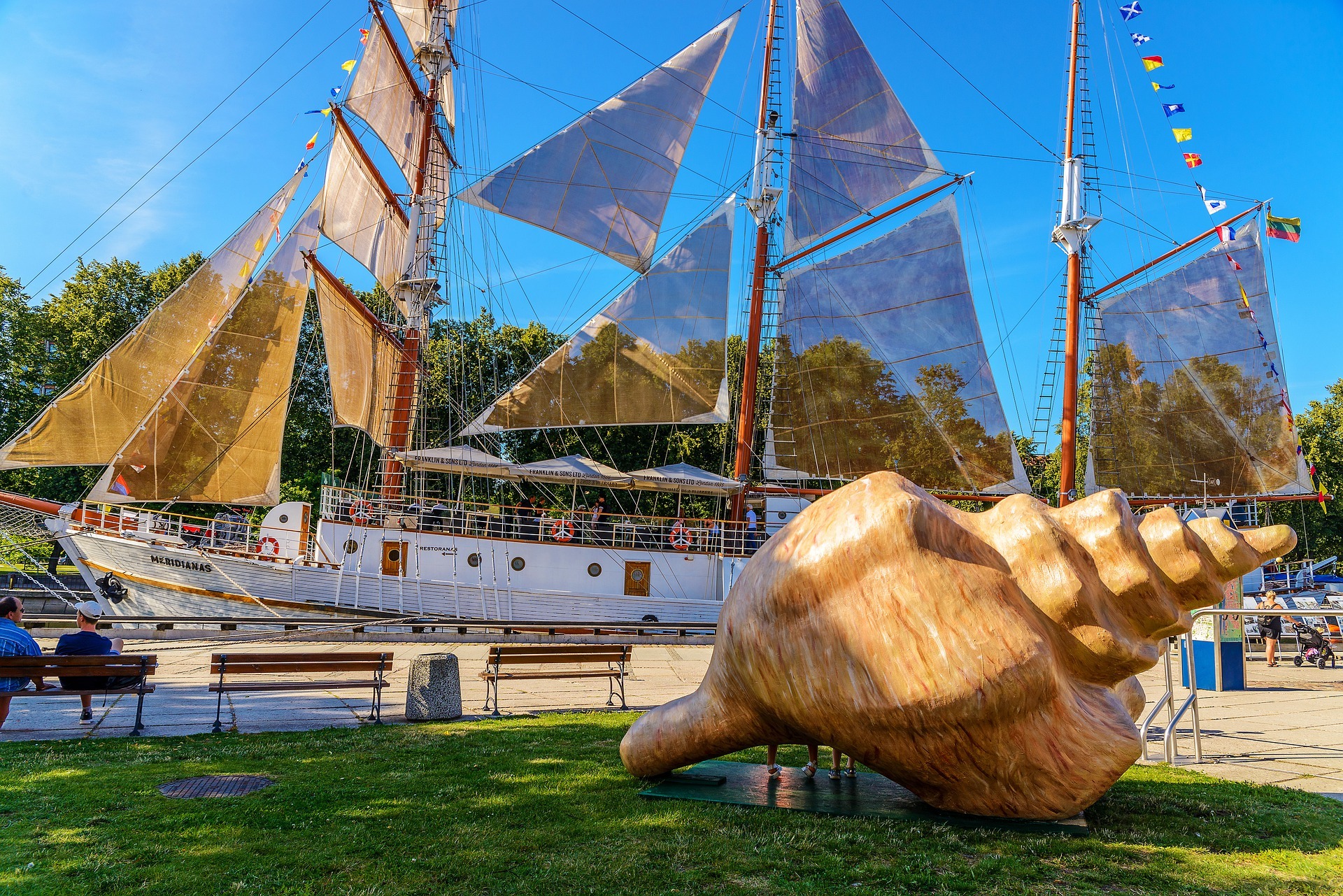 Klaipeda City Tour
15€ – 140€ per person
During the city tour you'll get acquainted with Klaipėda's architecture and history. You will be introduced to the sculptures which became Klaipėda's Old Town attraction for many years – "The cat with the face of a gentleman", discover "mysterious mouse" and learn what power it has, also find out why the Dragon clambered up on the wall and on why rooftop chimney sweeper is located on the roof of one the Old town houses.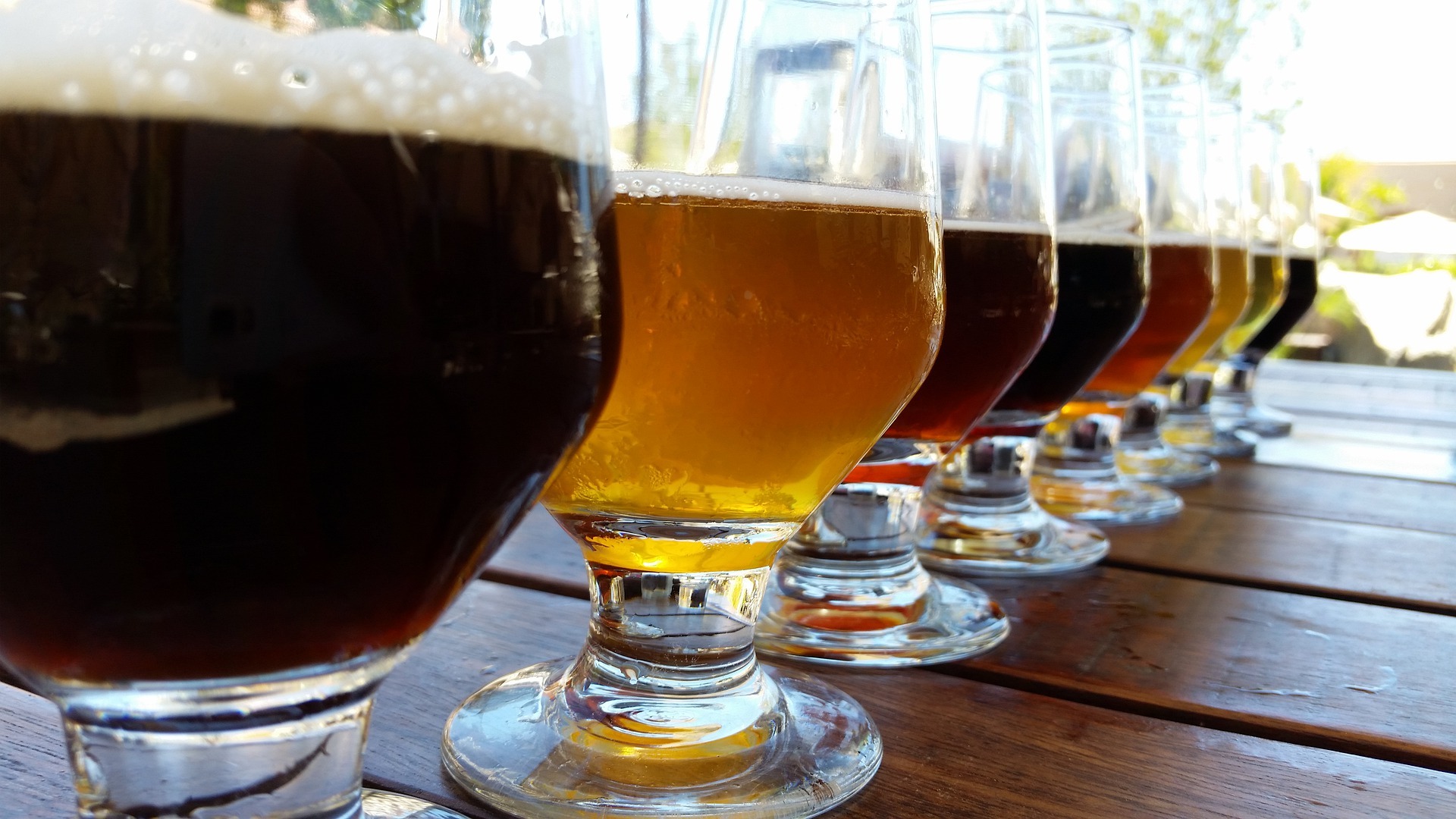 "Švyturys" Brewery Tour & Tasting
35€ – 245€ per person
During the brewery tour you will be introduced to the main brewing processes, traditions and innovations. Under one roof you will see the whole process of beer birth – from brewing, fermentation to bottling. Later, some beer is prepared for tasting, as well as unexpected combinations of food and beer that surprise even experienced gourmets. A minimum 5 people needed for this tour to take place. 
Latvia, situated in the middle of the three Baltic states, is also the second largest country out of the three. This rather small country is sharing borders with Estonia, Lithuania, Russia and Belarus, and a maritime border with Sweden. Due to being invaded by many regional powers, Latvia has more cultural layers and a less homogeneous population than its neighbours. Latvia gained its independence from the Soviet Union a year later than its southern neighbour Lithuania. Vibrant cities, tantalising beaches, historic towns, gorgeous nature and pagan festivities, all can be found in this country, making it a not to be missed stop during your Baltic vacation. 
Useful facts about Latvia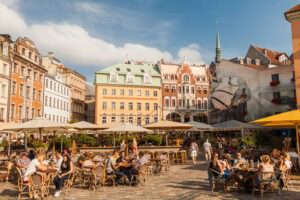 Riga, the capital of Latvia, is an architectural jewel. You can find churches from the city's origins, medieval buildings, unique examples of Art Nouveau, as well as centuries old wooden architecture and modern architectural there. Riga's Old Town and its surrounding city centre is a UNESCO World Heritage Site. Although its old town helped the city achieve this status, it's the Art Nouveau architecture that really sets the city apart from other European capitals. Walk through the charming streets in the old town, discover the wooden architecture in Kalnciema Quarter, taste local delicacies at the Riga Central Market and gaze at the splendour of Riga's Art Nouveau facades during our Baltic tours. 
Riga City Sights
Riga Central Market: Located right across the street from the Old Town, occupying five huge hangars, this Soviet-era market hall with space for over 1000 sellers is one of the largest in Europe. It is the best place to shop for fresh produce and other goods. The food court is perfect for a quick lunch spot. 
House of the Blackheads: Located right in the old town this prominent building is a symbol and landmark of Riga. Historically, the house was a gathering place for merchants and sailors and nowadays plays host to a museum and has a grand ballroom used for cultural events.
Riga Cathedral: The largest place of worship in Latvia, also known as the Dome Church. It is the seat of the Archbishop of Riga and is one of the most recognizable landmarks in Latvia. Nowadays, a rich cultural life takes place there such as concerts of local and foreign artists and various art exhibitions. Head there for the organ music concerts.
Art Nouveau District: Over a third of all buildings in the centre of Riga belong to art nouveau (around 800 in total), which is more than in other European cities. head to Alberta iela (street) where nearly every building is an art nouveau masterpiece. That's where you can also find the multi-floor building now housing the Art Nouveau Museum (Alberta iela 12).
St. Peter's Church: The tallest church in Riga offers breathtaking views of the red roofs of the old town, the modern side of the city, Riga Bay and Daugava river. In 1997 the church was included on UNESCO's World Heritage list. You can enjoy art exhibitions and concerts there, get acquainted with the history of the building and see several original interior elements – tombs, restored stone, wooden memorial plaques, and the impressive giant bronze candlestick made in 1596. 
Freedom Monument: This granite and copper monument is Latvia's symbol of freedom, independence, and sovereignty. It was funded entirely by donations from residents and constructed as a memorial to soldiers killed during the Latvian War of Independence (1918–1920). 
National Library of Latvia: Just across the old town, on the left bank of the Daugava, stands the new National Library.  The library houses a modern information centre and space for cultural and social events. A dominant landmark on the Riga cityscape.
Riga Museums
Museum of the Occupation of Latvia: The museum tells the story of both the Soviet and Nazi occupations of Latvia during the last 65 years. In the exposition, the visitor can see historical documents, photographs and objects, mementos left by those imprisoned and deported and exhibits about the life and culture of Latvians in exile during the occupation.
Riga Ghetto and Latvian Holocaust museum:  Located in the Moscow district and within walking distance of the center of Riga. The museum is a window into the story of the Riga ghetto and the holocaust in Latvia and Jewish life before the holocaust. A large part of the museum consists of outdoor exhibits. The entry is free but donations are expected. 
Art Nouveau Museum: The Riga Art Nouveau Museum is the only museum in the Baltic States dedicated to the Art Nouveau heritage. The museum is set up like a typical art nouveau apartment from the period so visitors could discover Art Nouveau at its fullest, from home planning to the minute details, such as door and window handles.
Latvian Ethnographic Open-Air Museum: About a 30 minute drive from central Riga, nestled in a pine forest, one of Europe's oldest and largest outdoor museums can be found. The museum has collected 118 historical buildings from Riga and other Latvia's regions such as Kurzeme, Vidzeme, Zemgale, and Latgale. The buildings have been set up to give visitors a sense of Latvia's rural landscape. In summer potters, weavers, blacksmiths, woodworkers, and teachers of traditional games work at the Open-Air Museum and are happy to give you the opportunity to try out their crafts.
Riga Motor Museum: One of Latvia's most remarkable museums has the largest and most diverse collection of antique motor vehicles in the Baltics. The museum, founded in 1989, documents the development of the motor vehicle from the early origins of the automotive industry. 
Riga 
Day Trips
Jūrmala: Easily reached from Riga, this beach resort town is popular amongst locals and foreigners alike. Well connected by trains and buses, and even by bike paths,  it's easy to go there for a day on your own. Although Jurmala is mostly known for its beach, there are plenty of other things to do around Jurmala. Jurmala Open-Air Museum is worth a visit, to learn about the fishermen's work and life. Another must see is The Great Ķemeri Bog. Walk along the boardwalks and admire this pristine nature.
Gauja National Park: A trip to Gauja National Park should be on everyone's list who is planning to travel to Latvia and Riga. Just an hour drive from Riga, the park is an ideal getaway for some downtime. Perfect for nature lovers and anyone interested in cultural and historic sights. Plenty of hiking, boating and biking options can be found in the park. A visit to Cesis and Turaida castles are a must if you're interested in medieval atmosphere and history. Different small producers and quaint villages are all waiting to be explored. For amazing views take a cable car ride over Gauja River and for the adventurers, visiting the famous bob-sleigh track and trying your hand in bobsleighing (open on weekends) is a must.
Rundāle Palace: The magnificent palace was built as a grand residence for the Duke of Courland and is one of Latvia's most outstanding monuments of Baroque and Rococo art. Nowadays the palace and the gardens are a museum and one of the major tourist destinations in Latvia. The castle is divided into the East Wing, which was devoted to formal occasions, while the West Wing was the private royal residence. The Royal Gardens, inspired by the gardens at Versailles, were also used for public affairs.
Kuldiga: Much loved town amongst locals, Kuldiga is really starting to blossom. This charming town is still considered off the beaten path destination for foreigners so get there before it gets overcrowded. Romantic old town streets, Europe's widest waterfall, cute cafes and restaurants, all await you in Kuldiga. Because Kuldiga is a bit further away from Riga and there are plenty of other sites worth stopping by on your way there, it's suggested to stay there overnight. 
Riga Restaurants
Domini Canes: One of the best restaurants in Riga, located near St. Peter's Church. This is a cosy restaurant decorated in warm beige and brown colours offering international cuisine for affordable prices.  Reservations are highly recommended!
Kolonade: A modern Latvian interior, which during dinner transforms itself to create a romantic play of colors. The restaurant is located on the edge of the city's most gorgeous parks, between the Freedom Monument, the Latvian National Opera and the Laima Clock. Exquisite and seasonally coloured gourmet menu and large and high-quality wine menu has turned this restaurant into a popular dining venue for gourmets and event organisers. 
Neiburgs: A hotel restaurant with a blend of historical and stylish elements both in the interior and in the menu.  Airy and light interior and a menu that used seasonal seasonal locally sourced ingredients from Riga Central Market and Latvian farmers, as well as carefully selected imported products. 
Petergailis: Located right in the old town, near St Peter Church. The restaurant is cosy and the cooks mostly use products that are grown in Latvia. You can find a collection of roosters all around the restaurant shelves and the dark green walls are covered by historical photos of Skārņu street and surroundings from 1937 and windows are decorated with colourful, authentic stained glass.
Folkklub Ala Pagrabs: Located in a former wine cellar, this is a largest Latvian beer bars and restaurants. Offering  traditional and contemporary Latvian cuisine, Latvian folk and world music concerts, this is a nice place for everyone who's looking for a fun night out in Riga. 
Milda: With a team of professional chefs, Milda's menu is always renewed with delicious and unique dishes. Offering authentic dishes from Baltics.

Riga Cafes
Crumble Cake: Great coffee in beautiful cups, delicious homemade cake and very nice owner. Crumble Cake is a place to experience something new. A place to get away from the hustle and bustle of everyday life and enjoy the most delicious Latvian country bread and cakes with delicious and well-prepared coffee.
Apsara Tea House: A charming place that serve up excellent teas and coffees in unusual wooden buildings. Locally based and owned tea company, offering full set of black, green, herbal and fruit tea blends consisting only natural spices and herbs. 
Parunasim: A romantic and hidden cafe in Riga Old Town offering homemade cakes, great wines and coffee. Fantastic service, good atmosphere and delicious food and drinks.
Kuze: Take a breather from the daily rush, enjoy the life sitting on Art Deco-style 30-year-old soft furniture and receive a treat from girls dressed in linen skirts. The cafe is named after chocolatier Vilhelms Ķuze.
Black Magic: The only place in Riga, where the most famous recipe, the most delicious chocolate, the souvenirs endowed with spells and the 18th century style interior offer a journey into the distant past.  Lovely desserts and special drinks made with Black Balsam all can be consumed at this cosy and mysterious cafe.
Riga Bars
Skyline Bar: Step into the panoramic elevator and let it take you all the way to the top of Riga where you can absorb breathtaking views of the city, sip on specially crafted signature cocktails and surprise your taste buds with exotic flavors from the bar's menu.
Aqua Luna:On the right bank of the Daugava River, Aqua Luna restaurant and bar is the place to experience Riga nightlife at its best. Once the sun goes down, live music from the portable stage begins to fill the air. 
Herbārijs: A concept bar and café on the rooftop terrace of Galleria Riga. Food, drinks and cocktails inspired by the plant kingdom. A laid-back ambience, evergreen hospitality and a literally heavenly view. 
B Bārs Restorāns: B Bar Restaurant is a place in Riga Old Town where you can have your free moment of joy while experiencing probably the best cocktails and food in Riga. The presence and the ancient radiance of the Dome Cathedral gives this place a special charm.
Wine Studio: Situated in the so-called "tranquil centre" of town which features many popular restaurants. The Wine Studio stands out for the excellent menu with more than 700 items. Wine Studio is a professional wine bar/shop with mainly Italian, German, Austrian and the New World's wines and delicious hors d'oeuvres on the menu.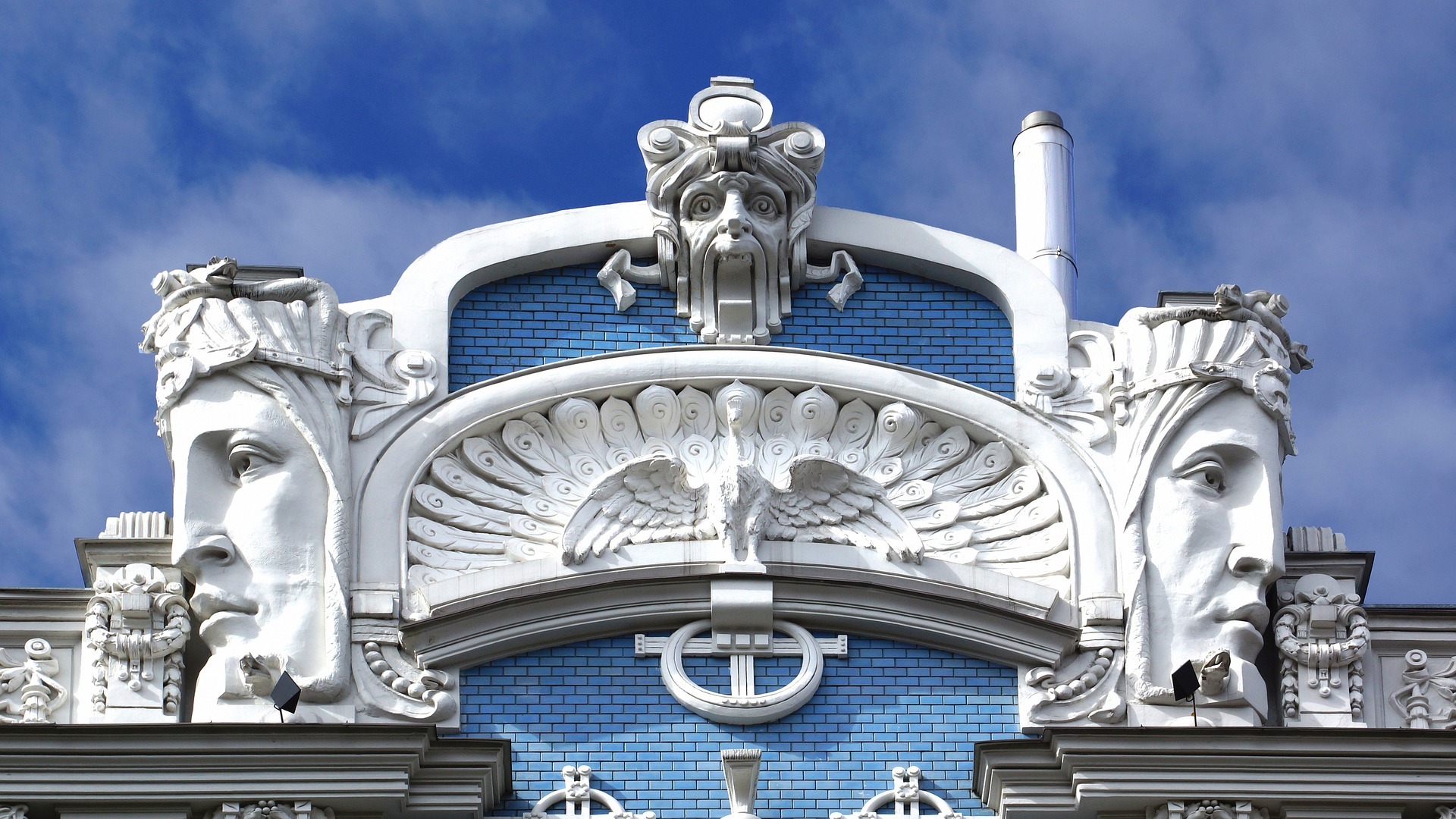 Art Nouveau Tour
13€ – 80€ per person
Riga is like a museum of architecture, covering periods from Gothic to Classicism. But the real treasure of the city is the largest and best preserved collection of Art Nouveau buildings in the world. This fact was acknowledged by UNESCO in 1997 and today the centre of Riga is included in the UNESCO World Heritage List. Riga is sometimes called "the capital" of Art Nouveau thanks its heritage of 800 Art Nouveau buildings. The duration of the tour is 2 hours.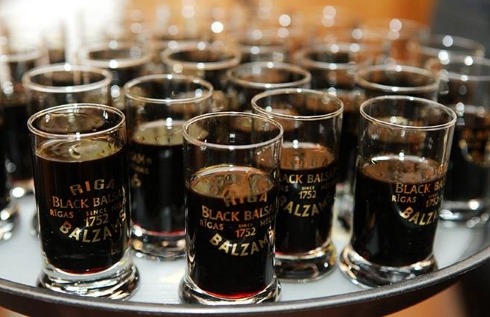 Riga Black Balsam Tasting
Riga Black Balsam is a Latvian Traditional drink made of 24 different plants, flowers, buds, juices, roots, oils and berries prepared in oak barrels. You will get to learn about the origins of Riga Black Balsam (originally called Kunce`s balsam), its known ingredients, the origin of the herbs, their collection and effect on the human body.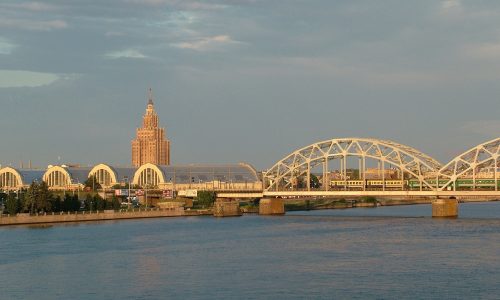 Soviet Riga Tour
Experience life "behind the Iron Curtain!" Celebrations of political heroes, shortages of everyday goods in the shops and the voucher system. Discover the feelings, sights, tastes and sounds of Soviet Riga. During the 2-hour tour, visit colourful Soviet monuments, admire Soviet architecture and find forgotten Soviet symbols. Visit a "real" communal flat and discover how people lived in Soviet times.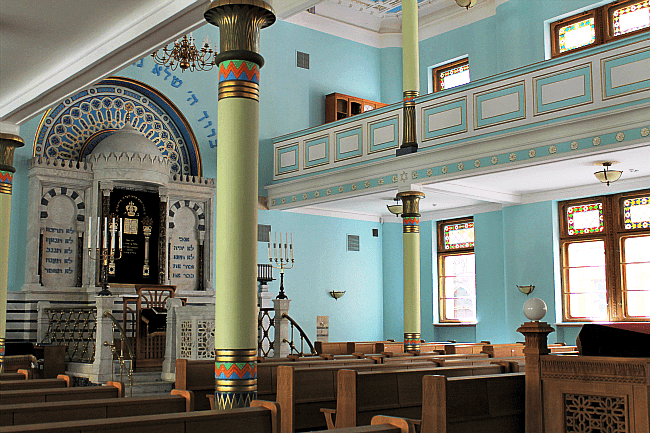 Riga Jewish Tour
25€ – 120€ per person
Walking tour to important places connected with Jewish heritage and history in Riga. Visit the Peitav Shul synagogue, which survived the Nazi period and, as the one and only synagogue in Riga, is still in use today. The 2,5 hour tour includes visits of Jewish Ghetto Museum and area of Maskavas Forshtate – the district with its unique wooden housing, where the Ghetto once was located. Visit one of the most important memorial places with monument to Jewish savers – the previous Old Choral Synagogue.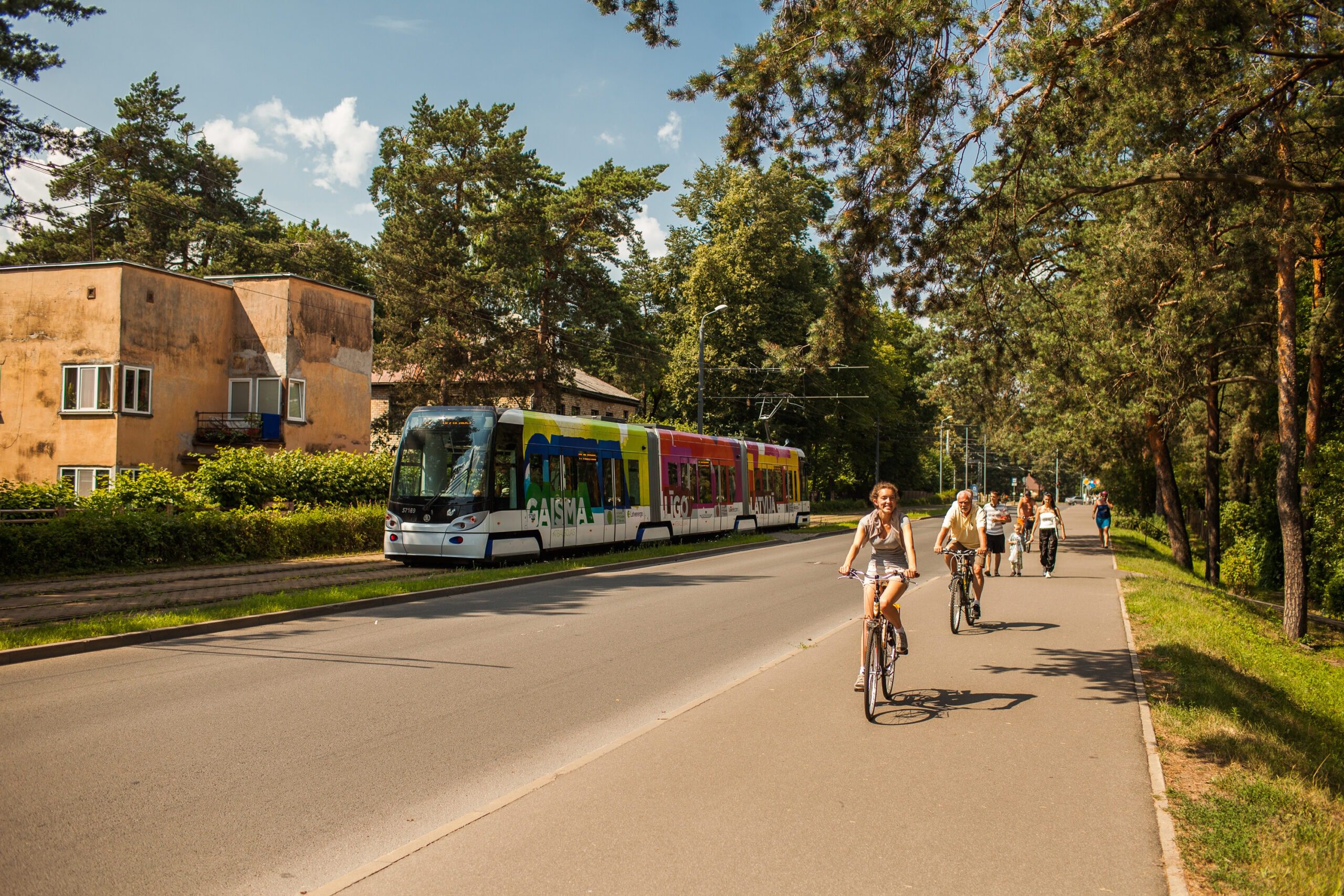 Riga Highlights Bike Tour
25€ – 110€ per person
This is by far the best way to see the flat city of Riga, on bicycle! It's up to you what you'd like to see! If it is Art Nouveau you wish to discover, then we can make that happen. If you want to explore across the left bank of the Daugava river where most tourists never go and discover Soviet war memorials and quaint wooden houses than let us lead you there! Or maybe you wish to see the old Jewish ghetto and Central Riga, no problems, a lot of things are possible in 3hrs.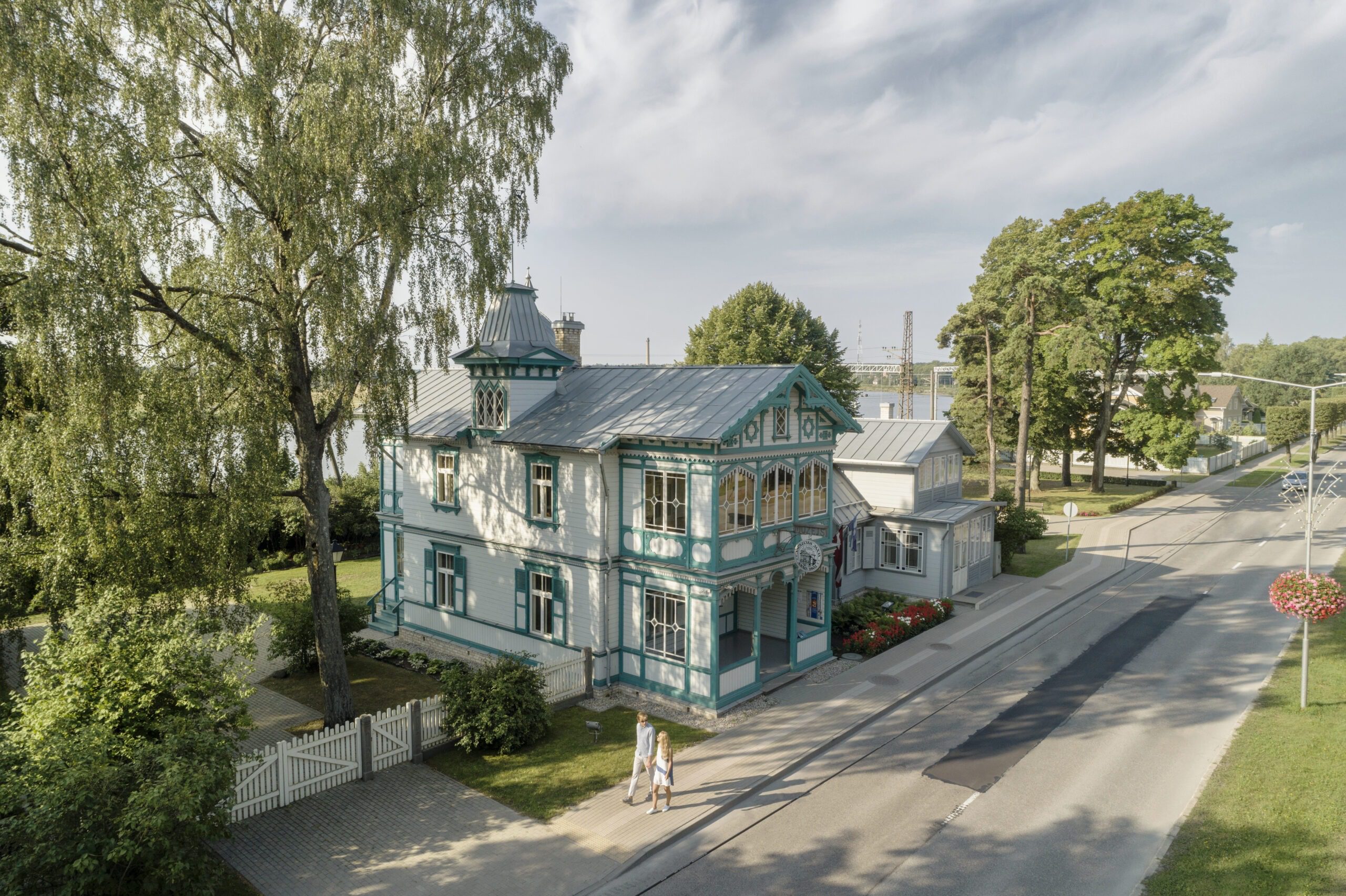 Jurmala Tour
30€ – 190€ per person
Meet the guide and take a train to a famous seaside resort situated only 25 km from Riga. Jurmala is a cozy European town composed of houses plunged into the parks and forests. Here you can come across wooden country houses from beginning of the 20th century as well as modern cottages. Surrounded by pine trees, the wooden cottages of Jurmala are unique monuments of cultural heritage. This place is a must for those who are planning to visit Latvia in spring or summer. The duration of the tour is 5 hours.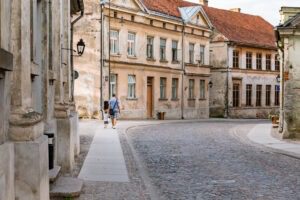 Charming and romantic Kuldiga is a popular getaway destination amongst locals and worth a visit during your trip to Latvia. The narrow cobbled streets, cosy atmosphere and tidy urban environment of the city make it ideal for romantic walks. A definite must-do in Kuldīga is checking out the Venta Rapids, Europe's widest waterfall. You could go for a swim in the Venta at the Mārtiņsala blue flag bathing area or just observe the calm waters of the river from the old brick bridge. Explore the old town and discover the well developed restaurant and café culture.
Kuldiga City Sights
Ventas Rumba Waterfall: The widest naturally formed waterfall in Europe (249 m), associated with a number of legends and historic events. In old days, due to Duke Jakob's invented fishing devices installed on the waterfall, Kuldīga was known as the city where salmon were caught in the air.
Kuldiga Brick Bridge: This is one of the longest arched brick bridges in Europe, built in1874 and renovated in 2008. The bridge was built according to Tsarist road standards – 500 feet long, 36 feet wide, allowing two carriages to pass each other on it.
Kuldiga Old Town: The only remaining and thus unique ensemble of 17th – 18th century buildings in the Baltic States that encompasses the so called "Latvian Venice" on the banks of the Alekšupīte river. After accomplishing the first round of the Alekšupīte Promenade Project, the bridges over the river have been renovated, the Town Hall Square has been supplemented with a fountain, while Baznīcas street has regained its former beauty.
Kuldiga Synagogue: Kuldīga synagogue was built in 1875 during the reign of Tsar Alexander II. The synagogue used to have an adjacent prayer house and a Jewish chapel which have been preserved till nowadays. After remarkable reconstruction work, the synagogue today hosts Kuldīga main library, but the former prayer house has been transformed into the Art House, where various exhibitions and concerts are held frequently. The 3rd floor of the Art House offers well equipped premises for seminars or conferences.
Kuldiga Museums
Kuldiga Municipality Museum: Although direct evidence is missing, there is a legend that this building was the Russian Pavilion at the exhibition in Paris in 1900. After extensive restoration work the museum re-opened its door to visitors on April 26th 2014.Today the museum offers varied exhibitions. The exhibition on the third floor is devoted to the town's history. The second floor has been designed as an apartment of a rich family living in Kuldīga at the beginning of the 20th century. Visitors are introduced to their daily routine: a dining room, a lady's boudoir, a music room, a kitchen and a master's room where visitors may enjoy Jānis Mētra playing card collection. A comfortable customer service and information centre has been opened on the ground floor.
Kuldiga Art Hall: The premises of the Kuldiga Art Hall form an extensive exhibition space where, through solo exhibitions, group exhibitions and multi-media projects, the Art Hall displays works by Latvian and foreign artists, exploring personal and social themes through the visual language of art.
Live Museum-Ancient Kuldigas Story: In the living museum "The Story of Ancient Kuldiga" you will feel and learn about the reign of Duke Jacob, the types of medieval punishment and the time of fierce mayor. The guide's story about Kuldiga will be complemented by the museum's slightly awful and terrible environment.
Kuldiga Restaurants
Goldingen Room: Family restaurant "Goldingen room", that is located in the very heart of Kuldīga Old Town offers it's visitors a journey in the world of Italian cooking – traditional Italian recipes implemented in modern style by combining good quality seasonal products with knowledge and experience.
Pagrabiņš: Pub "Pagrabiņš" is a favorite place for both locals and tourists, where you can eat delicious food, while enjoying the ancient and romantic atmosphere. "Pagrabiņš" is situated in the historic centre of the town in the cellar of the former town hall. The interior of the pub has preserved historic stone walls and vaults. In summers guests will appreciate the opportunity to have a meal on the terrace built on the Alekšupīte stream.
Jekaba Seta: It is a classic restaurant with a fireplace where the historic aura is complemented with modern interior. The restaurant welcomes visitors to enjoy a delicious meal made from organic locally grown produce and try specialities of Kurzeme region.
Kuldiga Cafes
The Marmalade: charming and cosy cafe offering its customers excellent coffee and a great variety of delicious goodies. You can also find here a weekly lunch offer for the best prices.
Rezidence Kafe Venta: The café is located by the old brick bridge of Kuldiga, with a wonderful view of the widest waterfall in Europe "Ventas Rumba". The café offers refreshing drinks and a variety of pastries including vegan delicacies. 
Kursas Zeme: Cafe "Kursas zeme" is situated in the heart of the Old Town – at the Old Town Hall Square. Here you will find dishes for every taste – from fine salads to rich meals. There is also a coffee roastery "Curonia" in the café's premises, so visitors are offered the freshest best coffee in Kuldīga.
Kuldiga Bars
Stender's: Bar–club "Stender's" is located in the building which served as a granary for hundreds of years. The name of the bar comes from the low door stands of the building. Bar with wooden seats, air terrace in summer and the most delicious pancakes on both sides of the river Venta. "Stendera" pancakes are real magnet. If you have tried them once, you will never forget that taste – sweet and a bit salty served with a variety of fillings.
Rumbas Paviljons: The terrace of the "Rumbas Paviljons" offers a wonderful view of the waterfall Ventas rumba and the old brick bridge. The kiosk offers both hot and cold drinks, beer, cider, various souvenirs and snacks from local producers. The pavilion terrace is open in sunny weather (there is an indoor bar in case of rain). Visitors can leisurely enjoy a cocktail, glass of fine wine or prosseco.
Duna Brewery: Located in the so called Kalku street quarter, this brewery makes and serves tasty craft beers. The quarter also has other interesting places worth a visit.  Head to Kombucha factory, to taste this sparkly drink, as well as Coffee roasters and for culture lovers there is Klavins piano – a man who is making one of a kind vertical piano.  Sometimes in summer they bring out the piano and have some concerts in the territory. There are also other events happening around this area.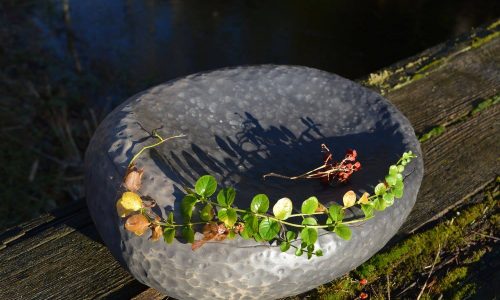 Pottery Workshop Kuldiga
25€ per person
It's time to try your hand in clay master class in black pottery. The potter will introduce visitors to the beginnings of pottery, the creation of dishes and the specifics of heating a black kiln. The works are created under the guidance of a potter and, after heating the kiln, are returned to the makers themselves. Time to get your hands dirty. The tour price doesn't include transport there and back.
Estonia, the northernmost and smallest of the three Baltic states is sharing borders with Latvia, Russia and a maritime border with Sweden and Finland. Like Latvia, Estonia has been dominated by foreign powers through much of its history and gained its independence from the Soviet Union in 1991. The events that led to the restoration of independence of the Baltic states was called the Singing Revolution, a non-violent revolution where a lot of patriotic singing took place in the protests of the mid-1980s. The singing in general plays a big role in the Estonian culture having the largest collection of folk songs in the world and over 150 years worth of song festival traditions which unite hundreds of choirs and thousands of singers, after every 5 years, on a single stage. UNESCO listed Old Town, medieval castles and the landscape full of mires and bogs, fields and forests limestone barrens and beautiful coastlines all await you in Estonia. A perfect end destination to finish off your Baltic vacation.
Useful facts about Estonia
Money: Since 2011, the official currency in Estonia is Euro. You can find 24-hour cash machines in most towns and cities and this usually provides a better exchange rate than going into a bank and definitely better than airport exchange booths. Most businesses accept Visa and Mastercard cards but it is a good idea to have some ready cash available just in case. 
Tipping: Tips are not compulsory and should never be included on the bill, but they surely are appreciated. A tip of 10% is normal, if service was satisfactory and if you want to tip more, then that's entirely up to you. If you were unhappy with the service you should not feel obliged to tip.
Weather: Due to its Northern location, it's no surprise that Estonia has a cool climate. The climate in Estonia is temperate, characterised by warm summers and fairly severe winters. Close to the coastal areas, the winters are milder and the summers are cooler, but the difference is not significant.
 Water: Yes, tap water is considered safe to drink.
Safety: Generally, Estonia is a safe country to travel to. At the same time you should still pay attention to your surroundings and use common sense. Don't walk the dark streets at night, never leave your drink unattended, keep an eye on your belongings and keep your money safe.
Food: Traditional Estonian cuisine is of the meat and potatoes variety, with fish used a lot in coastal and lakeside areas. Expect a lot of rye bread and pork, herring, cabbage and root vegetables. You'll also find the influences of nearby and neighbouring countries, especially ones that occupied or ruled over Estonia, so there are contributions from German, Scandinavian and Russian cuisine. It doesn't have to be heavy however and there is a significant Modern Estonian cuisine movement that brings a lighter touch.
Drink: Estonians are particularly proud of their local beer and vodka. You'll find it hard to avoid being offered the local speciality, Vana Tallinn, a legendary rum-based liqueur, packed full of various natural spices. Try it out on your trip to Estonia. 
Public Holidays
1 Jan New Year's Day

24 Feb Independence Day

15 Apr Good Friday

17 Apr Easter Sunday

1 May Spring Day

5 Jun Whit Sunday

23 Jun Victory Day

24 Jun St John's Day

20 Aug Independence Restoration Day

24 Dec Christmas Eve

25 Dec Christmas Day

26 Dec 2nd Day of Christmas
Please note these dates are for 2022. For a current list of public holidays in Estonia go to: http://www.worldtravelguide.net/estonia/public-holidays
What to pack: Estonian weather is very changeable so it's better to have some warm clothes with you. An umbrella can also come in handy. Winters are mostly quite cold and summers it can depend, they can be rainy, chilly and also very hot. Don't forget the fact that Estonia has four seasons – winter, spring, summer and autumn. Therefore you should check out the weather before coming. For Tallinn you will definitely need comfortable shoes as there are a lot of cobblestones. Even in the summer: take a sweater and a light raincoat with you. Weather can change quickly. Do not forget to pack your swim suit, Estonia's beaches are beautiful. 
Internet: Free wifi is provided by many cafes and restaurants throughout the country.  Tallinn even has city-wide free public wifi.
Emergency contact: In any emergency situation you should call the free number 112, as this is the contact number for the emergency services. This number can be used to contact police, fire brigade, ambulance, and gas emergency services.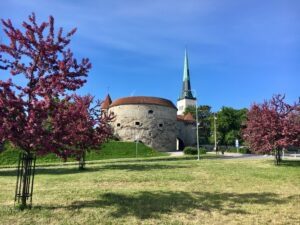 Tallinn, the capital of Estonia, is a lively yet peaceful, photogenic and charming city full of wonderful sights and rich culture. A city that combines the modern world with ancient churches, medieval streetscapes and noble merchants' houses. The UNESCO listed Old Town is one of the best preserved Hanseatic town centres in the world. Cobble stoned streets, narrow alleyways and charming courtyards, all can be seen during the city tours included in our packages. A stone's throw away you'll find the city's business centre with modern towers, trendy bohemian neighbourhoods, manicured 18th-century park, promenades and sandy beaches. 
Tallinn City Sights
Town Hall Square: The oldest city hall in North-Europe and the only preserved one in Gothic style. In 2022, Tallinn Town Hall celebrates the 700th anniversary of its first mention in 1322. The building history goes even further back to the second half of the 13th century.  The management of the city worked in the Town Hall until 1970. Today the Town Hall functions as the ceremonial building of the city government.
Town Hall Pharmacy: The Raeapteek (Town Hall Pharmacy) is the oldest pharmacy in Europe that has continuously been in business in the same building. The exact opening date is not known, but in 1422 the pharmacy already had its third owner. Today, there is a museum next to the pharmacy, where you can learn about the history and medieval healing methods. Guided tours are offered and workshops are held in the basement. 
Toompea Castle: Toompea has been the center of Estonian power for 800 years.  The castle was erected on the foundations of the crumbling eastern wing of the fortress built on this site in the 13th and 14th centuries. The castle with its late Baroque façade was built between 1767 and 1773. Over the centuries, Toompea Castle has changed from a medieval fortress to a modern government center. Today the castle is home to the Riigikogu (the Estonian parliament).
St Alexander Nevsky Cathedral: This spectacular, onion-domed structure perched atop Toompea Hill is Estonia's main Russian Orthodox cathedral. It's also by far the grandest, most opulent Orthodox church in Tallinn.
St Olav's Church: The city's biggest medieval structure was first mentioned in 1267.  It became one of the main churches in the Lower Town and formed its own congregation, which at first mostly comprised of Scandinavian merchants and craftsmen, and few Estonians. There are 232 steps leading up to the observation platform but the views are worth the climb. 
St. Nicholas' Church: The first Classicist church building with twin towers in Tallinn was designed by Luigi Rusca, an architect from St. Petersburg, and constructed in the period of 1820–1827. The Niguliste Museum preserves, studies and presents medieval and early modern ecclesiastical art. The stars of the museum's collection are late medieval altarpieces from northern Germany and the Netherlands, and Bernt Notke's painting Danse Macabre from the late 15th century.
Kadriorg Park and Palace: The most outstanding palatial and urban park in Estonia, covering around 70 hectares. You can find the  Kadriorg Palace there which was founded by Russian Tsar Peter I in 1718. The palace was named Kadriorg (Katharinenthal in German) in honour of his wife Catherine I. The lovely Roman Baroque palace is surrounded by a garden of fountains, hedges, and flowerbeds, modelled on Versailles.
Song Festival Grounds: Completed in 1960, Tallinn'sSongFestivalGrounds were the first modern post-war construction to be built in the city. The Song Festival Grounds are a popular venue for events. It is best known as the place where the Song Festival is held every 5 years, in which nearly 25,000 singers take part, attracting an audience of nearly 100,000. 
Tallinn Day Trips
Lahemaa National Park: During your trip to Estonia, don't miss out on visiting the oldest and biggest National Parks in the country, established in 1971.  You can find charming fishing villages, sandy beaches, picturesque bogs, historic manor houses and so much more in this national park. In 2020, Lahemaa was included in the top 100 sustainable destinations in the world, perfect fit for people interested in sustainable travel. This is a must do day trip from Tallinn but bear in mind that some places can get quite crowded. 
Paldiski: At one time off limits to normal Estonians, during the Soviet era it was a closed territory due to the military facilities there. Originally built as a port for the Swedes living in Estonia during the Russian Empire it became a military port which the Soviets expanded on. Surrounded by beautiful nature and affording sea views from the cliffs and avenues in the centre of town, much has been done in recent years to renovate the houses there and it is now the venue for many cultural activities.  If you have more time and want to do some sightseeing along the way, it's worth stopping at the Rummu Prison quarry. One of the most photographed places in Estonia, where half submerged buildings are visible in crystal clear light blue water.
Haapsalu – Charming spa resort town Haapsalu, on the western side of Estonia, is a popular destination amongst locals. Narrow streets, cute restaurants and cafes, romantic wooden houses and romantic seaside promenade are all characteristic to Haapsalu. One of the main attractions of Haapsalu is the medieval castle ruins which now houses a museum on medieval history. All train fans should head to the old wood train station with many cool old trains on display.
Northern islands: There are thousands of islands and islets in Estonia and quite a lot of them are located a day trip away from Tallinn. Islands are a popular getaway for some hiking, cycling and sightseeing. You can find old churches, soviet military buildings and of course pristine natural wonders for some relaxing time in a lot of the island of the northern coast. The three main islands, near Tallinn, that are easy to visit are Naissaar, Aegna and Prangli. In summer there are regular departures to Naissaar and Aegna and year-round service to Prangli, which is also the only North Estonian island permanently inhabited. Ferry tickets sell out fast, so book ahead!
Tallinn Museums
KGB Museum at Hotel Viru: Those intrigued by the city's secret history can take the guided tour of the KGB Museum on the 23rd floor of Sokos Hotel Viru. In Soviet times it was rumoured that the KGB had files on everyone and that they operated in the Viru Hotel. The latter rumour turned out to be true, as you will see on this fascinating tour. Not only will you get an inkling for what the operatives were up to, you'll also get some great insights into the history of the hotel, which was designated exclusively for foreign guests visiting the USSR.
Estonian Open Air Museum: Just a 15-minute drive from the centre of Tallinn, you will find a wonderful place – the Estonian Open Air Museum, showcasing the country's rural architecture and way of life. The 14 farms in the museum provide an overview of how families from different strata of society lived in the 18–20th centuries. As you might expect to find in any proper village, there is a church, an inn, a schoolhouse, mills, a fire station, a shop, and fishing sheds by the sea. At the museum, you can buy handicrafts, ride horses, and try traditional Estonian dishes at the inn.
Kumu Art Museum: The aim of the Kumu Art Museum, opened in 2006, is to preserve and interpret Estonian art from the 18th century to the present day. Kumu's permanent exhibition introduces Estonian art from the beginning of the 18th century to 1991, and the temporary exhibitions also include international and contemporary art.
Seaplane Harbour: About 200 authentic items are on display at the historical seaplane hangar: a submarine called Lembit, a century-old icebreaker Suur Tõll, a seaplane called Short 184, remains of the oldest ship found in Estonia, and much more. 
Vabamu – The Museum of Occupations and Freedom:The museum tells the story of Estonia and Estonians through personal memories and the moving stories of grandmothers and grandfathers. On your journey through the museum, you will be accompanied by an e-guide in either Estonian, Russian, English, Finnish, German, French, or Spanish, which will lead you on an inclusive and reflective journey along the trails of the recent past. The e-guide is included in the ticket price.
Kiek in de Kök & Bastion Passages: The museum consists of four medieval defence towers, passages in the city wall and 17th century underground bastion tunnels. The Kiek in de Kök exhibition provides an overview of the warfare of the past. The bastion passages were built in the 17th–18th centuries. The exposition of the bastion passages introduces the history of the defensive structures and the most important military events.
Tallinn Restaurants
Rataskaevu 16: A favourite spots for locals as well as visitors to Tallinn, this charming restaurant offers delicious food along with warm and friendly service. In the summer, a terrace is open, where you can dine and spend time in an area sheltered from the wind. As this place is very popular, it's a good idea to make a reservation. They have a second restaurant called Väike-Rataskaevu which offers the same food and atmosphere so head there if the first one is full.
Restaurant Rado:  A small and cosy restaurant created with the help of friends. They use raw ingredients that your grandmother uses and those brought from Tallinn Central Market. The menu is seasonal and changes daily, but they always offer fish and meat dishes.
Vegan Restoran V: The first vegan restaurant in Tallinn and Estonia. This small and cozy restaurant is located on Rataskaevu street which is known for its several popular restaurants. They offer an international a la carte menu with dishes from all over the world both for lunch and dinner. And it is 100% vegan meaning everything is free from dairy, egg and meat. 
F-Hoone: The popular restaurant F-hoone established in the imposing century-old industrial building is one of the phenomena of the Tallinn food scene. This family-friendly community meeting place at the Telliskivi Creative City attracts customers with its architectural grandeur, whimsical cuisine, and carefree and friendly atmosphere. The menu of the restaurant includes many exciting international dishes. 
Dominic: Opened in 2007, Dominic is a classical restaurant located in a building with long and interesting history in the Old Town of Tallinn. Their European cuisine is complemented by a rich wine list. You can also enjoy a good choice of cigars in their cigar room.
Noa: The first Estonian restaurant to bring the latest food trends to Tallinn locals. The dishes are made with seasonal and fresh ingredients, and they always make sure they look impressive. Large windows with sea views and a cosy terrace await you so you can enjoy both the sunset and the wonderful view of the Tallinn skyline. Set within the same striking modern building as restaurant NOA is the stylish NOA Chef's Hall, a  mysterious Michelin-starred restaurant.
Tallinn Cafes
NOP: A neighbourhood place that is a cafe and a shop. It's a place where locals meet, many friends are made and good time is spent, where everybody feels welcome, being that a young family, somebody with a pet or somebody who just came from a nice stroll from Kadriorg Park that is so close by.
Komeet: A nice terrace on top of a shopping mall, right on the edge of the old town. It's mostly known for its desserts but they also have a full menu to choose from. During summer they open a terrace a floor up with great views. A nice place to relax, sip a cocktail, talk to your friends and listen to some music. 
Maiasmokk: Historic cafe & marzipan museum has been in the same location since 1864, making it the oldest operating cafe anywhere in Tallinn and Estonia. Welcoming staff, delicious cakes, strong coffee and a special section for marzipan obsessives.
RØST Bakery: Scandinavian influenced sourdough bakery and coffee shop right in Rotermanni quarter. Fresh bread and pastries roll out the oven several times a day, perfectly coupled with some excellent speciality coffee from the best micro-roasteries in the region.
Karjase Sai: A small bakery at the end of Kopli district, in the Pohjala factory. The bakery works with local farmers and other organic producers to ensure freshest and best ingredients. They make different sourdough breads and pastries. The bakery is quite far away from the centre but well worth a trip. When you head out that way, check out all the other establishments in Pohjala Factory.
Tallinn Bars
III Draakon: This medieval tavern situated right on the town square, inside the Town Hall building, is a great place to escape hot summer days. Offering a few simple meals such as elk soup, beef ribs, different pastries and a limitless amount of pickles. You have to fish for the pickles yourself from a big barrel which is already an experience on its own. To wash this all down, different drinks are all served from medieval mugs. What makes the place especially special are the tavern ladies who work there. They put on a proper show and treat you like they would in the medieval times, so don't be scared or offended if they first sound a bit rude. They are actually very friendly as long as you obey the rules (which there are plenty of).
Osteria Il Gallo Nero: Not just good for wines, this cosy place serves typical Tuscan dishes and tasty light meals and snacks as well:  a selection of prosciuttos, salamis and cheeses, bruschetta, carpaccios and a variety of salads and home made desserts.
Parrot MiniBar: Located right in the old town of Tallinn, this stylish cocktail bar with great tapas is a must visit if you're a fan of mysterious speakeasy bars. Upstairs you can find an Amazon rainforest influenced design and food that takes you to a journey through Peruvian tastes, Japanese techniques & South-American vibes. When you descend to the basement (through a wardrobe by the way), that's where the magic starts. Opulent wallpaper, velvet chairs, delicious cocktails and nice atmosphere. Reservations are essential!
Whisper Sister: Another amazing speakeasy style bar, hidden in the heart of Tallinn. There is no sign at the door and from first glance it looks like a regular building. There is a phone number on the door which you need to call in order for them to come and open the door for you. Inspired by the best bars from New York to Singapore, this speakeasy bar offers amazing cocktails in a timeless atmosphere and of course the service is excellent. Reservations are essential!
Põhjala Brewery & Tap Room: Located in Noblessner seafront quarter, this is a must visit place for craft beer lovers. Besides offering a wide range of beers, they also serve a genuine Texas BBQ, that they make every day (except Sunday). On Sundays head there for a all day breakfast. 
Botik – To get to this cosy garden-bar in Kopli is already an adventure on its own. Located in a former rubber factory, Põhjala Factory, which is now turned into a cultural and community centre. There are quite a few restaurants, cafes and design and art studios in the same factory building but besides that, there's nothing else around in the formerly not very prestigious neighbourhood. That being said, we still believe it's worth going there, especially if there are some special event taking place or even just to get off the beaten path and explore Tallinn in more depth. Botik has a wild secret garden, which is a nice place to relax and have a drink both in summer and winter. They offer drinks and food and different events from comedy and quiz nights to lectures-discussions-meetings and fun music events.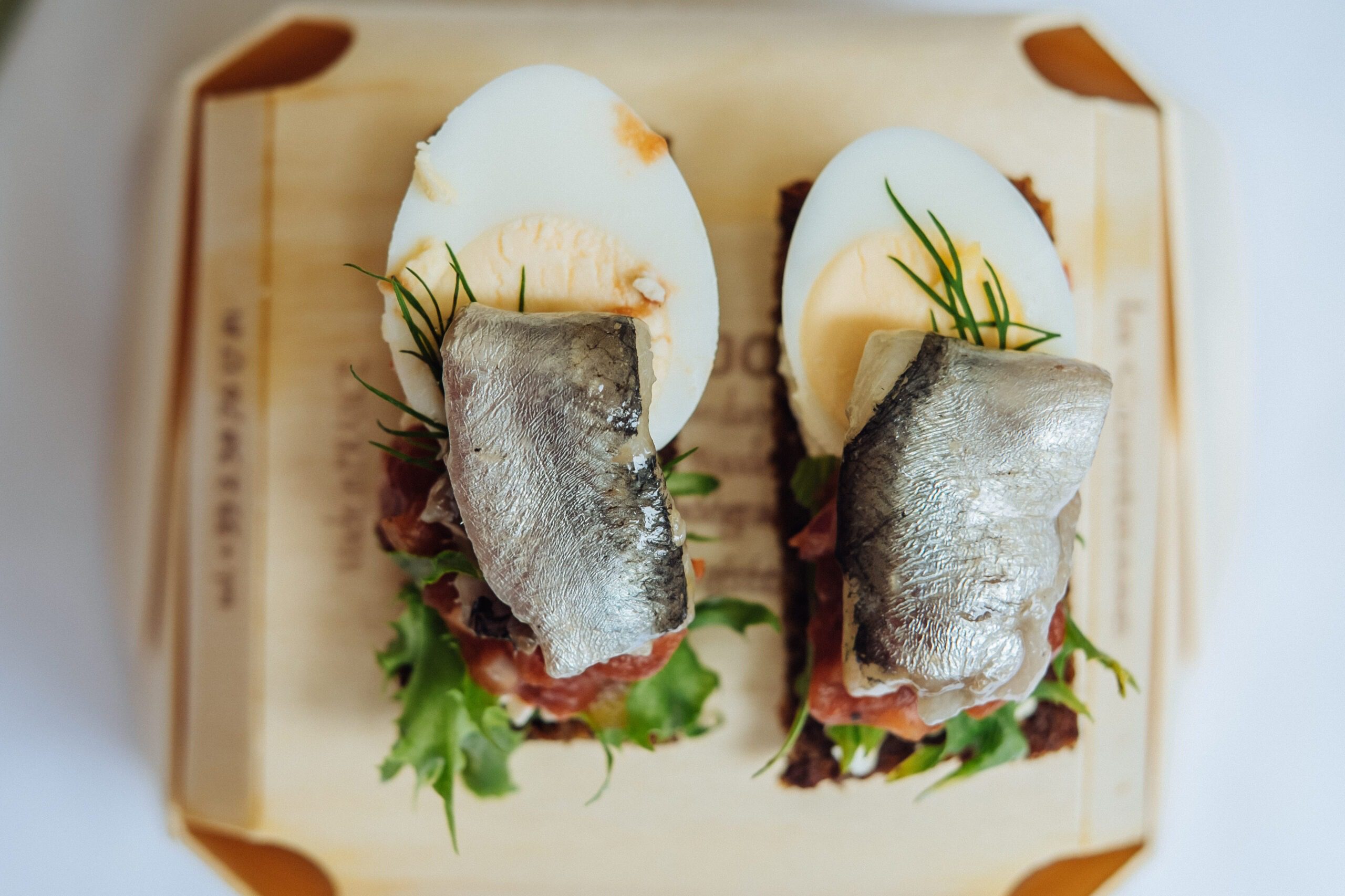 Kalamaja Food Tasting Tour
49€ – 145€ per person
Estonian food is an interesting mixture of local produce and foreign influences, of changing tastes and old traditions. Join us for a fun and informative 4-hour food tour through Kalamaja to learn more about Estonia and the local food scene. Take a step out of the Old Town and discover Kalamaja the oldest district in Tallinn. You'll visit five different venues to sample a variety of local cuisine with a knowledgeable guide.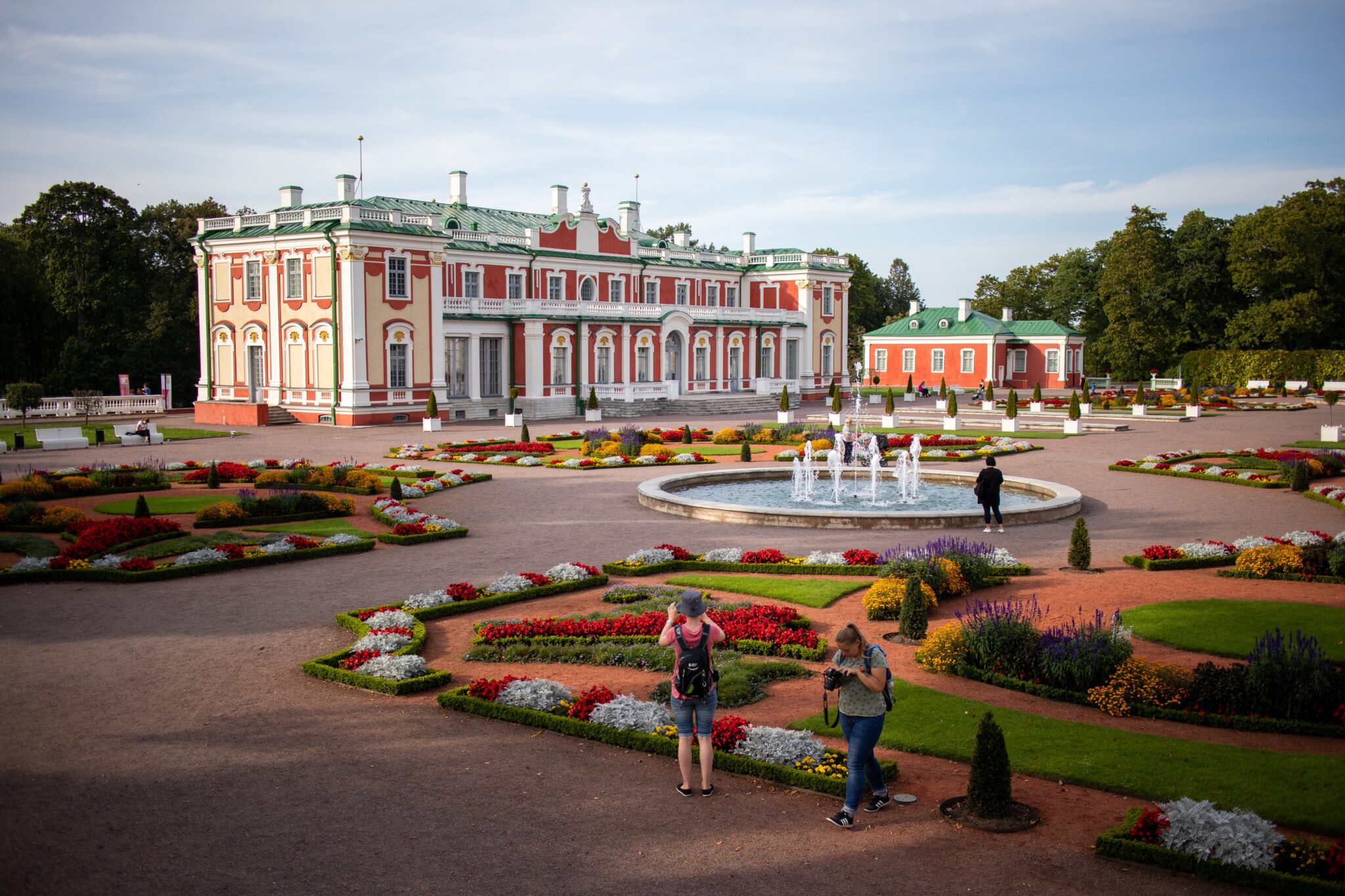 Kadriorg & Pirita Bike Tour
29€ – 125€ per person
Discover the elegant Kadriorg district and scenic Pirita seaside on a relaxed 3-hour bike tour. Kadriorg is considered by many locals to be the most beautiful side of Tallinn. Historic wooden villas, Kadriorg Palace and a spectacular park area awaits you. On the way you'll stop by the Song Festival Grounds, a site of true cultural significance to Estonians, and the Maarjamäe Memorial, a relic from the Soviet era.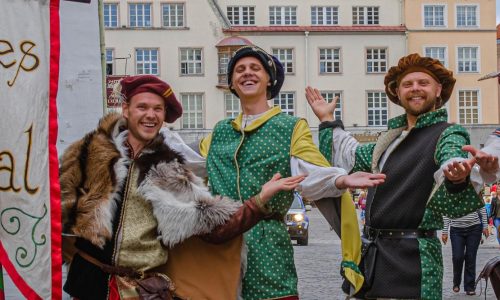 Tallinn Medieval Legends Tour
Follow in the footsteps of glorious Hanseatic merchants and transport yourself to the Middle Ages through stories and legends dating back to 1219 AD. You will be taken to the narrow streets and tall towers of Reval (the former name of Tallinn) by different medieval characters in their authentic costumes. This 1,5 hour tour combines traditional guiding, the art of storytelling, and street theatre. Prepare for a fun and engaging walk!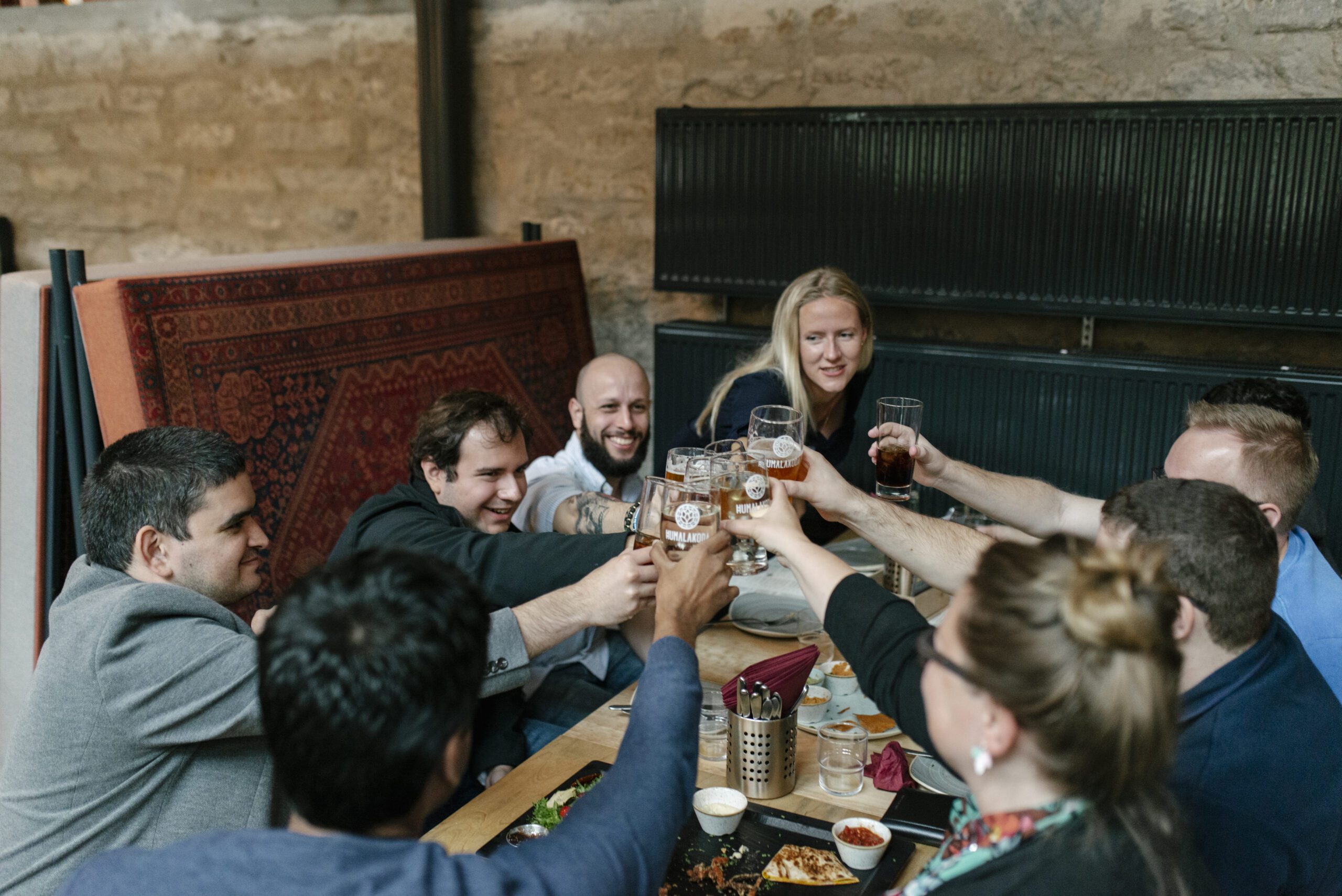 Tallinn Craft Beer Tour
70€ – 90€ per person
The Craft Beer revolution has hit also Estonia. For over a decade now craft beers have been modelling the drinking culture in Estonia. This 3-hour tour gives you a prefect opportunity to take a glimpse into surprisingly vivid scene of local craft beers. You'll have around 3 to 4 craft beer stops, and tastings of 5 to 7 different beers, combined with strolls on historical cobblestone streets of Tallinn Old Town or/and in the city centre. Four persons needed for this tour to take place.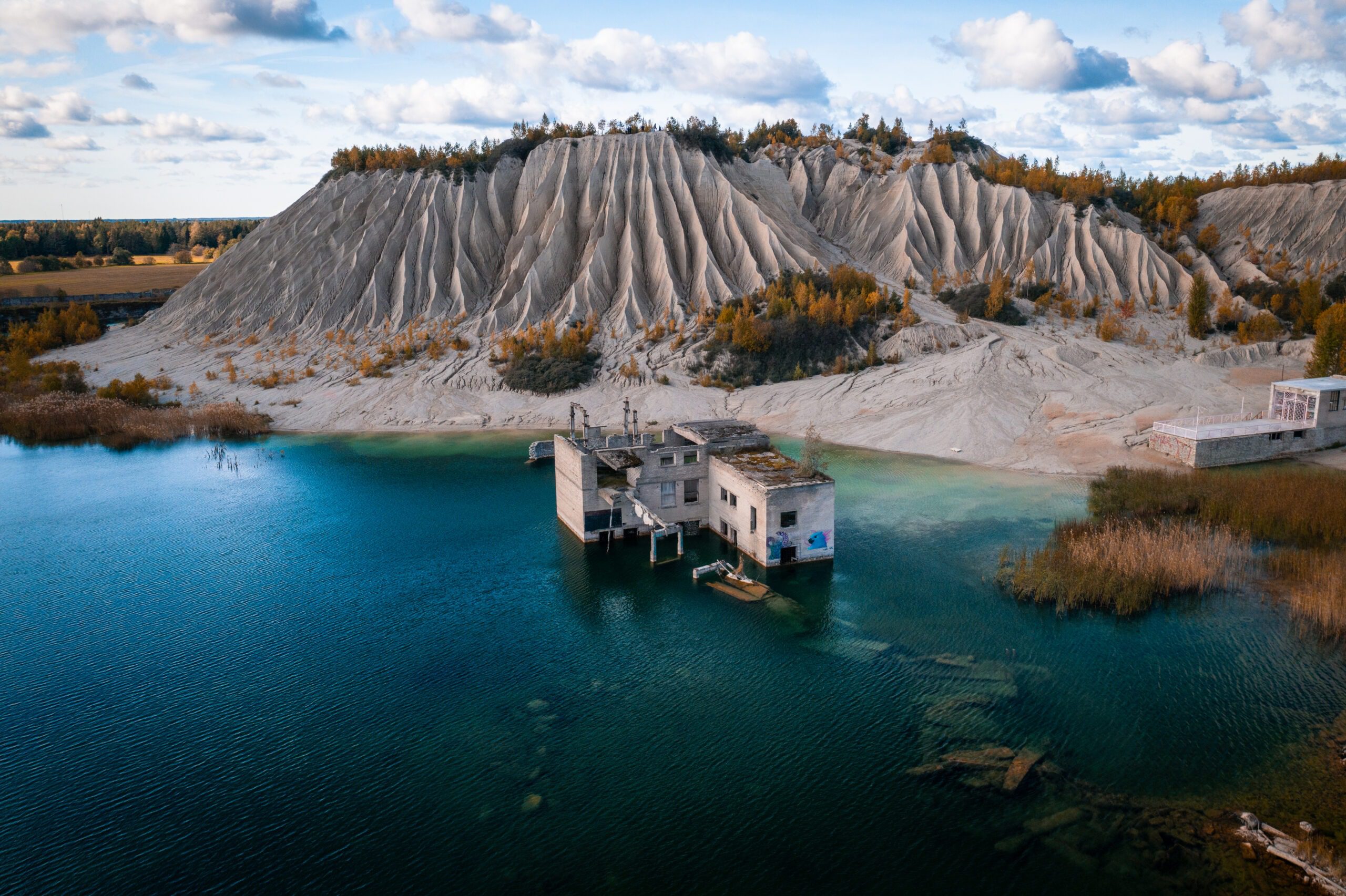 Rummu Quarry & Coastal Cliffs Day Tour
49€ – 250€ per person
Join this diverse tour that combines beautiful nature and hiking along the coastline with alternative sights from the Russian and Soviet history in Estonia. Visit an abandoned naval fortress, Keila waterfall and manor park, Paldiski and Pakri coastal cliffs and Rummu submerged quarry, one of the most photographed places in Estonia. This is truly off the beaten path experience.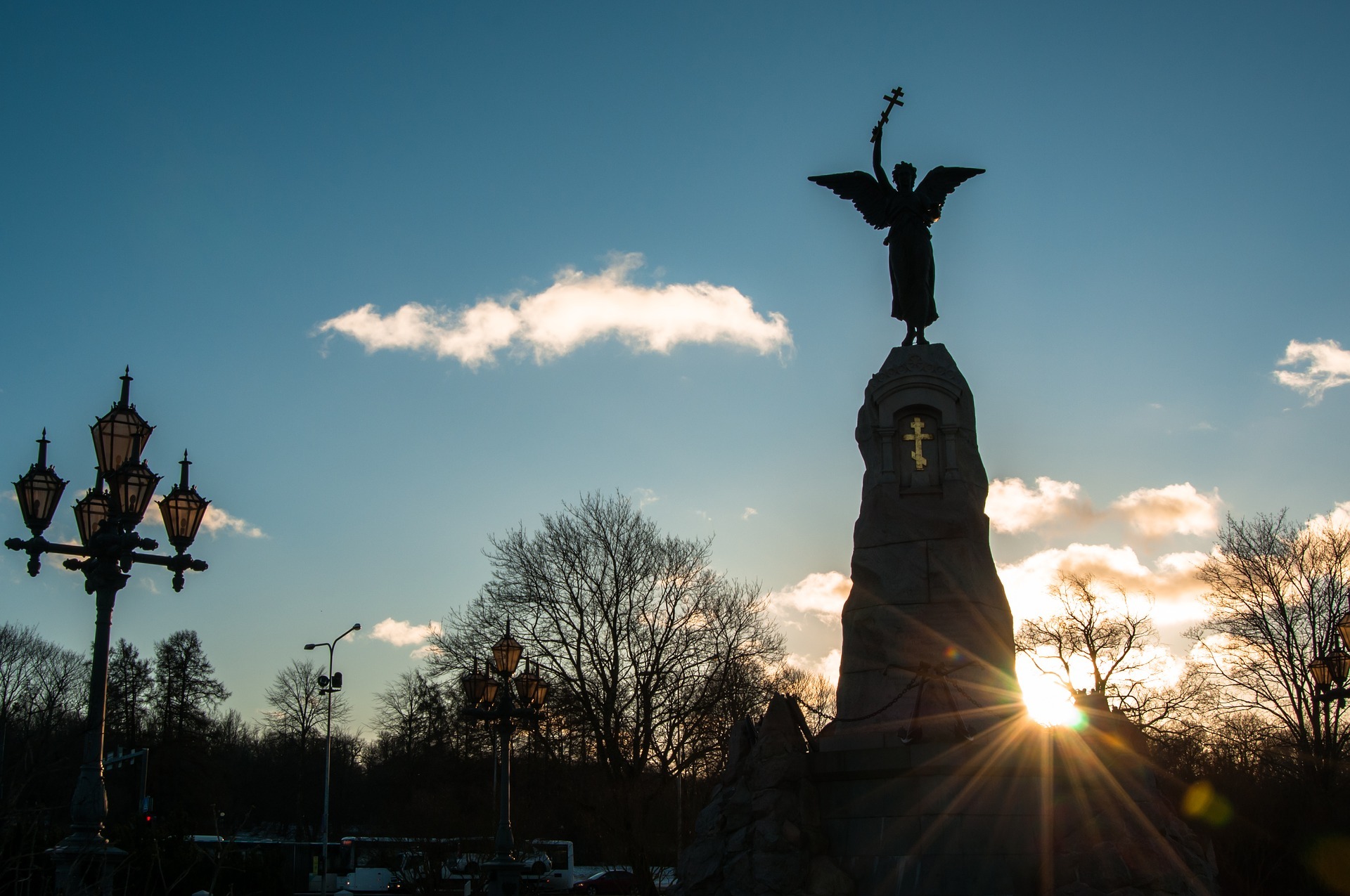 Soviet Tallinn Tour
The Communist history of Tallinn can be hard to pick up in the modern city, but this fantastic 2-hour tour will unlock the fascinating communist past. We explore the scenes which hosted the essential events, and where tales both terrifying and hilarious played out. Our brilliant guides will help unlock the history of Communist times here in Estonia. They will also help you get to grips with what Estonia is all about and who we Estonians are.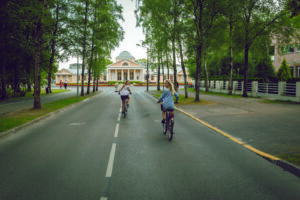 Parnu, the summer capital of Estonia, has one of the best sandy beaches in the country, numerous restaurants, cocktail bars, spas and a relaxed, laid back vibe. The beautiful beach promenade is ideal for romantic walks, or more active cycling and roller skating. The centre of Parnu has lovely parks, variety of spas from large water parks to more intimate and historical bath houses, charming old town and an excellent selection of cafés and restaurants. A definite must when you travel to Estonia during summer months.
Parnu City Sights
Beach and Promenade: In 2018, Lonely Planet selected Parnu as one of the Top 10 lesser-known beach cities worth visiting in the world. Parnu Beach is the reason that the city is visited by hundreds of thousands of tourists each summer. It is the biggest and most beautiful beach in Estonia. Everyone has a good time here. The warm and shallow water makes the beach particularly well-suited for families with children. Deeper water is reached after a long walk, where one can swim and the water is cooler.
Old Town: Rüütli Street is the heart of Parnu's Old Town. The street is not very long, requiring only about five minutes to traverse. However, it may take you much longer, as there are many small shops and cafés operating within close proximity to the street. The recently renovated Independence Square is located at the end of the street, near the bus station.
The Moat and Tallinn Gate: The city's biggest events and festivals take place at the Parnu Moat (Vallikaar). For example, in 2011, the superstar recording artist Seal performed on the meadow by the Moat. Estonia's largest food festival Grillfest and the Hanseatic Days are traditionally held each summer at the Moat. These festivals bring tens of thousands of visitors to the Moat. When no events are taking place, the Moat is an excellent place to enjoy a stroll all year round. When coming from the heart of the city, you will definitely see the Tallinn Gate. Tallinn Gate is the only remaining seventeenth-century gate with an embankment in the Baltics.
Churches: There are three churches worth visiting in the City of Parnu, even though entry is not always possible. Open most often is the St. Elizabeth Church, where various concerts and the Parnu International Organ Festival take place. It is a Lutheran church. The Church of St. Catherine the Great Martyr and the Parnu Transformation of Our Lord Apostolic Orthodox Church are both Orthodox churches. All of the churches are located in the heart of the city.
Rannaniidu nature and study trail and city cows: The Rannaniidu nature and study trail is located on the left end of the beach. It is a short 600-metre hiking nature and study trail, built on a marshy coastal meadow. In the middle of the trail is a viewing platform, which provides a good view of Parnu's coastal meadow. Also visible from the platform are Parnu's city cows, which have become one of the city's must unique attractions. Namely, each spring, cows are brought to the coastal meadow in Parnu to help maintain the landscape.
Parnu Museums
Museum of New Art: There are always interesting exhibitions to be found at Parnu's Museum of New Art. The museum's collection includes more than 400 works of visual art. In addition, each year, the museum organises the Parnu Film Festival, with a winner selected from among the documentaries screened. 
Parnu Museum: At the Parnu Museum, you can explore the exciting permanent exhibit '11,000 years of history – Experiences from Times Long Ago'. The exhibit will take you on a journey through early historic Parnu, as well as the medieval fortress and commercial city and its development into a resort town. Temporary exhibits, with their broad range of topics, recount local history, interesting people, fashion, art and much more.
Parnu Restaurants
Cafe Supelsaksad: Nobody could have predicted its success on its opening day. Supelsaksad has become not only the best cafe in town, but one of the best known in a whole country. It gets high scores from food critics and its pictures have been published in almost every Estonian interior magazine.
Hea Maa: This super cool restaurant is located in Parnu's old City Hall. Hea Maa uses locally sourced ingredients to create traditional Estonian dishes with a twist. Try the pike perch or beef cheek with sweet potato. If there's any room for dessert, opt for blueberry soup or a chocolate fondant with caramel balsamic ice cream.
Villa Wesset: Part of a hotel, this restaurant has a large indoor and seasonal outdoor area in addition to a really lovely covered terrace, great for Estonia's chillier weather. Villa Wesset offers Estonian specialities like eel and herring as well as a plethora of other dishes. The pasta and chicken fillet is highly recommended, especially when followed by either (or both!) the cream cheese and juniper cake or chocolate and sea buckthorn cake.
Vehverments Bar & Tostadas: Vladimir Upeniek, our head chef, has put a lot of new tastes on the plates which you can share with your partner: plenty of dips, pastes, salads, warm white bread (tostadas), vegetarian dishes, spicy and less spicy meat dishes, and fish and mussels. A lovely place for lunch or dinner! Our 300-year-old house has a colourful interior which incorporates recycled materials and surprising details and colour schemes. There is also a courtyard with old apple trees.
Restaurant Raimond: Restaurant Raimond is located in the historic Parnu Mud Baths building at Parnu beach and it is a part of the Hedon Spa complex. The restaurant is on the ground floor at the side facing the sea. During the summer period, a terrace overlooking the beach promenade is open. Raimond's cuisine is inspired by clean Nordic flavours; the food is prepared with local produce, most of which has been grown in the surrounding area.
Parnu Cafes
Pastoraat Cafe: In addition to fabulous coffee and freshly baked pastries, Pastoraat offers a short, but healthy-ish selection of breakfast dishes. The salmon and asparagus with Hollandaise sauce is certainly a must-try!
Ellen: Big windows and a Rüütli Street location make Ellen a pleasant place for a pastry or three. Grab the one and only sofa if you plan to sink in for a while.
Pagaripoisid: Irresistibly smelling of sugar, Baker Boys is a popular destination for those in need of cakes, pastries and coffee. Eat at the window counter or find a table in back.
Parnu Bars
Piccadilly Wine & Chocolate: Piccadilly is not just a cafe or a wine bar – it's a lifestyle. Heavenly handmade chocolates, wines from all around the world and comfy seats with pillows make it a compulsory chill-out place.
Kuursaal: Kuursaal is the biggest bar in all of Estonia, so it is a must visit for anyone in Parnu. It is over 100 years old, so there are still some authentic decorations and the historical spirit of Parnu is definitely in the air. The portions at Kuursaal are huge, so it attracts many locals at the weekend.
Puhvet A.P.T.E.K: is a themed bar and nightclub, located in an old pharmacy. If you have ever wanted to party in a pharmacy – this is your chance! All the interiors, staff uniforms and glassware match the theme, creating an unforgettable vibe.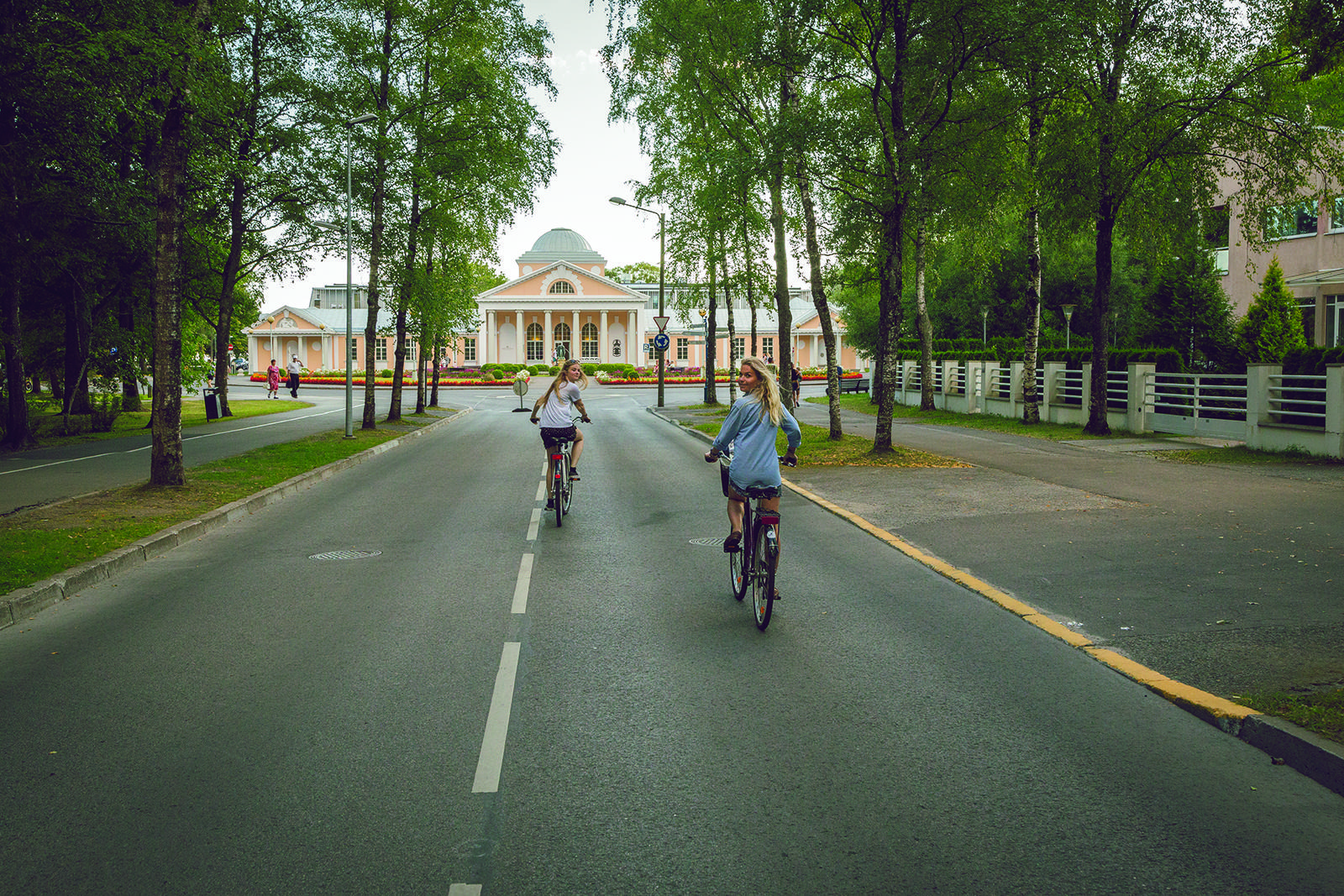 Parnu Bike Tour
20€ – 100€ per person
If you want to discover Pärnu quickly and excitingly, this tour is for you! On the two-hour tour, we will see the city center, admire the Parnu River from the Jaanson Trail, visit the Fisherman's Quarter, cross the old hospital and prison, get acquainted with street art and reach the beach! The stops offer an opportunity to admire the surroundings and, if necessary, to catch your breath. The duration of the tour is 2 hours.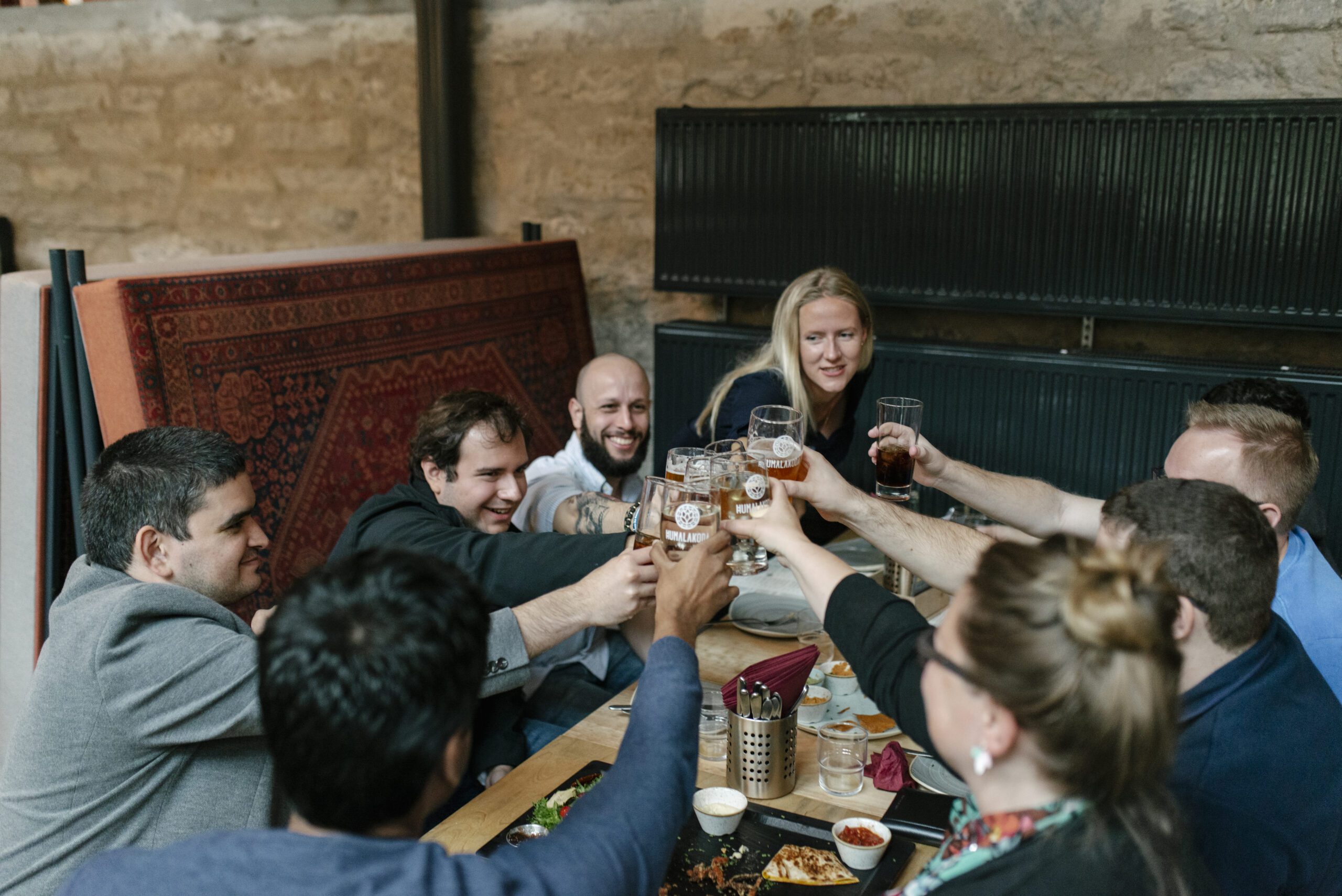 Parnu Beer Tasting Tour (18+)
20€ – 100€ per person
Throughout history, Parnu was famous for its breweries, winning several international prizes. There used to be a saying: Parnu beer makes the old young, and the young bold. And even though there aren´t any large beer producers in Parnu any more, the craft-breweries are keeping the history of beer brewing in Parnu alive. The duration of the tour is 1,5 hours.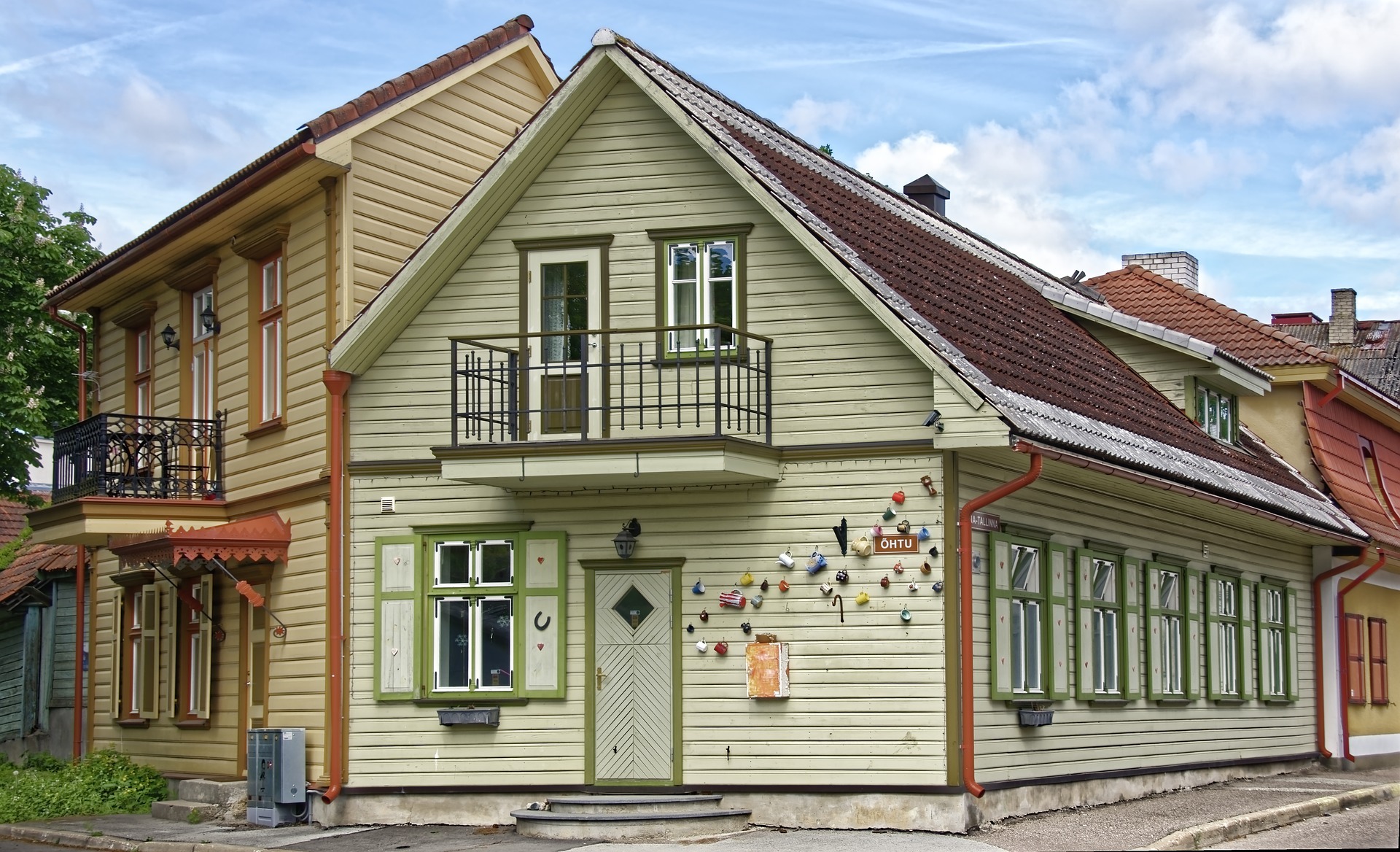 Parnu Old Town Tour
9€ – 55€ per person
Discover the rich history of Parnu with exciting stories and legends on a walk along the Old Town and visit the only surviving part of Parnu's medieval city fortification – the Red Tower. In the newly renovated tower, there is an opportunity to see a unique circular panoramic cinema session "Ruthless and Gracious History. 15,000 Years in the Red Tower". The duration of the tour is about 1 hour. 
Finland, voted as the happiest place in the world, is one of the world's most northern and geographically remote countries. It shares borders with Sweden, Russia and Norway, and a maritime border with Estonia. Once part of Sweden and then Russian grand duchy until, the Finns declared independence in 1917. Finland is famous for its many lakes, contemporary design and culinary excellence. Offering plenty of outdoor activities to do, from canoeing and kayaking to hiking and skiing, this is a full year destination. Besides pristine wilderness, Finland also offers vibrant, lively and engaging cities with world-known design and music scene, modern and stately architecture, stylish and quirky bars and world class dining options. Sustainable travel plays a big role in Finland and to raise awareness of sustainable tourism, they have developed the Sustainable Travel Finland programme. Due to excellent flight connections with the rest of the world, Helsinki is a great starting point for your vacation to Finland. 
Useful facts about Finland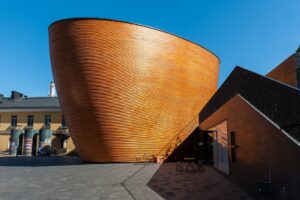 Helsinki, the capital of Finland, is a modern city featuring some of the most distinctive architecture in the world. A perfect destination for art lovers and those who relish its exciting and vibrant nightlife. A city overflowing with good food, great design, interesting museums and unique architecture. Surrounded by hundreds of tiny islands and nature trails, it's also perfect for anyone looking for some nature getaways and relaxing time. Your vacation to Helsinki should include at least 2 days but if you have more time to spare, there's plenty to do and see.
Helsinki City Sights
Church in the Rock (Temppeliaukion Kirkko): Excavated directly into solid rock, the Temppeliaukio church is situated in the heart of Helsinki, at the end of Fredrikinkatu. Because of its special architecture, the church, completed in 1969, is one of the main attractions in Helsinki. The church hall is covered with a dome, lined with copper and supported on the rock walls by reinforced concrete beams. The interior walls are of rugged rock and rubble wall. Before noon, the light spreads from the row of windows surrounding the roof periphery to the altar wall, where an ice-age crevice serves as the altarpiece. Due to its excellent acoustics the church is a popular venue for concerts.
Sibelius Park & Monument:The Sibelius Monument was inaugurated on 7th September 1967 and it belongs to the collections of the Helsinki Art Museum. It is one of Helsinki's best known and loved tourist attractions. The work is made of acid-resistant steel and measures 8,5 m high, 10,5m in length, and 6,5m in depth. It consists of over 600 tubes and weighs 24 tonnes.
Senate Square: The Senate Square and its surroundings form a unique and cohesive example of Neoclassical architecture. The square is dominated by four buildings designed by Carl Ludvig Engel (1778-1840): Helsinki Cathedral, the Government Palace, the main building of the University of Helsinki and the National Library of Finland. A statue of Alexander II (1894) stands in the middle of the Senate Square. Helsinki Cathedral is arguably Finland's most famous and photographed building.
Uspenski Cathedral: Completed in 1868 in the Katajanokka district of Helsinki, the Uspenski Cathedral is the largest orthodox church in Western Europe. With its golden cupolas and redbrick facade, the church is one of the clearest symbols of the Russian impact on Finnish history.
Kamppi Chapel of Silence: Kamppi Chapel is located in a corner of the Narinkkatori square in Helsinki, at the entrance of the Kamppi shopping center. The Chapel offers an opportunity to calm down in the middle of perhaps the busiest area in Finland. The curved shape of the small-scale Chapel building allows the space and views to flow in the urban surroundings. At the same time, the soft shape of the inside of the Chapel embraces the visitor in its safety. Exhibitions are being displayed at the entrance area.
Old Market Hall: The Old Market Hall in Helsinki has served its customers since 1889. Merchants sell all sorts of cheese, fish, shellfish, vegetable, fruit and cakes to spices, coffee and tea. They are also more than happy to help with any special orders. Here you can also find the smallest Alko shop for wines and beverages, as well as cafe's and restaurants.
Suomenlinna: UNESCO World Heritage Site Suomenlinna is one of the main tourism attractions in Helsinki, easily accessible by ferry. Discover the military architecture, museums, parks, churches, libraries, cafés, and restaurants, all dotted around the group of islands of Suomenlinna. This perfect half-day trip should be on everyone's list who's planning a trip to Helsinki.
Helsinki Design District: Helsinki offers an ideal place to get to know Finnish design and to buy top-class Finnish design products. Located in the centre of Helsinki, the Design District Helsinki is an area full of design and antique shops, fashion stores, museums, art galleries, restaurants and showrooms. Here you can find the most interesting names, classics, trend-setters and so much more.
Helsinki Museums
Ateneum: Finland's best-known art museum. The Ateneum has been the home of art since 1888. Many of Finland's great artists have studied in the building, which housed an art school until the 1980s. Even today, the Ateneum is a living house of art that invites people not only to exhibitions but also to thought-provoking events. 
Seurasaari Open-Air Museum: Seurasaari Open-Air Museum, which opened in 1909, is a place for visitors of all ages. When you arrive on the island, you are immediately transported to a rural landscape from the olden days, far away from the hustle and bustle of urban life.  All of the buildings in the Open-Air Museum have been brought in from various parts of the country – there is good reason to call Seurasaari 'rural Finland in miniature.'
National Museum of Finland: The National Museum of Finland illustrates Finnish history from prehistoric times to the 19th century. The museum's unique exhibits tell of life from a period of over 10 000 years. Temporary exhibitions on current themes.
Kiasma: Kiasma organises exhibitions, performances and events. Public programming in Kiasma makes contemporary art accessible to everyone. Its services range from colour play for toddlers to art workshops for grownups to guided tours and events. Kiasma's extensive educational programming integrates contemporary art into schoolwork. Kiasma not only presents contemporary art but also collects and preserves it. Currently, Kiasma has over 8,500 contemporary artworks in its collections.
Design Museum: An internationally recognised national specialist museum of Finnish design. Design Museum researches, collects, stores and documents design, and displays it both in Finland and in touring exhibitions abroad.
Helsinki Day Trips
Porvoo: Old Porvoo, with its red-ochre painted riverside warehouses, is one of the most photographed national landscapes in Finland and a steady favorite among travelers. Here you can admire the colorful wooden houses and stroll the winding cobbled streets – as if in a children's story book. Old Porvoo is also surrounded by a beautiful National Urban Park that stretches over the whole river valley. Porvoo is easy to reach from Helsinki by car, bus or by boat in the summer. 
Nuuksio National Park: Within easy reach of the Finnish capital you can escape into wild natural settings and enjoy typically Finnish scenery, with lovely lakes, green forests and rugged crags. Pack your backpack for a memorable family picnic or campout.
Turku: A city full of history, Turku is the oldest city and the former capital of Finland. Easily reached from Helsinki by bus or train, Turku is a perfect day trip or even a short weekend getaway. The city is compact and easy to get around. It has bike-friendly paths, a stress-free bus system, and even water buses in the summertime. We suggest you to extend your Helsinki vacation and travel to Turku for a couple of nights, making it a full Finland tour.
Helsinki Restaurants
Passio Keittio Baari: If you're looking for fine dining with affordable prices, then this is the place. They are passionate about Nordic kitchen with their own little twist. Excellent ingredients, craftsmanship and carefully selected wine make this a special dining experience. Passio offers three (3) and five (5) course surprise menus for dinner.
Ragu: Inspired by the cleanliness and ingenuity of Scandinavian cuisine. Their passion is Italian food traditions, wines and wonderful ingredients. The interior of the atmospheric dining rooms is completed by wonderful art and photographs by Kaapo Kamu. 
Ravintola Kuu: Restaurant Kuu, or "the Moon" in english, was founded in 1966 with an eye above the clouds. Located on the quiet corner of Töölönkatu and Kivelänkatu opposite a calm green park, Restaurant Kuu is a place easily reached from the city center. The harmoniously simple interior gives a relaxed comfortable feel. Their kitchen offers a range of Finnish classics and Scandinavian dishes with a modern touch.
Baskeri & Basso: They cook fresh, ingredient-based food that they dare to keep ridiculously simple. They prepare all the food in such a size that you can taste several cold dishes, eat risotto or pasta before hot food or nibble cheeses before dessert. If you want, you can eat the entire menu or eat a double size of your favourite food.
Toca: Toca is an unique exploration of food. Gennaro garnered his chef skills by cooking for a variety of high-class restaurants in Europe, as well as by previously operating two restaurants here in Finland. Together with his brother Pietro, they bring Italian, Finnish, and global tastes on the plate by preparing fresh and high-quality ingredients with the utmost care. Everything is cooked with high precision, so you can savour the distinguished and classical flavours of our food.
Ravintola Aino: Modern cooking which utilises the best fresh ingredients. They seek for inspiration in the domestic seasonal ingredients and the traditional Finnish cooking.
Olo Ravintola: An elegant yet enjoyably laid-back restaurant that uses the best northern ingredients to create unforgettable taste sensations and combinations in their kitchen. Come and enjoy their innovative menus, high-quality wines, friendly service and beautiful restaurant. They have been Michelin-starred since 2011. 
Spis: A small nordic restaurant. The food they prepare uses the freshest Nordic ingredients and their menu is based around vegetables but they always offer at least one fish and meat entré. The winelist consists of artisan wines and for the beer fanatic, a selection of fine Nordic brews are available.
Natura: An intimate, family-run restaurant in the heart of Helsinki, serving modern, innovative food with the main focus on Finnish game, vegetables and sustainable seafood.
Helsinki Cafes
Karl Fazer Cafe: A modern classic cafe where you can experience a delicious breakfast, lunch, coffee break or delicious weekend brunch. Karl Fazer Cafe is more than just a cafe; it's also a dazzlingly lovely delicatessen and a popular meeting place for the townspeople.
Cafe Regatta: Cafe Regatta is located by the sea, close to Sibelius monument in Töölö. The traditional red cottage cafe has brought a part of Finnish countryside to the middle of Helsinki. The cafe is famous for fresh cinnamon buns, blueberry pie and other delicacies served in a charismatic and relaxed atmosphere. 
Green Hippo Cafe: Green Hippo's concept is based on a few core values – they feel that food needs to be healthy, satisfying, beautiful and provide good value for money. Their mission is to make vegetarian and vegan food more accessible, without "forcing" anyone to eat something they don't want to.
Andante: A pleasant mix of a flower shop and cafe. A coffee and tea salon in the centre of town that is both modern and retro at the same time. You can enjoy both sweet and savoury snacks, not to mention the delicious raw cakes. At the back of the cafe you will find a big high table where you can work on your laptop. And who knows, you could find yourself leaving with a cactus or ficus tree as a bonus!
Helsinki Bars
Liberty or Death:  It is an innovative cocktail getaway in the heart of the Helsinki Design District, Erottajankatu 5. Personalized service, frequently changing menu, experimental vessels, whiskey on a tap and a Brooklyn style atmosphere makes the venue very attractive
Trillby & Chadwick: A speakeasy with dimmed lights, velvet sofas and excellent drinks. Hidden behind an unmarked wooden door on the short Katariinankatu street. You will find a vintage telephone there, from which you will need to call and ask to make an appointment with Trillby. If there's room, they will invite you through a second set of doors to a beautiful small bar which could be taken straight from Sherlock Holmes. Cocktails of course are incredible. 
Chihuahua Julep: Chihuahua Julep is an "Agave Friendly Cocktail Bar", with eg. dozens of agave based spirits, from tequilas to mezcal and raicilla. Ring the doorbell for entering.
Pien: Pien Shop, Finland's first private bottle shop, opened its doors on Ateneumkuja in Helsinki in 2016 with the help of two beer fanatics and a long-time friend. Today, the Pien Shop shop-bar offers more than 300 different products, always cold, and 8 taps.
Wine bar Apotek: The historic pharmacy with jugend interior, now turned into a wine bar. Apotek offers a selection of entrées coupled with diverse small bites complementing the wine list – carefully selected cheese, charcuterie, patês, not to forget various vegetarian dishes.
Vin-Vin: A nice wine bar in the heart of Helsinki, serving mostly organic wines from small producers. The service is professional and personal: the threshold is low and spirit high. Wine tastes better in good company. 

Food & Beer Tasting Tour
80€ – 340€ per person
What do Finns eat and drink? Get familiar with the local ingredients and seasonal specialities on this private tour in the heart of Helsinki. Hear the stories on the development of the Finnish food scene from the simple porridge-eaters to Michelin Star cuisine of today. For a drink, you will have some of the finest products of the local microbreweries. The food tasting on the tour will be enough for lunch.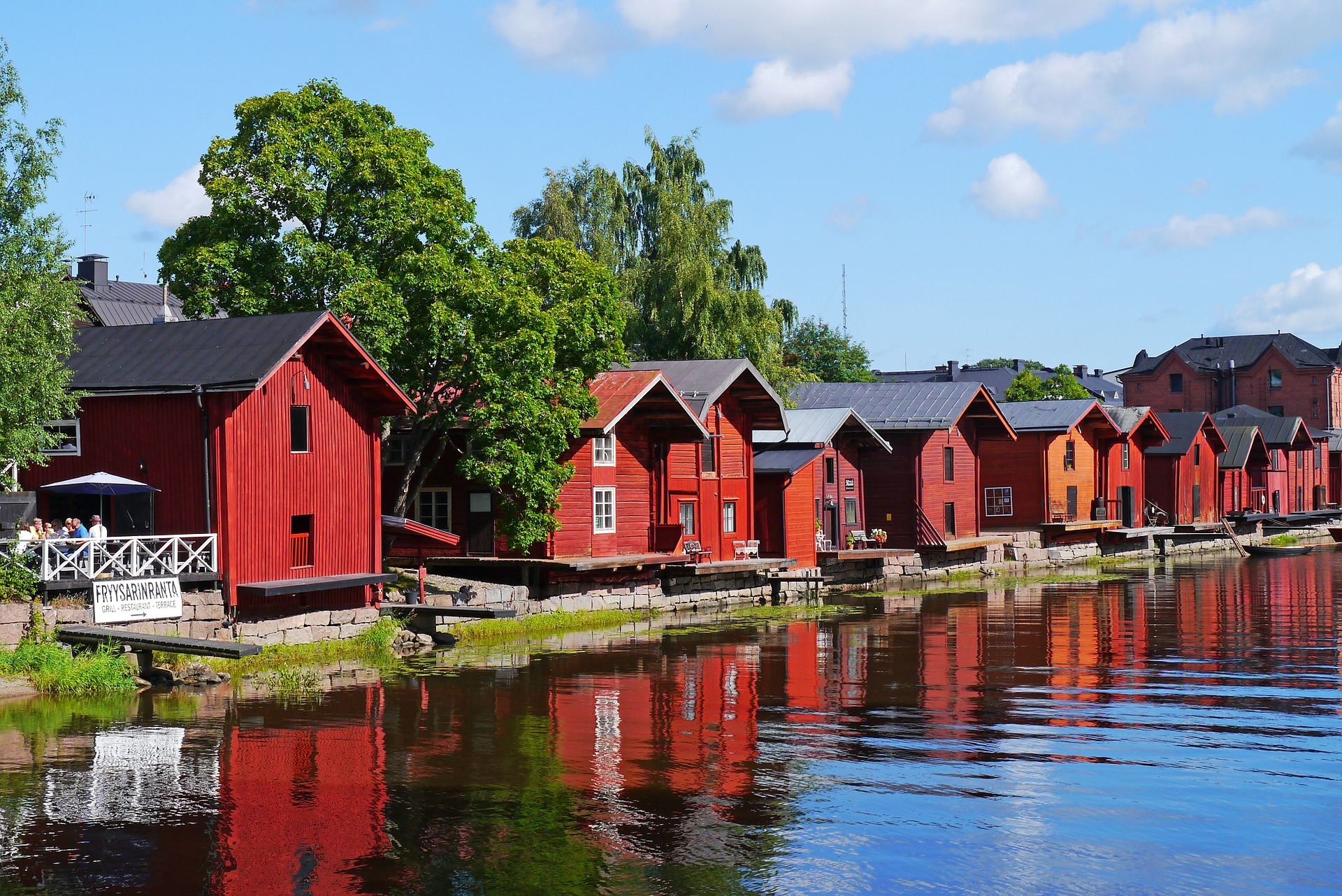 Porvoo Half-Day Tour
60€ – 340€ per person
This tour with public transport takes you 50 km east of Helsinki to the idyllic and historical city of Porvoo. The city is one of the oldest in Finland, which is reflected in its medieval town plan and old wooden houses. Porvoo old town with its beautiful river scene is part of the national landscape of Finland. After arrival in Porvoo, you have a guided tour and then you'll have 1 hour of free time for eating or shopping at the lovely little boutiques. Duration of the tour is about 5 hours.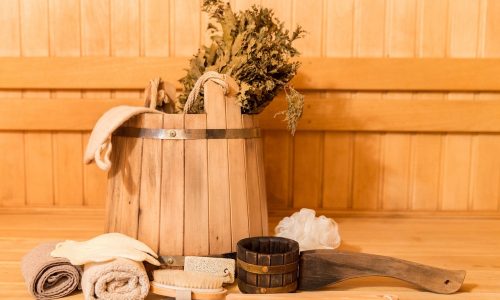 Helsinki Sauna Tour
60€ – 250€ per person
In this sauna-frenzy nation, we can find you a sauna to visit almost any hour of the day. You should not leave the country without visiting a Finnish sauna! Join our 3-hour Helsinki Sauna Tour for a general sightseeing and design sauna visit with a possibility to dip into one of their pools to swim. Alternatively we also have one of our long-time favourites, Sunset Sauna Cycle, available to you as an alternative to get a bit deeper into the local sauna culture.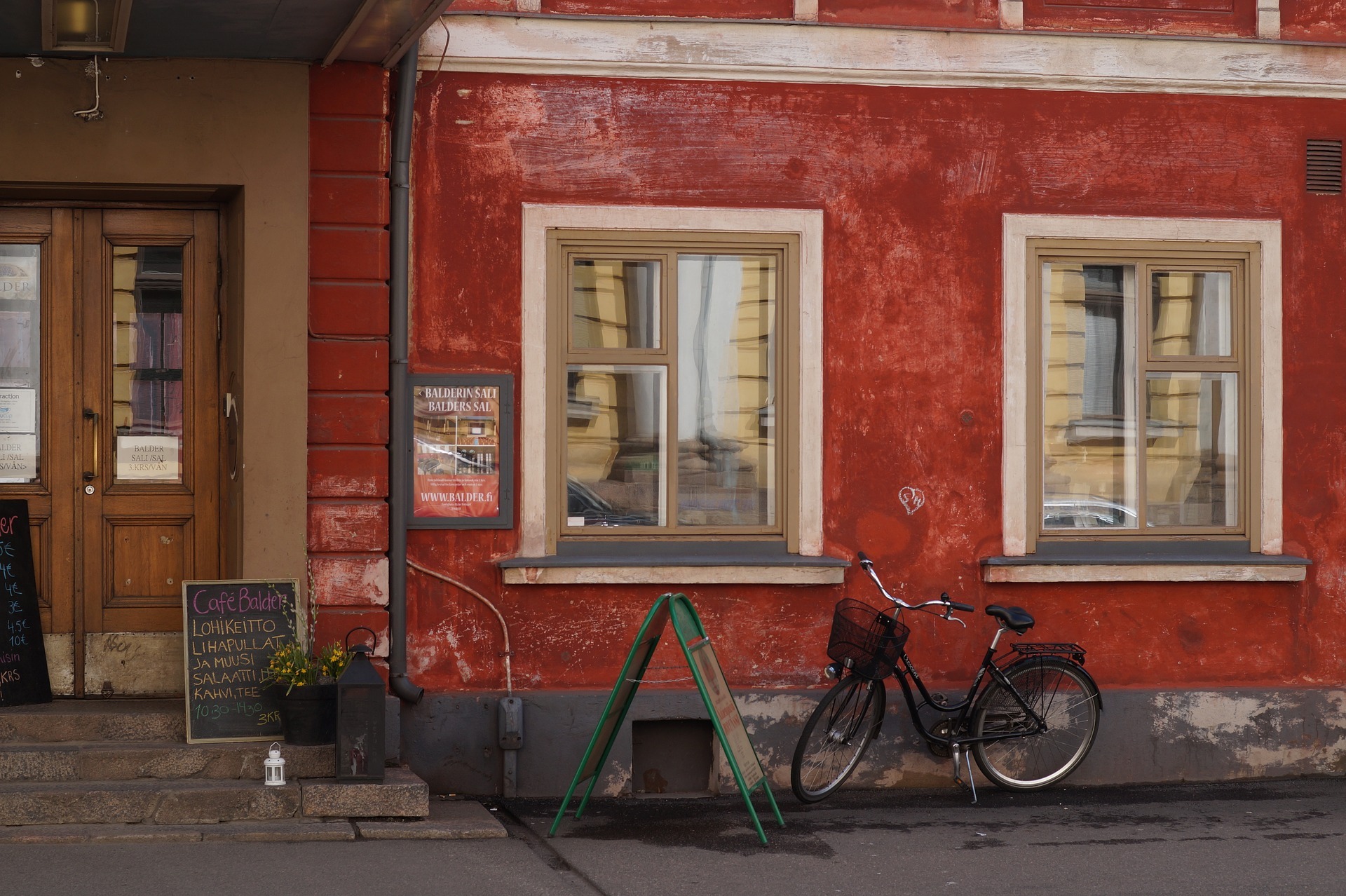 Helsinki Bike Tour
40€ – 230€ per person
Helsinki Highlights by Bikes is an entertaining and easy-going 3-hour orientation to the major attractions of Helsinki. We visit the market places to meet the local people and let you hear the history of our nation through the beautiful and unique architectural mix that only Helsinki can offer. We cycle through our city giving you time for sightseeing and shopping. Quiet green spaces are also not forgotten, that is what Helsinki is all about!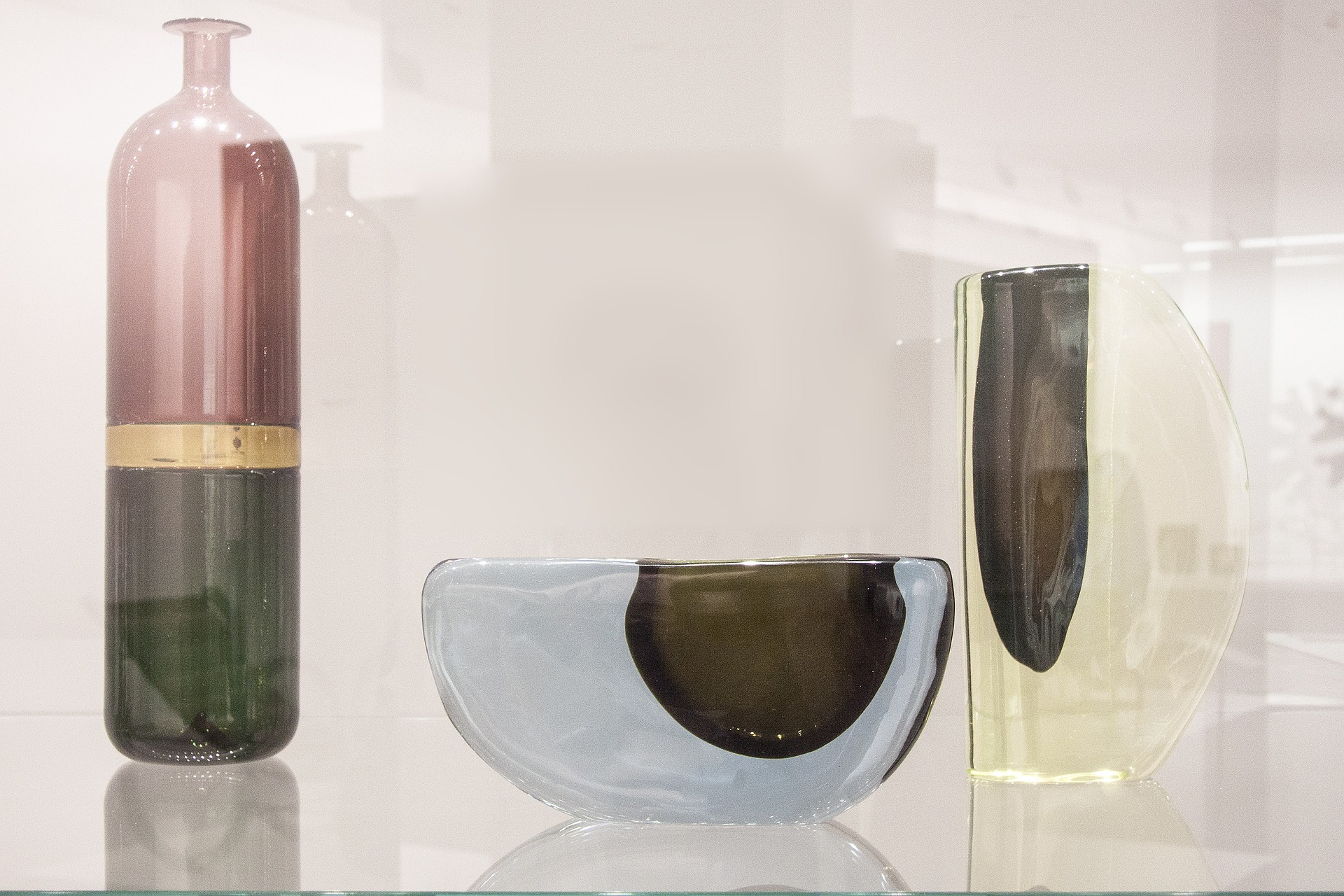 Helsinki Design District Tour
20€ – 210€ per person
During the 2-hour Design Walk you will learn the history of how design became a lifestyle for the Finns. Meet the fresh faces of Finnish design while admiring the architecture of the design quarters and doing shopping at the fascinating boutiques. Our guides have worked closely with local design enthusiasts to be able to visit special boutiques, galleries and studios.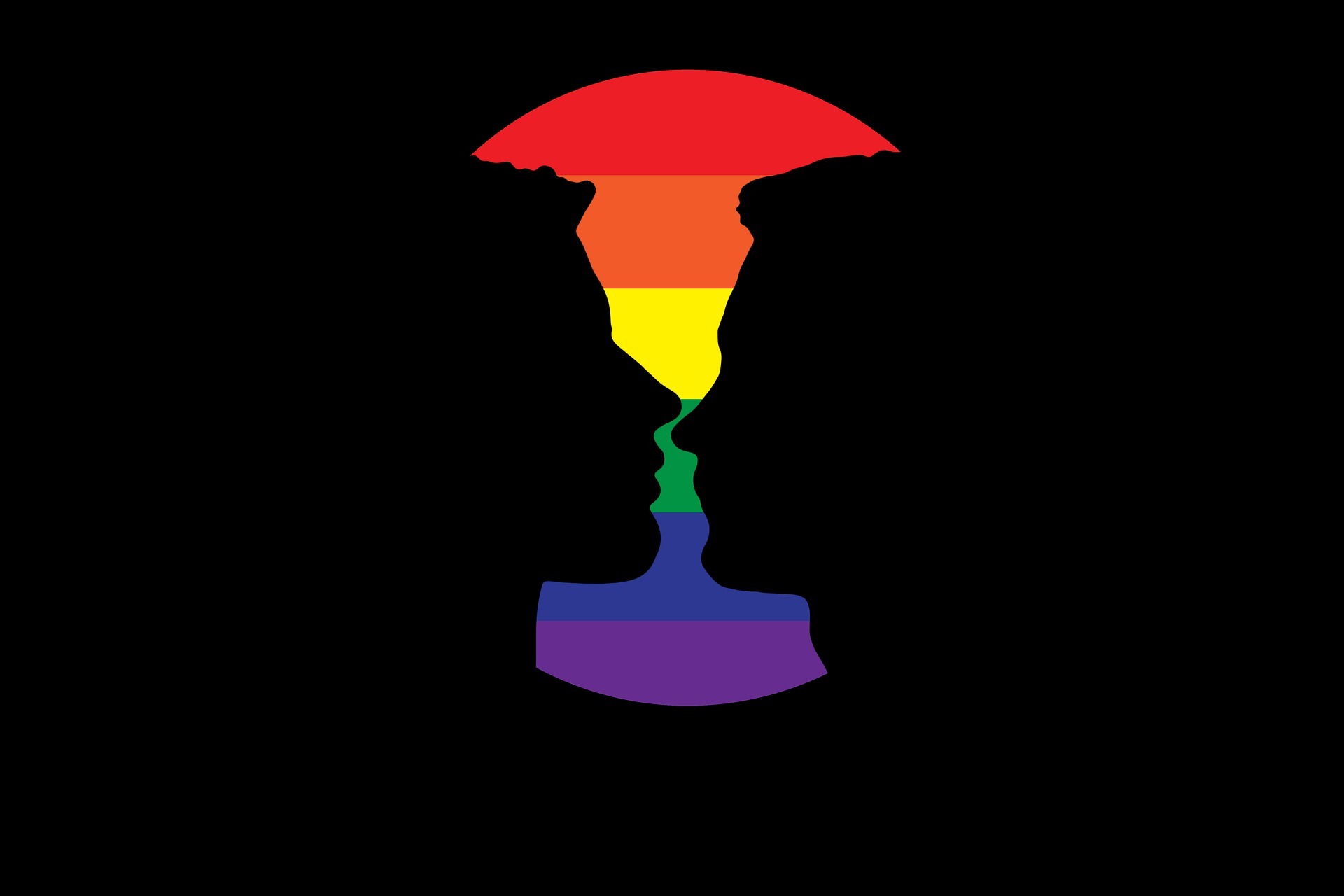 Tom of Finland Experience
40€ – 280€ per person
Tom of Finland has become a Finnish icon like the Moomins and Jean Sibelius. Touko Laaksonen alias Tom of Finland lived in Helsinki his whole adult life. You're welcome to walk the streets of Helsinki, once cruised by Tom, to learn about his life, art and LGTBQ history of Finland! The 2,5 hour tour is produced in collaboration with Tom of Finland Foundation and part of its profit goes to the foundation.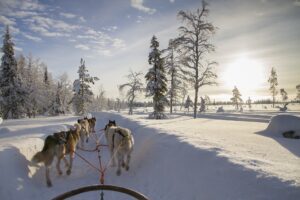 Rovaniemi, the capital of Lapland, is also known as the hometown of Santa Claus. The city is surrounded by arctic nature, full of Lappish culture and a wide range of activities. There's plenty to do the whole year from northern lights hunting and husky and snowmobile rides in winter to experiencing the midnight sun and hiking in summer. Rovaniemi is a great base for exploring the surrounding scenery and experiencing the Lappish culture and traditions. Travel to Finland and Lapland during summer or winter, there's plenty to do and see for the whole year.
Rovaniemi City Sights
Rovaniemi Church: The present church was designed by the architect Bertil Liljequist and completed in 1950.  The interior of the church is dominated by a huge fresco behind the altar, called the Source of Life. The church seats 850 people and it features a 45-key organ from the Christensen Organ Factory.
Lordi's Square: A very popular recreational place in Rovaniemi, originally called Sampo Square. It was renamed to honour the popular Finnish hard rock band – Lordi. Staying true to its name, this square is known for having bustling energy throughout the year. In summers, you will get to attend different open-air events here. If you visit Rovaniemi in winters, you will find spectacular Christmas lights illuminating this whole square.
The "Lumberjack's Candle Bridge": Built in 1989, the bridge serves as a balancing element between town buildings, Ounasvaara Hill and Kemijoki River. In addition to its importance for traffic and road system the bridge bears a memory from the times of timber floating and is homage to the lumberjack. On the top of two columns there is a lighting solution resembling the lumberjack's candle, a log cut in two with a fire in between.
Rovaniemi Museums
Arktikum: A science centre and museum that lets you experience northern nature, culture, and history up close.  Housing the University of Lapland's Arctic Centre and the Regional Museum of Lapland, they stimulate thought, encourage debate, and provide a deeper understanding of the Arctic.
Korundi House of Culture: A home to Rovaniemi Art Museum and Lapland Chamber Orchestra; a place where the world unfolds from a northern perspective. Art creators and art lovers, celebration and the everyday, history and the present all come together in Korundi.
Day trips from Rovaniemi
SantaPark: An indoor Christmas theme park, deep beneath the ground. Join the merry Elves on an unforgettable journey to the heart of Christmas at SantaPark, where it's Christmas all year round! Ride the Magic Train and travel through enchanting worlds, get your very own diploma at the Elf School, feel the crispy winter in the Ice Gallery, enjoy the jolly Elf Show on the main stage and send home your Christmas greetings at the Post Office.
Arctic SnowHotel: Even if you don't want to stay overnight in the Snow Hotel, the venue is a sight in itself. Snow is a good material for construction, something you will be able to see and feel for yourself. Arctic Snow Hotel with its Ice Restaurant and Icebar and also outdoor activities is an excellent place to visit, which will surely provide memorable experiences for a great day trip.
Lampivaara Amethyst Mine: Located in Pyhä-Luosto national park, easily reached from Rovaniemi by bus. This real and special gem mine is located on the top of a fell and visitors are welcome to come and try their luck digging for these beautiful gemstones!
Rovaniemi Restaurants
Roka Kitchen & Wine Bar: This place offers relaxed Northern Finnish cuisine with a twist of European flavours. Their respect for ingredients shows on the plate: all dishes highlight the natural flavour and appearance of each ingredient. Roka Kitchen & Winebar is a hotspot for gastronomic experiences, the flavors of Lapland, great wines and cocktails.
Cafe & Bar 21: The coolest cafeteria and cocktail bar in Rovaniemi, situated right in the city center of Rovaniemi. 21´s products are unique and tasty and you can´t find them anywhere else in the city. They also offer WiFi and iPads for customers to use freely. Try their Lapas Plate (Lappish Tapas)!
Monte Rosa: Located in the building of Arctic City Hotel, this restaurant is an ideal place to relax and enjoy the Arctic cuisine in a modern and cosy atmosphere. Come and try out the fine local flavors spiced up with an international touch.
Nabo: A Nordic Restaurant in Rovaniemi, with the menu changing with the seasons, as they want to honour the Finnish ingredients in their prime. Vegetables mean everything to them and all their meat and fish are sourced from producers committed to ethical and ecological practices.
Rovaniemi Cafes
Coffee House: A cosy cafe right at the Lordi's Square in Rovaniemi! A steaming hot cup of your favourite coffee gives you a refreshing start for a new day. The rich and delicious bagels, croissants, toasts and pastries give you a boost of energy and are also available for takeaway.
Cafe Koti: The cosiest cafe in Rovaniemi, this modern café is full of light and warmth, even during the darkest months of the year. Café Koti serves treats from dusk till dawn. Start your day with their heartful breakfast or brunch and continues with their tasty lunch. Social events are held in the café on selected evenings. Art exhibitions are also shown at times.
Choco Deli: This place is known to be the northernmost café-confectionery in Rovaniemi that produces chocolate products in the Central European style. The challenging raw material also rewards its creators; here you will find experienced interpreters of the soul life of chocolate, who conjure up more wonderful tastes and delights for quality lovers.
Rovaniemi Bars
Roka Kitchen & Wine Bar: In their wine restaurant downstairs, you can savour wines and cocktails with snacks or order a double portion of your favourite dish. You can also taste their entire kitchen menu and share this experience with your friends.
Uitto Pub: A comfortable, relaxed and legendary pub in Rovaniemi city centre. Cheerful staff serving high-quality speciality beers, wonderful drinks, snacks and also heartier meals. You can also see who's the champion of darts and board games with your friends.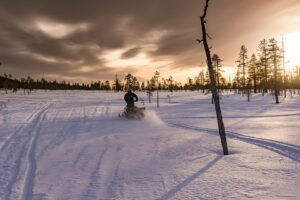 Snowmobile Tour
From 175€ per person
Today you will enjoy the beautiful winter scenery whilst driving through the local forests, where opportunities for photos are abundant during the short stops you get to make. Open your senses to the silence and snow-covered scenery of this beautiful part of the world. Two adults ride on one snowmobile but there is an option of single riding for an extra charge. It's also possible to do the snowmobile safari at night and go Northern Light hunting. Duration of the tour is 3 hours.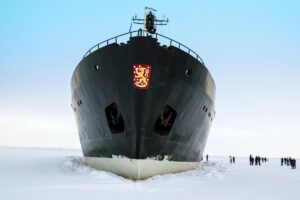 Icebreaker Experience
From 415€ per person
This tour is one of the most unique experiences in Lapland. It's your chance to board an icebreaker, get off board and walk on ice and float on the open Arctic water. The ship cruises in the Bothnian Gulf where you will use a floating rescue suit to float in the Arctic water. Lunch in the restaurant will also be provided during the tour. Duration of the tour is about 10 hours.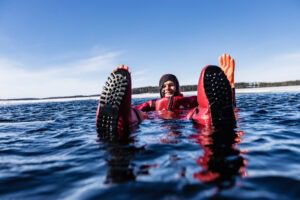 Floating on a Lake
From 86€ per person
Credits: Mikko Nikkinen/Visit Finland
Take part of this once-in-a-lifetime experience and feel the lightness of your body while floating on an Arctic lake. This activity is available all year round and in winter you have a chance to float in a frozen lake and in summer the waters are still cold but not freezing, offering a perfect opportunity for midnight sun experience. You will be in a high-quality rescue suit that covers your whole body and keeps you dry. Duration of the tour is 3 hours.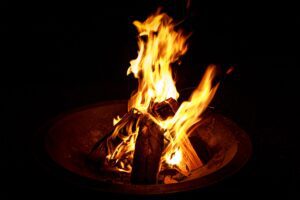 Finnish Legends and Stories Around the Fire
From 80€ per person
What's better than a relaxing night around a bonfire in the Arctic forest, listening to legends and tales of Finland. Learn about the Finnish culture, traditions and local history and taste some delicious pancakes, cooked right in front of you on the open fire. During winter this is a perfect option to admire the northern lights and in summer the midnight sun. Duration of the tour is about 3 hours.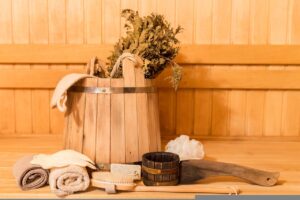 Sauna Tour
From 95€ per person
You should not leave the country without visiting a Finnish sauna! Sauna plays a big role in the everyday lives of Finnish people and this is your chance to experience a traditional sauna during these 3-hour tours. In summer you can experience a relaxing moment in a floating sauna on the Arctic river, near Rovaniemi. In winter you can spend your evening in a wooden sauna and jump in the frozen river if you're brave enough.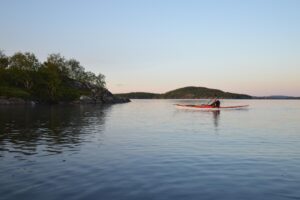 Lapland Canoeing Tour
From 110€ per person
Canoeing is a great way to discover Lapland in summer while respecting its untouched nature.  During the 3-hour tour you will paddle in the untouched nature of Rovaniemi and in the wild of Lappish Nature. The lakes and rivers are also home of many birds and little mammals, such as geese, swans, longspurs, cranes, otters. If you are lucky enough, you may easily spot many of them! Minimum 4 people needed for this tour to take place.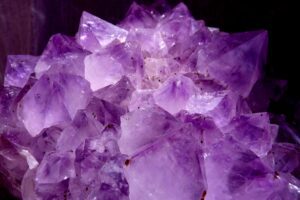 Amethyst Mine Tour
From 170€ per person
It's your chance to hike in deep snow on snowshoes and visit Lampivaara amethyst mine. This is a unique place in Lapland, hidden inside one of the hills that you can only reach by a snow-train called "pendolino". Learn about local geology, the formation of the precious amethyst and the story of the mine. At the end of the visit, you will dig the soil to find your own amethyst that you can keep! After the visit you will have time to enjoy a typical lunch snack around the fire and then continue your snowshoe adventure off the beaten path. Duration of the tour is about 7,5 hours.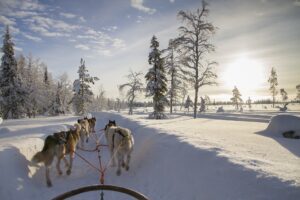 2 – Day Husky Safari
From 985€ per person
This 2 -day husky safari is not for everyone. During the course of 2 days you will ride huskies for around 60km, sleep the night in a wilderness cabin with no electricity or running water and enjoy the Lappish wilderness. You may help the mushers take care of the dogs when you reach the overnight cabin and after that enjoy a relaxing sauna and dinner.  If you are lucky you might see some Northern Lights in the sky. At the end of the trip, you will have all the reasons to be proud of you! You have become a real musher and driven your team with success through rough Arctic conditions.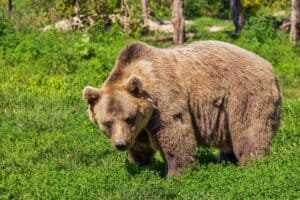 2 – Day Animal Tours
From 570€ per person
Meet the most iconic animal of Lapland! Accompanied by your guide, you will get to visit one of the most traditional reindeer farms in Southern Finnish Lapland, visit the Ranua Wildlife Park and ethical family-sized kennel that hosts around 45 fluffy Polar dogs. The tour's highlight is of course bear-watching overnight in a wilderness cabin. Quiet, calm, a professional bear-watcher will explain you more about the lives of the bears, while you will be waiting for the massive animals to approach the cabin. Please note that wildlife is always unpredictable and usually there are around 90+% chances of observing the bears.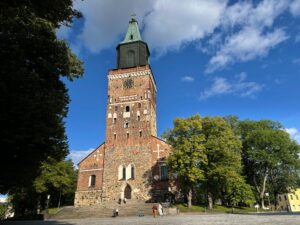 A city full of history, Turku is the oldest city and the former capital of Finland. The city is compact and easy to get around. It has bike-friendly paths, a stress-free bus system, and even water buses in the summertime. Walk around the riverbank and visit the cathedral and Turku Castle to get an overview of the cityscape or go island-hopping on the archipelago trail. As Turku is the self-proclaimed restaurant capital of Finland, trying local food and checking out different dining experiences during your trip to Turku is a must.
Turku City Sights
Turku Castle: Standing on the river Aura since the 1280's, this castle has been a defensive bastion, a majestic court, an administrative centre, a prison, a storehouse and a barrack. The castle is one of the oldest buildings still in use and the largest surviving medieval building in Finland, making it a must visit tourist attraction in the country. You can find a museum of medieval Turku inside the castle now. 
Turku Cathedral: One of the most prominent landmarks in Turku, and the countries national shrine. Turku Cathedral lies in the old city centre, on the banks of the Aura river, and its massive west tower can be seen from virtually anywhere in the city. You can also find a small museum inside the church, displaying artefacts from the Cathedral's history.
Turku Market Hall: The second oldest market hall in Finland, opened in 1896. You can find different shops in the market hall from old to new, selling meat and fish, bread, milk and cheese and of course different food stalls, perfect for a quick lunch stop.
Michael´s Church: Named after Archangel Michael and finished in 1905, this red-bricked church stands right in the centre of Turku and dominates the western skyline of the city. A very popular church for weddings. 
Turku Museums
Turku Art Museum: One of the leading art museums in Finland, housing notable Nordic, surrealists and pop art collections. The museum is in a beautiful Art Nouveau stone building, that resembles a medieval castle.  Besides various exhibitions, the museum offers many other activities and in the summertime there's a nice terrace where you can sip a cup of coffee and admire the views over the city. 
Aboa Vetus Ars Nova: Archaeology and contemporary art museum, housed in a building known as the Retting palace, a former private residence of a tobacco factory owner. You can experience authentic ruins, artefacts and medieval streets in the Aboa Vetus and contemporary art at Ars Nova.  
Loustarinmaki: Spared from the 1827 Great Fire of Turku, this working class quarter is now an open-air museum. You can find original blocks of 18th-19th century buildings still standing there and different workshops for you to check out. 
Forum Marinum: Given Turku's location and long maritime history, it would be unjust not to visit Forum Marinum. You can find fascinating sail and naval ships and smaller vessels and of course model ships, construction plans, illustrations, and multimedia displays there. Perfect for the whole family. 
Day trips from Turku
Naantali: Just 20 kilometers north of Turku, the charming seaside town of Naantali is a perfect day trip option. Dreamy medieval old town filled with narrow cobblestone streets and lovely wooden buildings, housing small handicraft shops, art galleries, and cafes. A city full of fascinating sights and delicious spots for foodies and lively events. Naantali is also the official hometown of the Moominworld, a Disney-like theme park based on the Moomin books by Tove Jansson.
Rauma: This charming harbour town, located about 90 kilometers north of Turku, is best known for its Old Town, distinctive local dialect, and its high-quality lace. The UNESCO World Heritage Site of Old Rauma offers cobblestone streets and narrow alleyways dotted with elaborately decorated wooden houses and ornate gates. A lot of these wooden houses are home to specialized shops selling clothes and different gifts, and especially many lace boutiques and interior design shops.
Turku Archipelago: One of the most spectacular natural attractions, offering a vast array of forested islands, rocky bluffs, and skerries (rocky islets). Hop on a ferry and explore the tranquil islands and islets just off the western and southern shores of Turku. Perfect for birdwatching, cycling, kayaking and just for admiring the natural scenery. The five largest inhabited islands are Pargas, Nagu, Korpo, Houtskär and Iniö.
Turku Restaurants
Restaurant Aune: Small and charismatic restaurant. The interior is a handwriting of Norwegian photographer Ole Jonsen Aune, who once held his own studio in the building. Delicious food, great service and atmosphere. 
Ravintola Kaskis: Offering outstanding food, made using high-quality ingredients, many produced organically and locally. The menu varies according to the season and can also be vegan and vegetarian. Service is professional, food is tasty and atmosphere is cosy. 
Mami: Traditional Finnish restaurant offering quality food and relaxed service. Popular amongst locals the food is simple but carefully prepared. Perfect riverfront location right in the historic heart of Turku.
Tinta: Favourite among the city's younger crowds. Laid back atmosphere, exquisite and uncomplicated dishes prepared with fresh, seasonal ingredients and the outdoor patio, looking over to the Aura River are all the reasons why everyone loves this place.
Turku Cafes 
Café Art: Art cafe located on the banks of the River Aura. This cafe is consider a city oasis for coffee lovers, offering homemade cakes, pastries and savoury snacks and of course delicious coffee. Best coffee in town! 
Cafe Qwensel: Located in the heart of Turku, in a unique 18th century setting. The cafe serves traditional pastries made on site, as well as great afternoon tea option. 
Amandis: This hotel restaurant-cafe serves the best waffles in town. You can find a variety of sweet and savoury options, along with other pastries and hot and cold drinks. Excellent service and charming milieu all await you in this cafe. 
Turku Bars
Brewery Restaurant Koulu: This authentic Nordic place used to be a school. All the beers and ciders served in the pub are brewed in the premises. They also serve a buffet lunch or order from the á la carte menu. During summer their beer garden is the place to be and taste the brews. 
Kuppis Rooftop Bar: One of the newer spots in vibrant Kupitta, a rapidly developing part of Turku. The rooftop bar is located at the top of the nine-floor Original Sokos Hotel. Open all year round but during summer the place is an ideal place to relax and unwind and admire the view of Turku. 
KBC Taproom: The Kakola Brewing Company's newly opened bar and diner where guests can enjoy a wide selection of tap beers, wines and pizzas. Cosy, yet elegant atmosphere awaits you.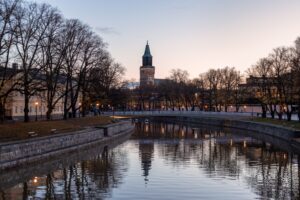 Today you will enjoy an idyllic boat ride on the River Aura. Admire the cityscape while cursing through the city centre, under bridges and past riverboats. During this time you'll hear about the riverside sites of interest as well as the past and present of Turku's river and maritime history. A picnic basket of tasty local delicacies is made up for you by Finland's best bakery. Welcome aboard! Duration is 1 hour.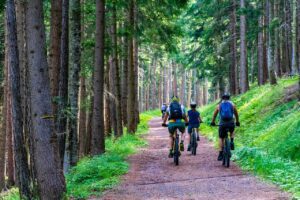 St. Olav's Bike Tour
Hop on a eBike and discover the medieval pilgrimage route through the Finnish archipelago. On the route you can experience the magical archipelago, feel the warm-hearted atmosphere of the old town of Parainen and taste the delicious local delicacies. We will travel back from Nauvo via boat allowing you to relax, sunbathe and enjoy the charming scenery of hundreds of islands. Duration is 9 hours and minimum 3 people required for this tour to take place.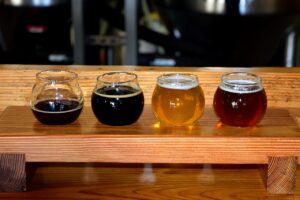 Beer tasting in Kakola
Kakola Brewing Company is the newest and coolest neighbourhood brewery in Turku. The location of the brewery is perhaps set in one of the most interesting surroundings in Finland, in the old Kakola prison.
On the brewery tour you can take a peek into the life of a small brewery and see how the beer is made. Naturally, there will be plenty of opportunity to taste the delicious beer! The duration of the tour is 1,5 hours.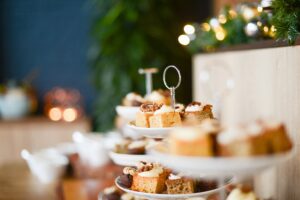 Turku Gourmet Tour
This is a perfect tour for those who love life and the delicious delicacies it has to offer. During the tour you will get to try some local delicacies at the Market hall. After that you will head to the lovely Qwensel Cafe for a wonderful afternoon tea. The tour will conclude at the Walo Rooftop bar and terrace where you can admire the views over the city while sipping a glass of bubbly. Duration of the tour is about 2,5 hours.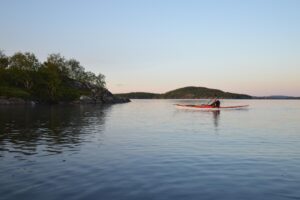 Archipelago Canoeing Tour
You will meet your guide at Ruissalo's Saaronniemi beach and depart out to sea after an initial basic instructions. Paddle along a mysterious channel, around the lovely beaches of Ruissalo or out to the island of Vepsä. Be ready for a fun day, you just need to bring comfortable clothing, drinks, a change of clothes and sun protection (sunglasses, hat) and of course good mood. Duration of the tour is 3,5 hours.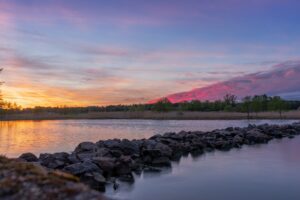 Ruissalo Nature Walk Tour
The island of Ruissalo is a unique haven of nature, known for its impressive oak trees, several hundreds of years old. On the nature walk, experience the magic of the old oaks and if you're lucky you might see woodpeckers, hares or even deer. After the nature walk you might get a bit hungry so at the seaside campfire, tasty grilled sausages and delicious marshmallows are waiting for you to enjoy. Duration of the tour is 3 hours.