Tallinn has many cool bars and terraces where you can enjoy a nice class of local craft beer, cocktails or wines. They are all scattered around the city and some of the coolest places are located further from the old town, in neighbourhoods where the locals go to. Here are some of our favourites for you to try out on your next trip to the Baltic States.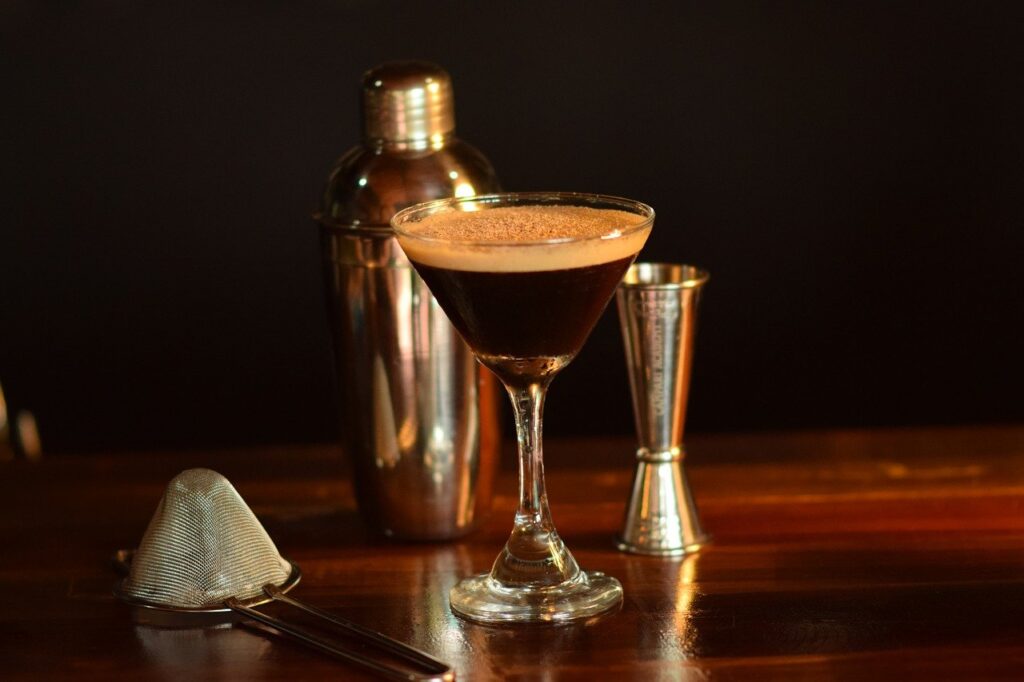 Parrot MiniBar: Located right in the old town of Tallinn, this stylish cocktail bar with great tapas is a must visit if you're a fan of mysterious speakeasy bars. Upstairs you can find an Amazon rainforest influenced design and food that takes you to a journey through Peruvian tastes, Japanese techniques & South-American vibes. When you descend to the basement (through a wardrobe by the way), that's where the magic starts. Opulent wallpaper, velvet chairs, delicious cocktails and nice atmosphere. Reservations are essential! 
Whisper Sister: Another amazing speakeasy style bar, hidden in the heart of Tallinn. There is no sign at the door and from first glance it looks like a regular building. There is a phone number on the door which you need to call in order for them to come and open the door for you. Inspired by the best bars from New York to Singapore, this speakeasy bar offers amazing cocktails in a timeless atmosphere and of course the service is excellent. Reservations are essential! 
Sessel Speakeasy: Not your typical Prohibition era bar, this artsy lounge with quirky furniture and design elements from different eras is a great find, yet again in the old town. It's more casual and feels rather like a cosy living room, than a fancy cocktail bar. They have large windows facing one of the busiest streets in the old town, perfect for people watching. Besides serving drinks they also host various special events such as concerts, film nights, DJs, stand-up comedy shows, and open mic nights among other happenings. To find it go into a souvenir shop on Viru street 3 and take the stairs to the 2nd floor.
NoKu: Another more casual hidden bar in the old town. Popular among people from the creative fields of life. This place has a more retro and bohemian feel to it so don't expect anything fancy.  It used to be closed to the public and only people with a special card got in. Now it's open for everyone and you just need to know the door code (2580) to get in. There's no sign on the door so look for the colourful door on Pikk street 5 and head upstairs.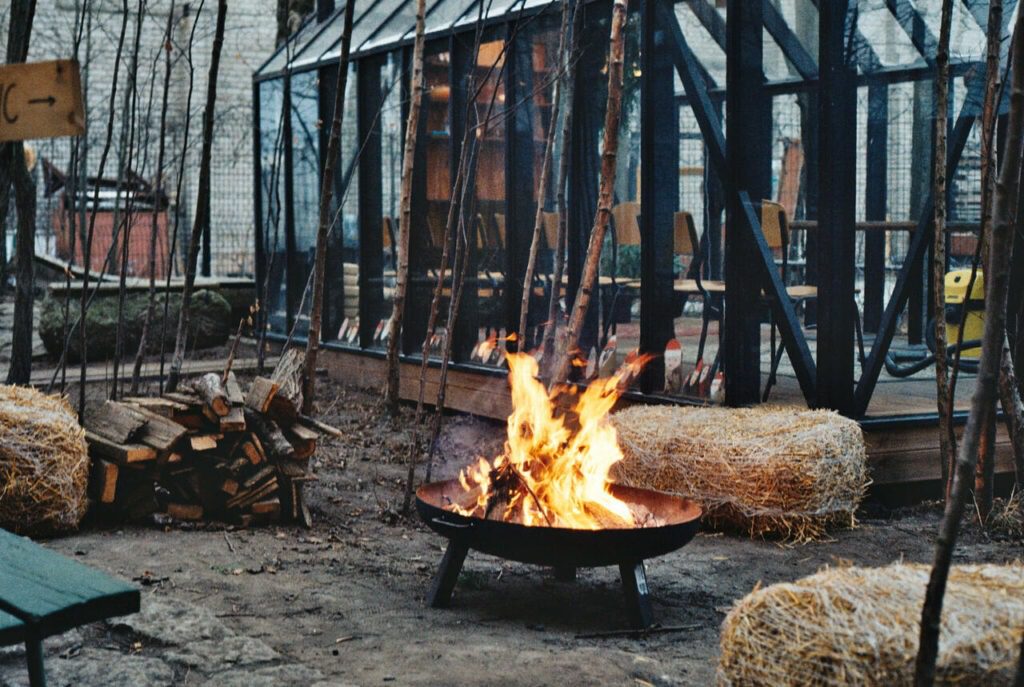 Tops – This Soviet retro style hipster bar is located in the trendiest neighbourhood in Tallinn, Kalamaja. Located in one of the wooden buildings famous to Kalamaja district, this bar is popular among the locals. The place has old furniture, books and art on the walls, and the menu consists of cold and hot drinks and even some basic food. Sometimes there's live music and other times records are played. A great place to meet locals. 
Sveta – Located in Telliskivi Creative Hub, this is another great bohemian bar popular amongst locals and alternative crowds. Different events take place in this charismatic bar/club filled with colour, potted plants, eclectic furniture and even a small corner of vintage clothes you can buy. If the weather is warmer there's also a terrace where to sit and hang out. 
Botik – To get to this cosy garden-bar in Kopli is already an adventure on its own. Located in a former rubber factory, Põhjala Factory, which is now turned into a cultural and community centre. There are quite a few restaurants, cafes and design and art studios in the same factory building but besides that, there's nothing else around in the formerly not very prestigious neighbourhood. That being said, we still believe it's worth going there, especially if there are some special event taking place or even just to get off the beaten path and explore Tallinn in more depth. Botik has a wild secret garden, which is a nice place to relax and have a drink both in summer and winter. They offer drinks and food and different events from comedy and quiz nights to lectures-discussions-meetings and fun music events.
Tallinn best terraces with a view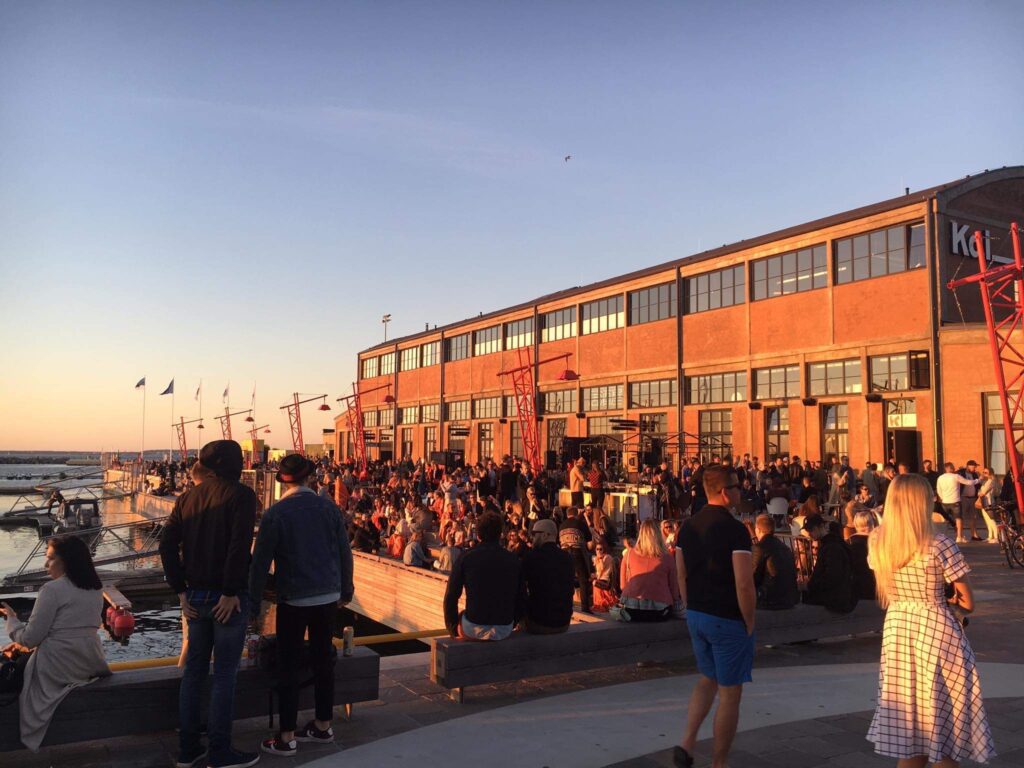 Fotografiska – A renowned photographic art centre with a great terrace on the rooftop. On lower floors there's a gift shop, cafe and of course different photo exhibitions. Up top there's a zero-waste restaurant and a bar. From the terrace you have an amazing view of the old town and surrounding areas. Perfect spot for an evening cocktail. 
Noblessner – One of the newer areas to go out for a drink and some food is Noblessner seafront quarter. Right next to Kalamaja bohemian district and Seaplane Harbour maritime museum, this up and coming district is the place to be. You can find Kai Art Centre, Proto Invention Factory, design studios, iglupark and of course different bars and cafes from there. A perfect place to sip a drink, watch the passing ships and enjoy a beautiful sunset.
Cafe Komeet – A nice terrace on top of a shopping mall, right on the edge of the old town. It's mostly known for its desserts but they also have a full menu to choose from. During summer they open a terrace a floor up with great views. Definitely not the cheapest place but still a nice place to relax, sip a cocktail, talk to your friends and listen to some music.
The otherwise weird and wonderful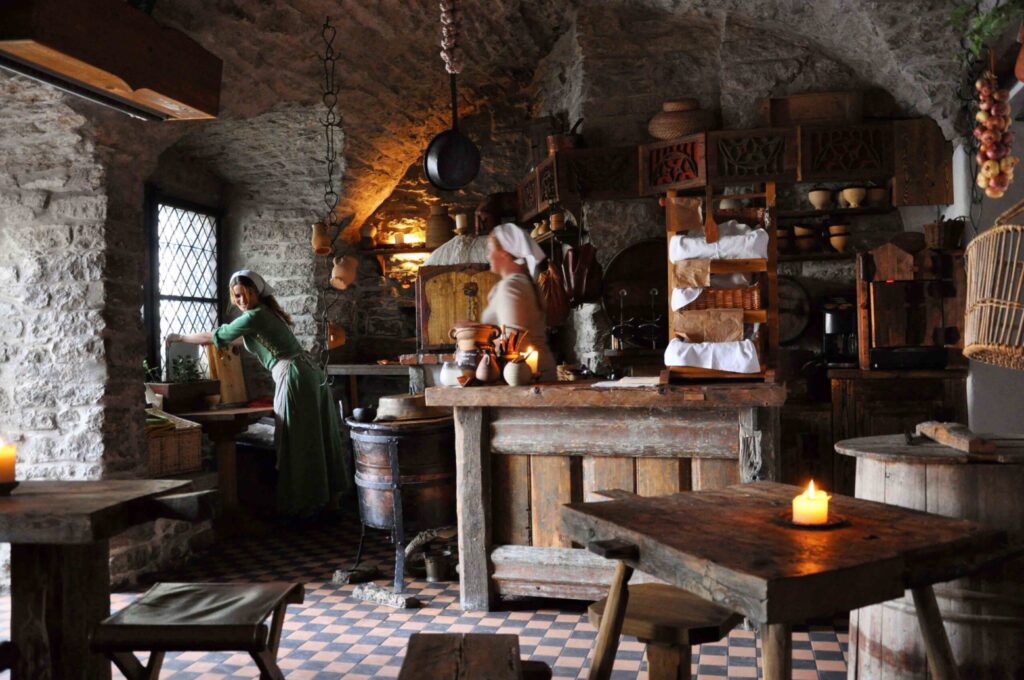 III Draakon – This medieval tavern situated right on the town square, inside the Town Hall building, is a great place to escape hot summer days. Offering a few simple meals such as elk soup, beef ribs, different pastries and a limitless amount of pickles. You have to fish for the pickles yourself from a big barrel which is already an experience on its own. To wash this all down, different drinks are all served from medieval mugs. What makes the place especially special are the tavern ladies who work there. They put on a proper show and treat you like they would in the medieval times, so don't be scared or offended if they first sound a bit rude. They are actually very friendly as long as you obey the rules (which there are plenty of).
Manna La Roosa – This quirky place on the edge of the old town is a great place for a drink. The place is situated in an old wooden pharmacy. In the same building you can find a great Thai restaurant, Tai Boh, equally quirky in design. The design of the place is what makes it special. Filled with different design elements, artworks and antique furniture which apparently is all for sale as well. They have a nice terrace as well and it gets quite busy during evenings. 
Valli Baar –  Definitely one of a kind bar. This bar is nothing special but it's legendary nonetheless. You can meet locals from all forms of life there and its main clientele has come there for ages. It's known for its speciality drink Millimallikas, which actually tastes terrible but again is legendary. The bar basically consists of a counter right in the middle of the room, surrounded by chairs. The younger local crowd usually goes there just to say that they have been there but this is really not a place you'd go for a nice relaxing night out.