Visiting capital cities is always interesting and you can find many restaurants, museums and different activities to do and see there but each country has so much more to offer than just the biggest city. All Baltic countries are relatively small and so are their capital cities. Compared to bigger countries, these cities can sometimes feel like visiting a medium or even small sized town. Due to their small size it's easy to take day trips to surrounding areas to immerse more in the local culture and get off the beaten path. Visiting smaller cities, islands and national parks should be on your list of things to do when you come to the Baltics. 
Best day trips from Tallinn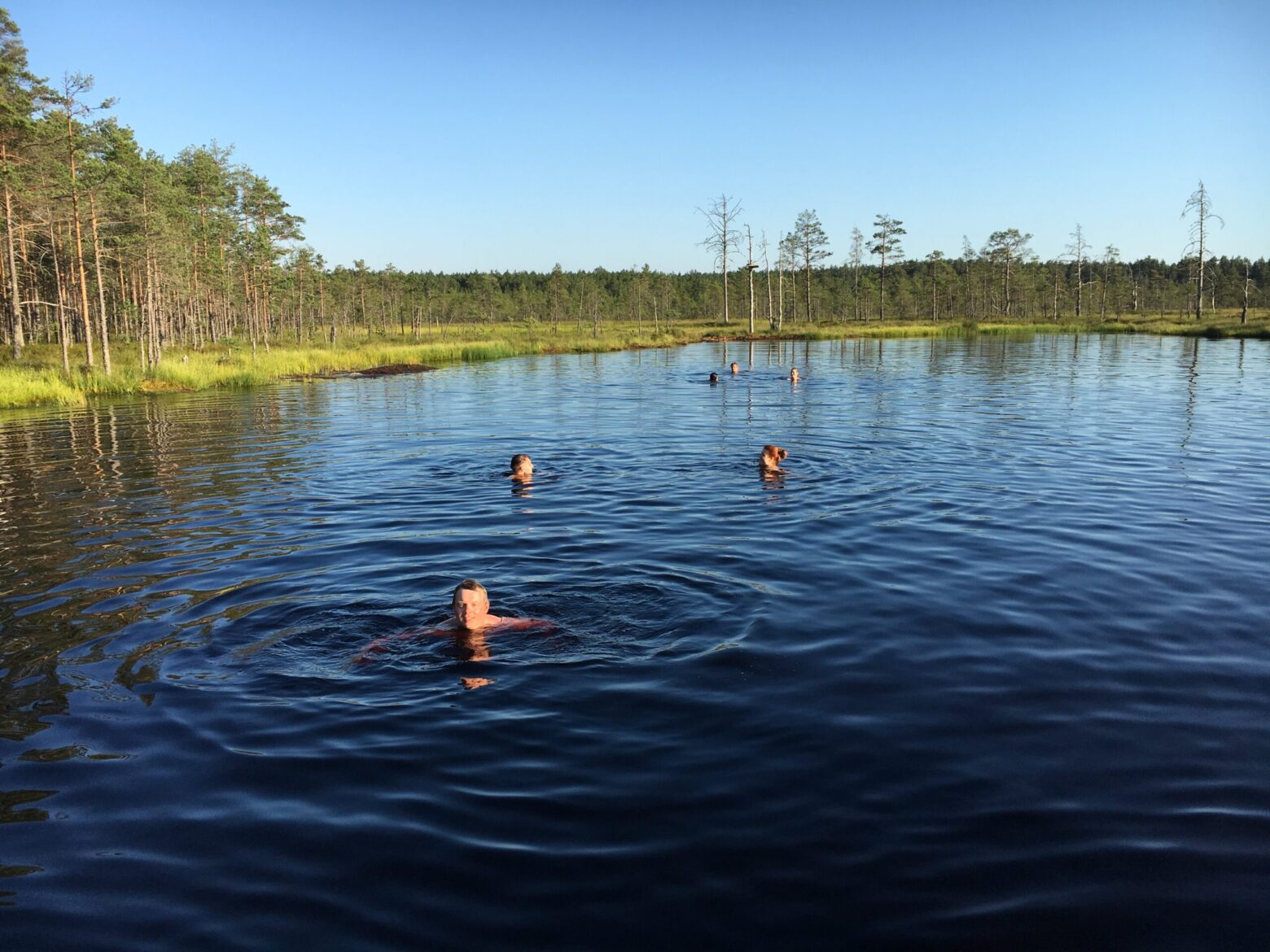 Lahemaa National Park
Located on the northern coast, Lahemaa National Park is the oldest and biggest national parks in Estonia, offering multiple activities to do and sights to see. You can find charming fishing villages, sandy beaches, picturesque bogs, historic manor houses and so much more in this national park. In 2020, Lahemaa was included in the top 100 sustainable destinations in the world. This is a must see place for everyone interested in natural beauty and historic sights. Due to its proximity to Tallinn, it's also a perfect day trip option.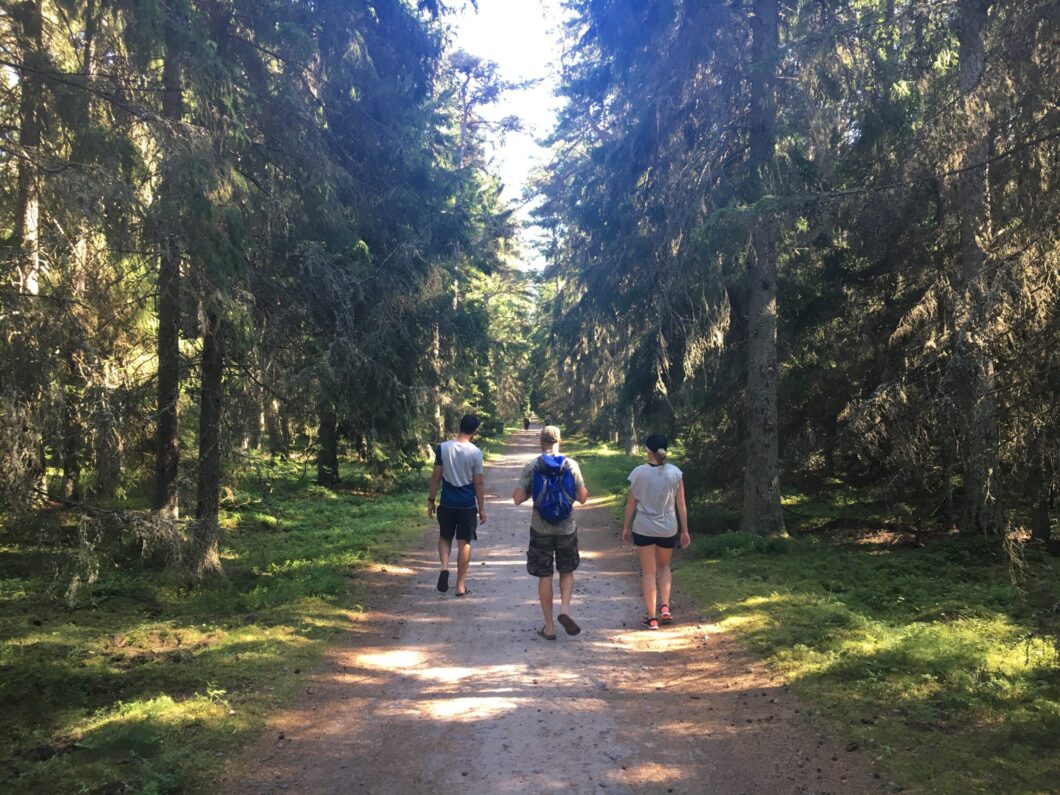 Islands off the Northern Coast of Tallinn
There are thousands of islands and islets in Estonia and quite a lot of them are located a day trip away from Tallinn. Islands are a popular getaway for some hiking, cycling and sightseeing. You can find old churches, soviet military buildings and of course pristine natural wonders for some relaxing time on these islands off the northern coast. The three main islands, near Tallinn, that are easy to visit are Naissaar, Aegna and Prangli. In summer there are regular departures to Naissaar and Aegna and year-round service to Prangli, which is also the only North Estonian island permanently inhabited. Ferry tickets sell out fast, so book ahead!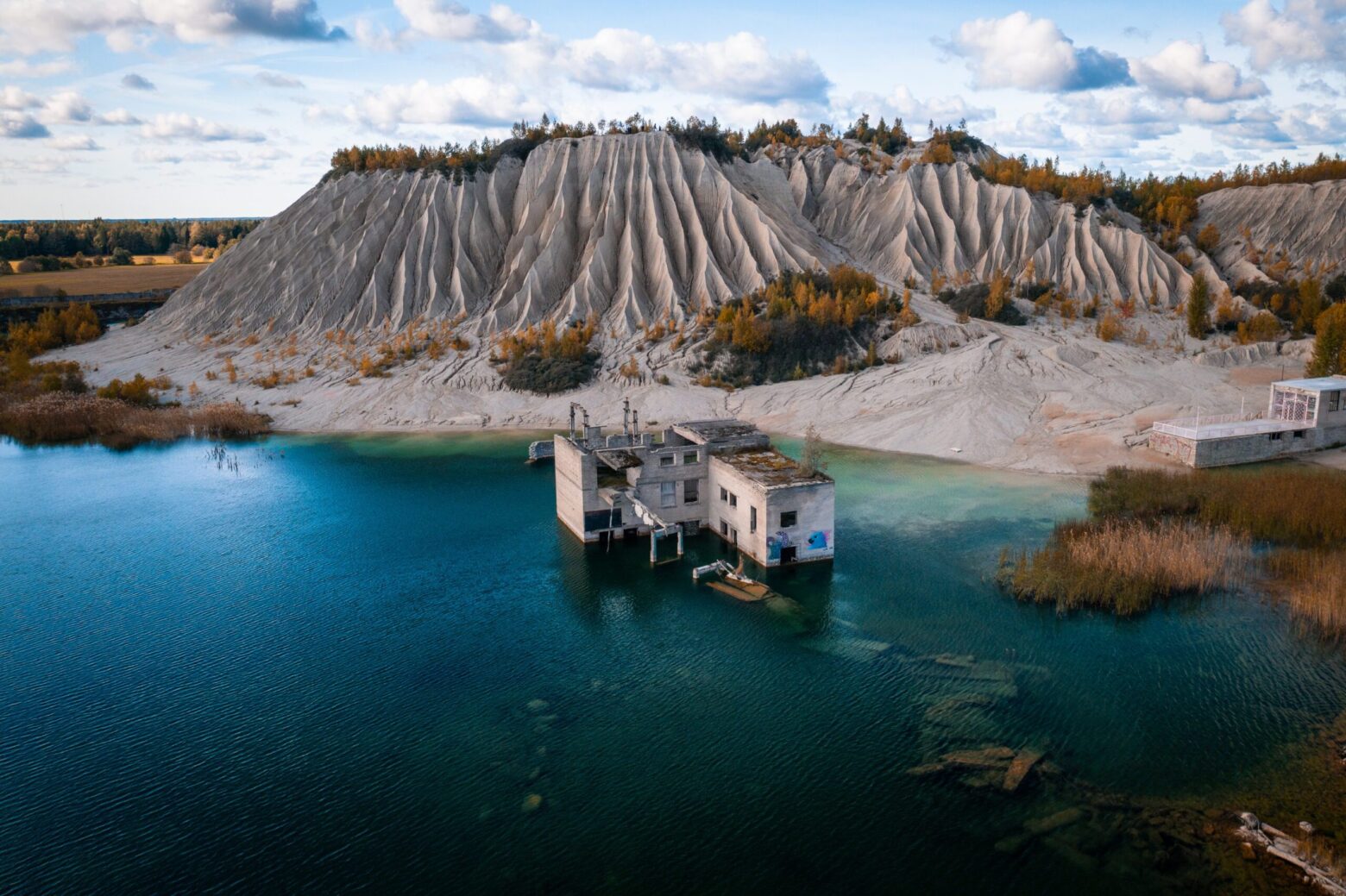 Haapsalu and Western Estonia
Charming spa resort town Haapsalu, on the western side of Estonia, is a popular destination amongst locals. Narrow streets, charming restaurants and cafes, historic wooden houses and romantic seaside promenade are all characteristic to Haapsalu. One of the main attractions of Haapsalu is the medieval castle ruins which now houses a museum on medieval history. All train fans should head to the old wood train station with many cool historic trains on display. If you have more time and want to do some sightseeing along the way, it's worth stopping at the Rummu Prison quarry. One of the most photographed places in Estonia, where half submerged buildings are visible in crystal clear light blue water. If you'd like to see the remains of Soviet military infrastructure, head to Paldiski. For nature lovers, a visit to one of the most romantic waterfalls in Estonia, Keila-Joa or Matsalu National Park is a must.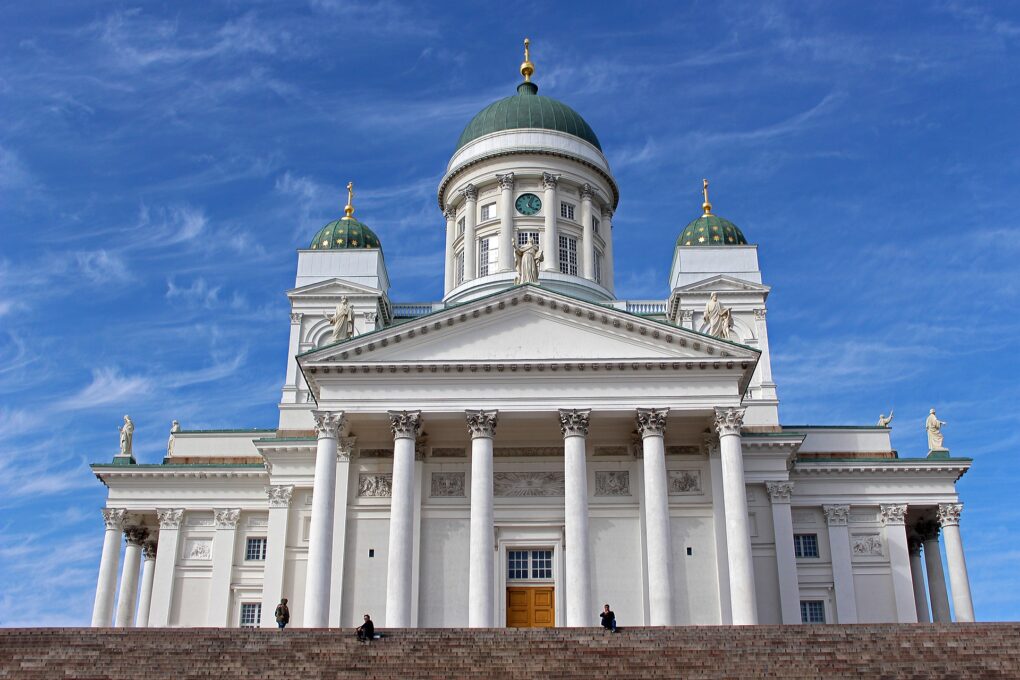 Helsinki, Finland
Why not consider a day trip to a totally different country. Just a 2-hour ferry ride away, Finland and its capital city Helsinki, awaits. Helsinki is a city overflowing with good food, great design, interesting museums and unique architecture. Besides exploring the sites of this modern city, we also suggest taking a ferry to Suomenlinna Fortress, after some tasty lunch at the central market. There are multiple departures with different ferry companies to Helsinki each day. Leave early in the morning so you have enough time to see everything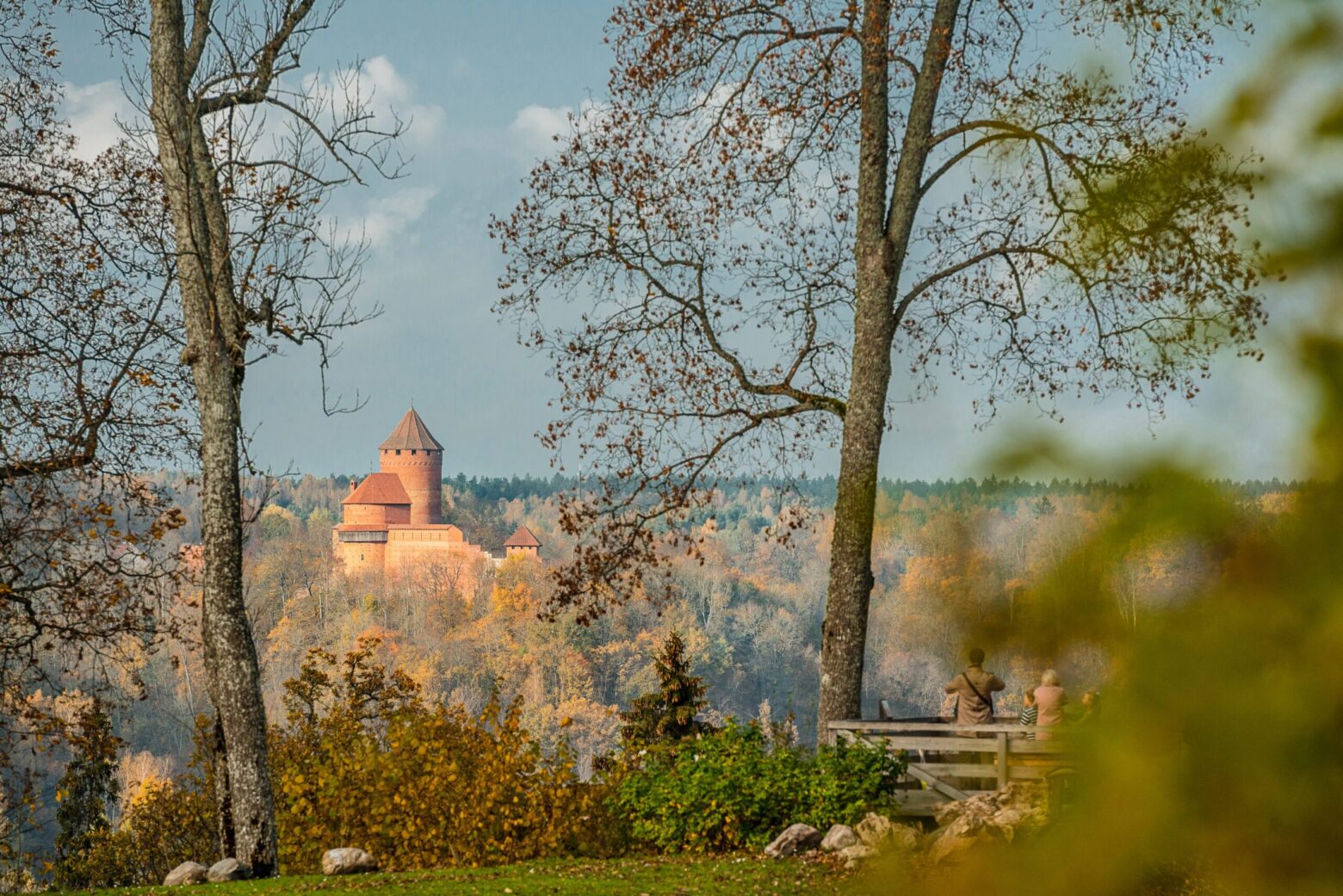 A trip to Gauja National Park should be on everyone's list who is planning to travel to Riga and Latvia. Just an hour from Riga, the park is an ideal getaway for some downtime. Perfect for nature lovers and anyone interested in cultural and historic sights. Plenty of hiking, boating and biking options can be found in the park. A visit to Cesis and Turaida castles are a must if you're interested in medieval atmosphere and history. Different small producers and quaint villages are all waiting to be explored. For amazing views take a cable car ride over Gauja River and for the adventurers, visiting the famous bob-sleigh track and trying your hand in bob-sleighing (open on weekends) is a must.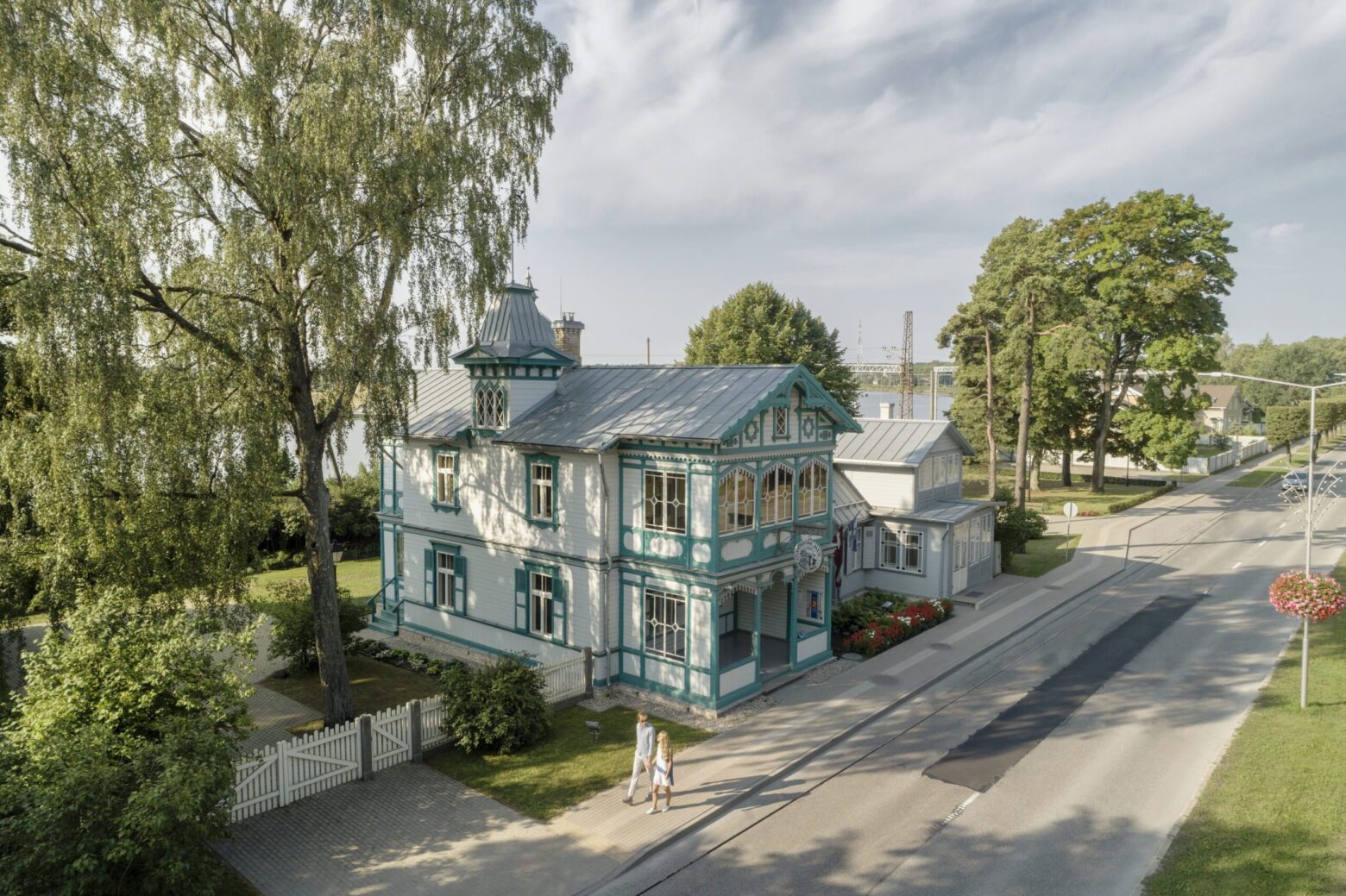 Jurmala Beach Resort Town
Easily reached from Riga, this beach resort town is popular amongst locals and foreigners alike. Well connected by trains and buses, and even by bike paths, it's easy to go there for a day trip. Although Jurmala is mostly known for its beach, there are plenty of other things to do around Jurmala. Jurmala Open-Air Museum is worth a visit, to learn about the fishermen's work and life. Another must see is The Great Ķemeri Bog where you can walk along the boardwalks and admire this pristine nature.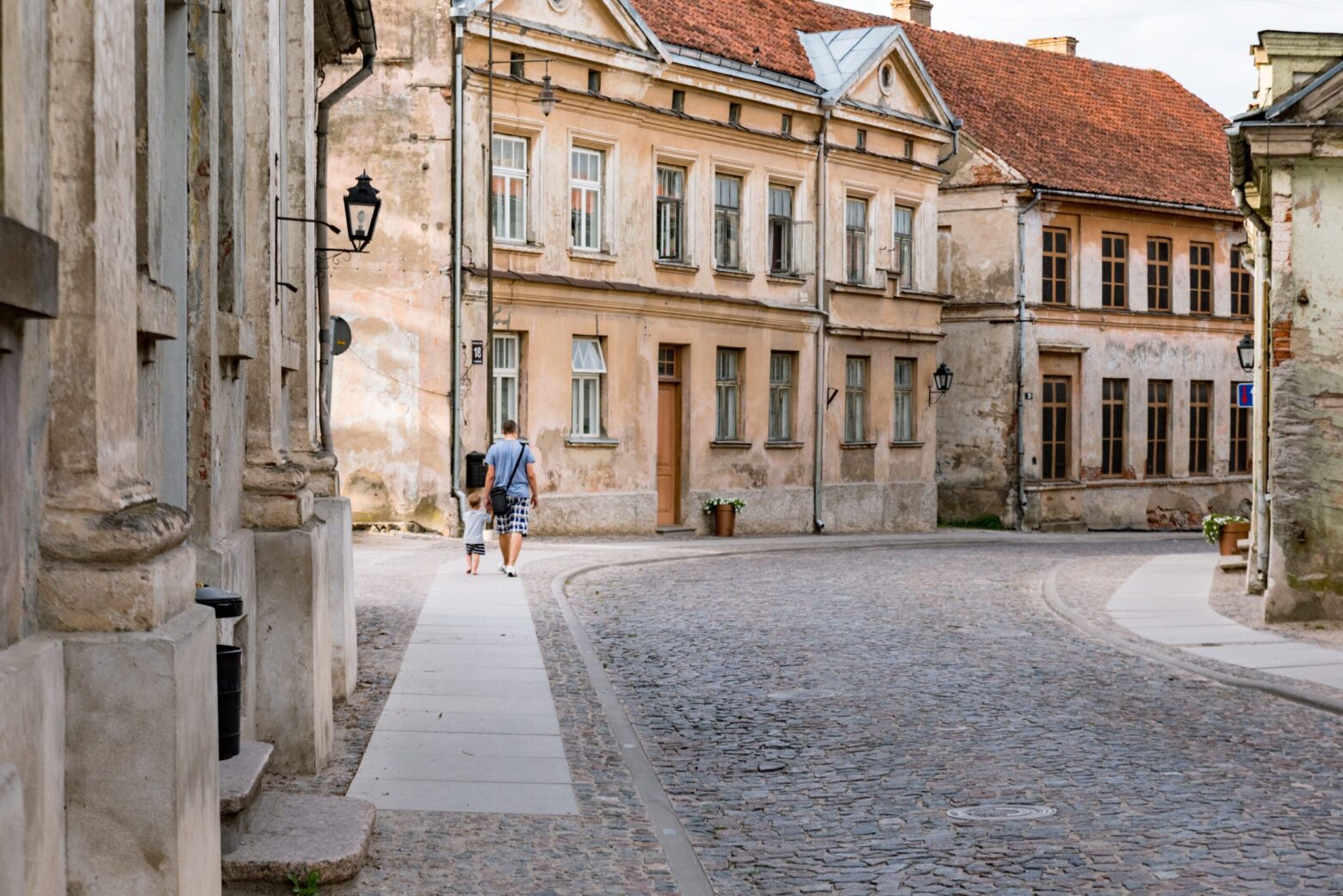 Charming Kuldiga
Much loved town amongst locals, Kuldiga is really starting to blossom. This charming town is still considered off the beaten path destination for foreigners so get there before it gets overcrowded. Romantic old town streets, Europe's widest waterfall, charming cafes and restaurants, all await you in Kuldiga. Because Kuldiga is a bit further away from Riga and there are plenty of other sites worth stopping by on your way there, it's suggested to stay there overnight.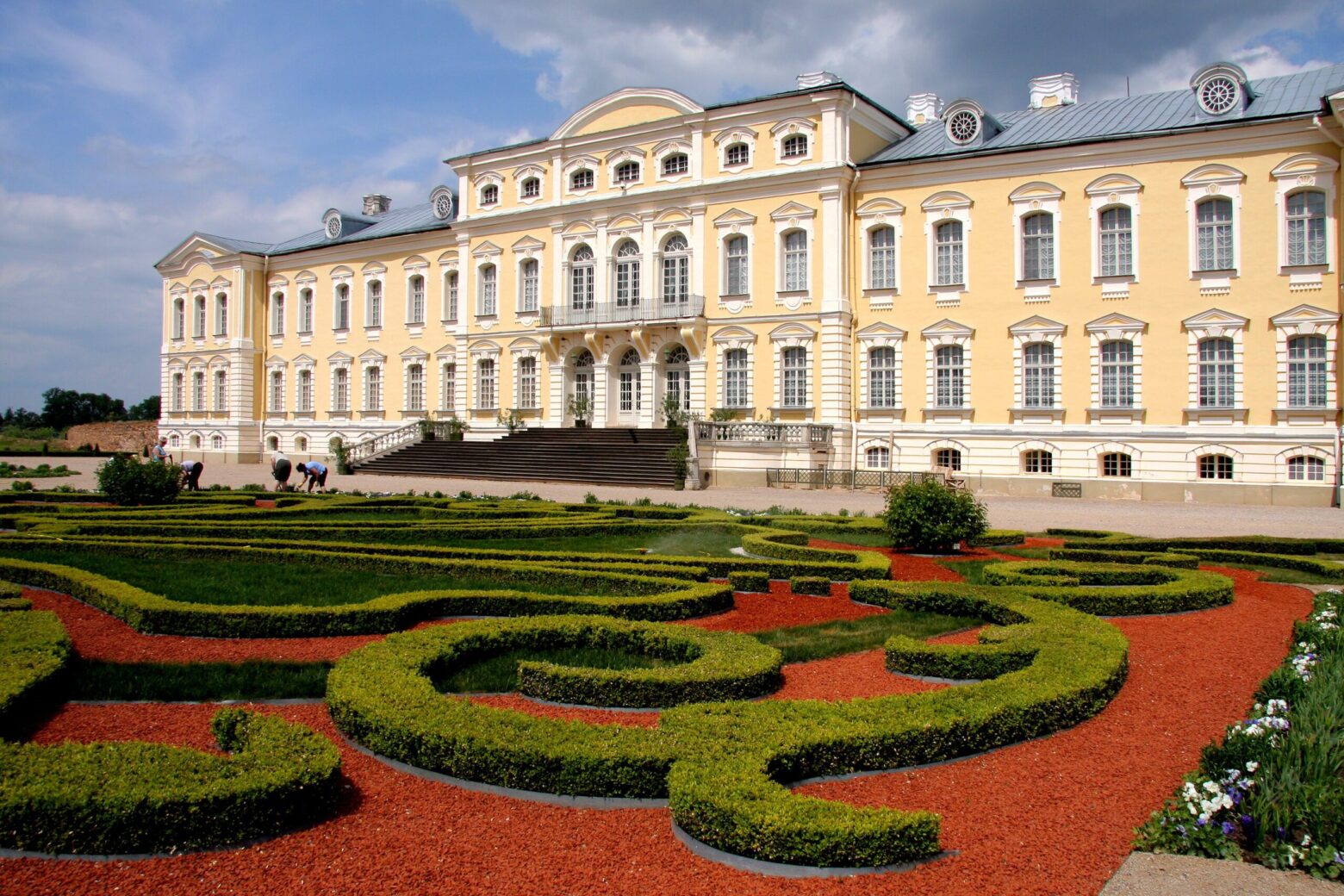 The magnificent palace was built as a grand residence for the Duke of Courland and is one of Latvia's most outstanding monuments of Baroque and Rococo art. Nowadays the palace and the gardens are a museum and one of the major tourist destinations in Latvia. The castle is divided into the East Wing, which was devoted to formal occasions, while the West Wing was the private royal residence. The Royal Gardens, inspired by the gardens at Versailles, were also used for public affairs. Rundale is located about an hour's drive from Riga, making it a perfect half day trip.
Best day trips from Vilnius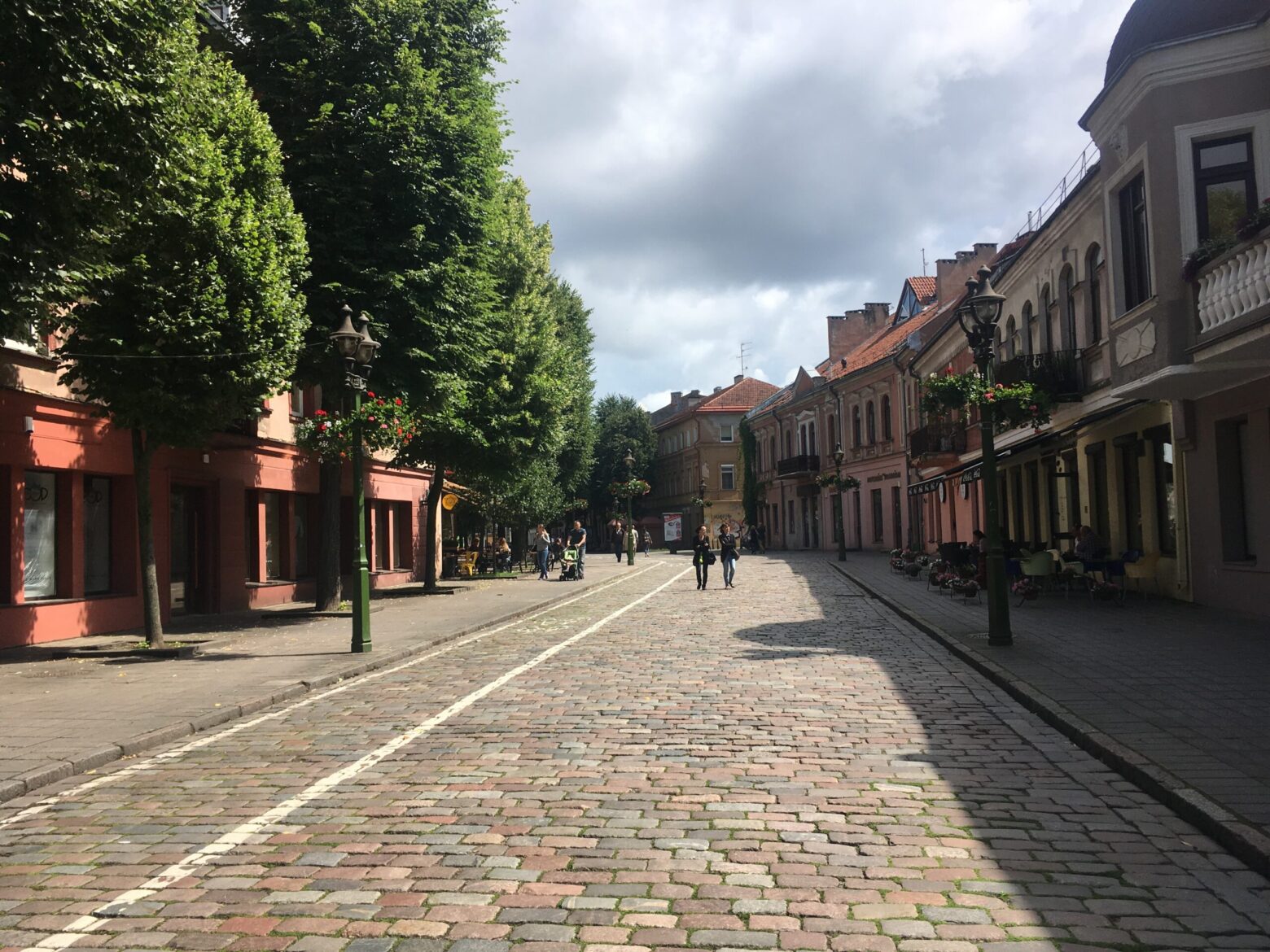 Kaunas City and Surroundings
The country's second largest city and a former temporary capital, Kaunas is a city that has unique museums, fascinating architecture and excellent street art that adorns many of the city's walls. History really comes alive here, with monuments and museums scattered throughout the town. Visit the Old Town and the City Hall with its 53-meter-tall tower and the surrounding square; Kaunas Castle which is a beautiful ruin of the 13th-century castle; the Cathedral of St. Peter and Paul and Devil's Museum which is one-of-a-kind museum that holds a collection of more than 2,000 depictions of the devil from all over the world. After some sightseeing, walk along the main shopping avenue, Laisves al., which is a lovely pedestrian street lined with shops, cafés, and restaurants. A bit outside the city centre you can find the largest monastery and church complex in Lithuania, Pazaislis Monastery, which contains incredible frescoes by the Italian painter Michelangelo Palloni. And not to be missed The Ninth Fort, a chilling memorial and museum, housed in one of the defensive fortifications of the Kaunas Fortress. During WWII, the Ninth Fort was the site of mass murder, where approximately 50,000 Lithuanians and Jewish people were killed. Nowadays the museum introduces visitors to the fortress architecture, armament and gear, and tells about the painful stages that the fort has witnessed. With just a bit over an hour's drive from Vilnius, Kaunas is a perfect day trip option from Vilnius. Alternatively if you have more time in the country, it definitely deserves a night or two.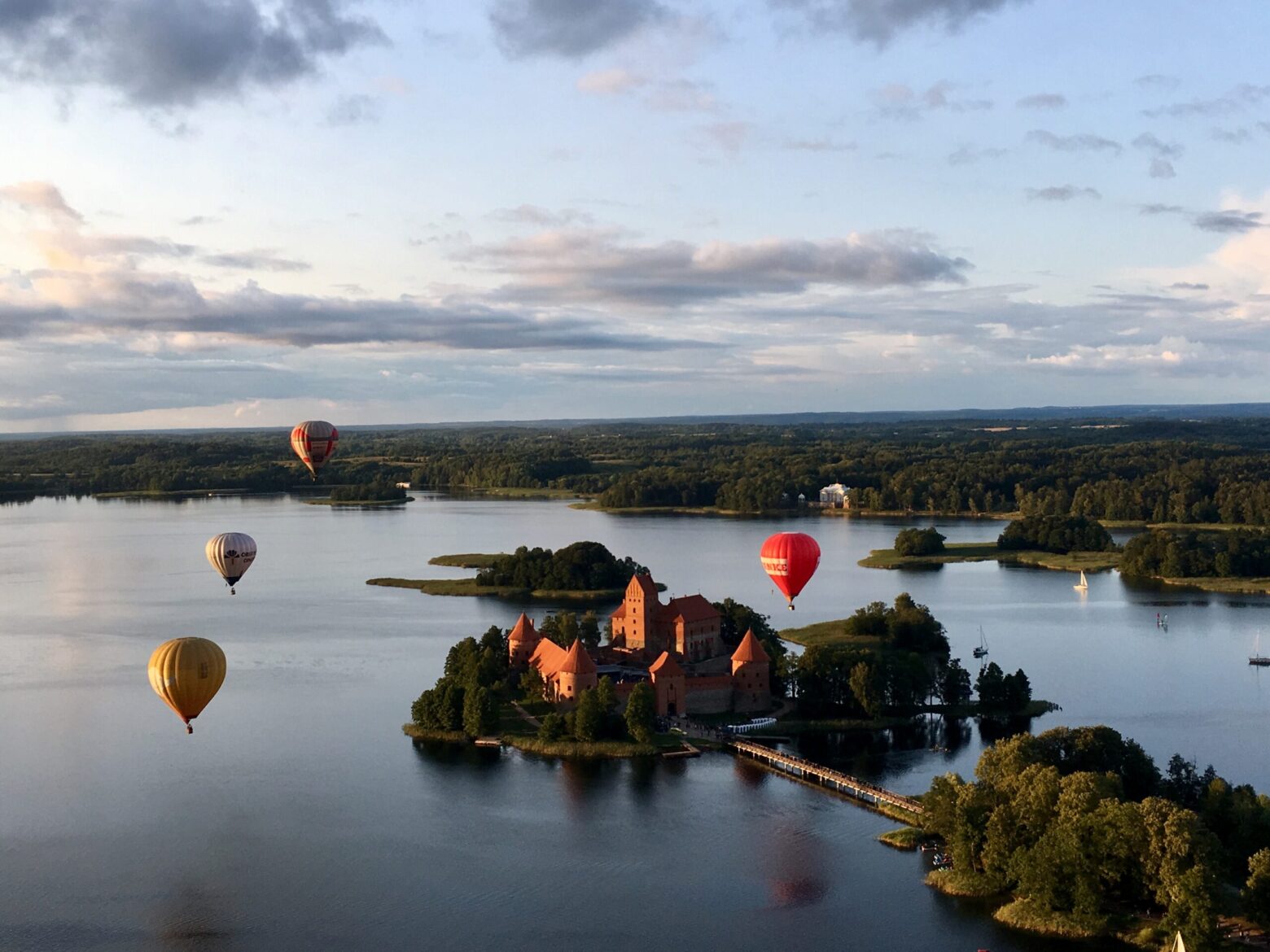 A day trip to Trakai should be on everyone's list who is planning to travel to Vilnius and Lithuania. Located less than an hour's drive from Vilnius, this is an easy and fun day trip to take. It's your chance to leave the city's hustle and bustle behind and explore more of Lithuania. Visit Trakai to see the quaint houses and the beautiful Lithuanian countryside. Take a long walk around the lake and visit the castle located on an island, in the middle of a lake. It's possible to visit the museum inside Trakai Castle but our suggestion is to admire the castle from the lake shore or take a scenic balloon flight or boat trip around the castle instead. While in Trakai, you must try the famous Kibinai pasties, particularly popular with the Karaim ethnic minority. You can read more about the Kibinai pie and other traditional foods from our 10 traditional foods you must try when visiting the Baltic States blog.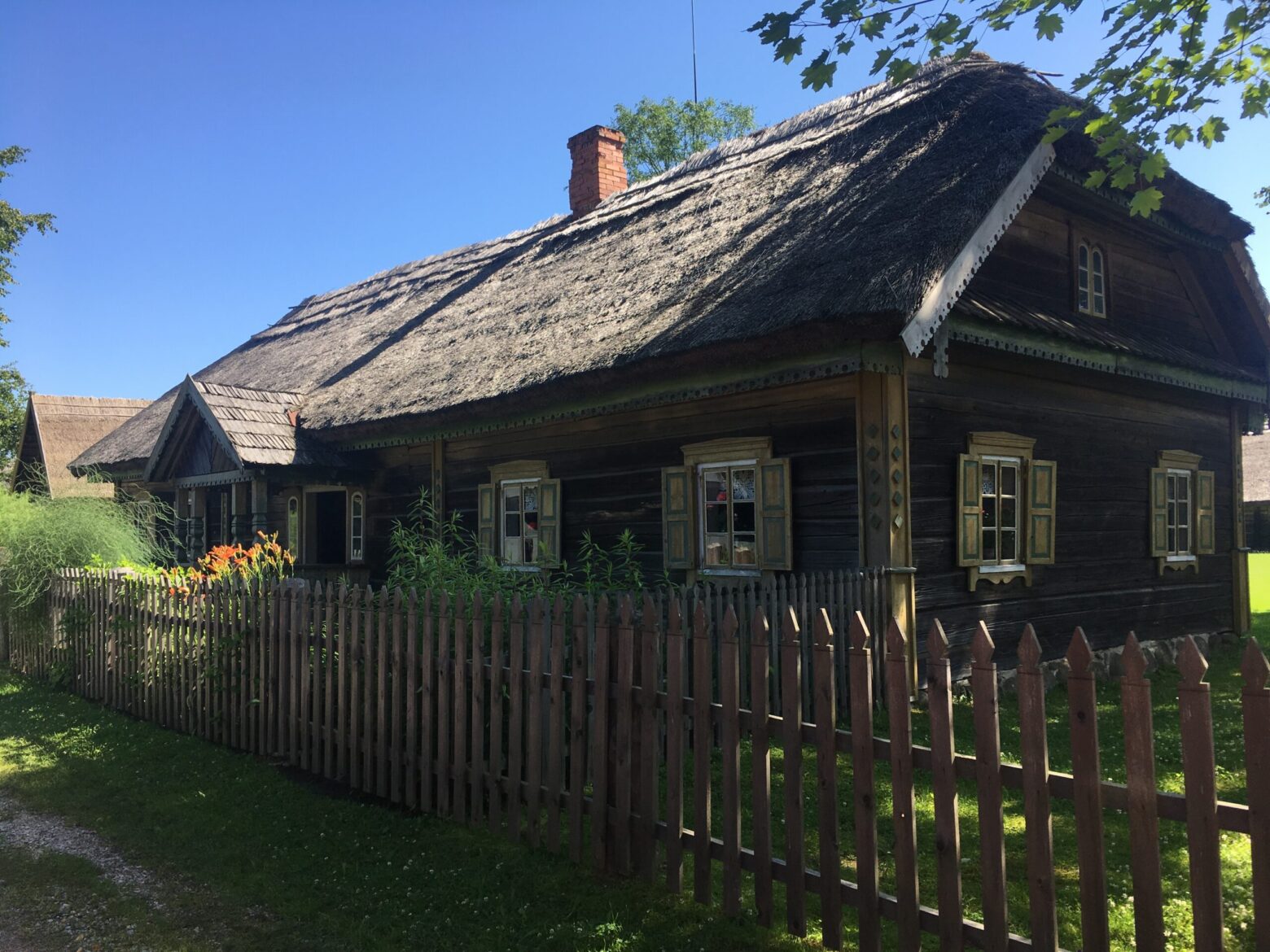 One of the largest ethnographic open-air museums in Europe, spreading over 195 ha, this is a must visit place for anyone interested in domestic life, work and traditions of Lithuanian peasants and city dwellers. The houses, representing different regions, stand in their natural environment, surrounded by gardens and fields planted and worked in traditional fashion. The interiors are restored to the respective period, with kitchen implements, tools and basic furniture. The centerpiece of the museum is a town where you can see all the prerequisite town elements: a stone paved market square, church, inn and houses of different craftsmen and traders, such as pottery, weaving, amber and wood crafting. In summer, most of the buildings are open for visitors and you can see period tools and crafts inside. Visit Rumšiškės during some traditional festivals which are celebrated in a traditional way.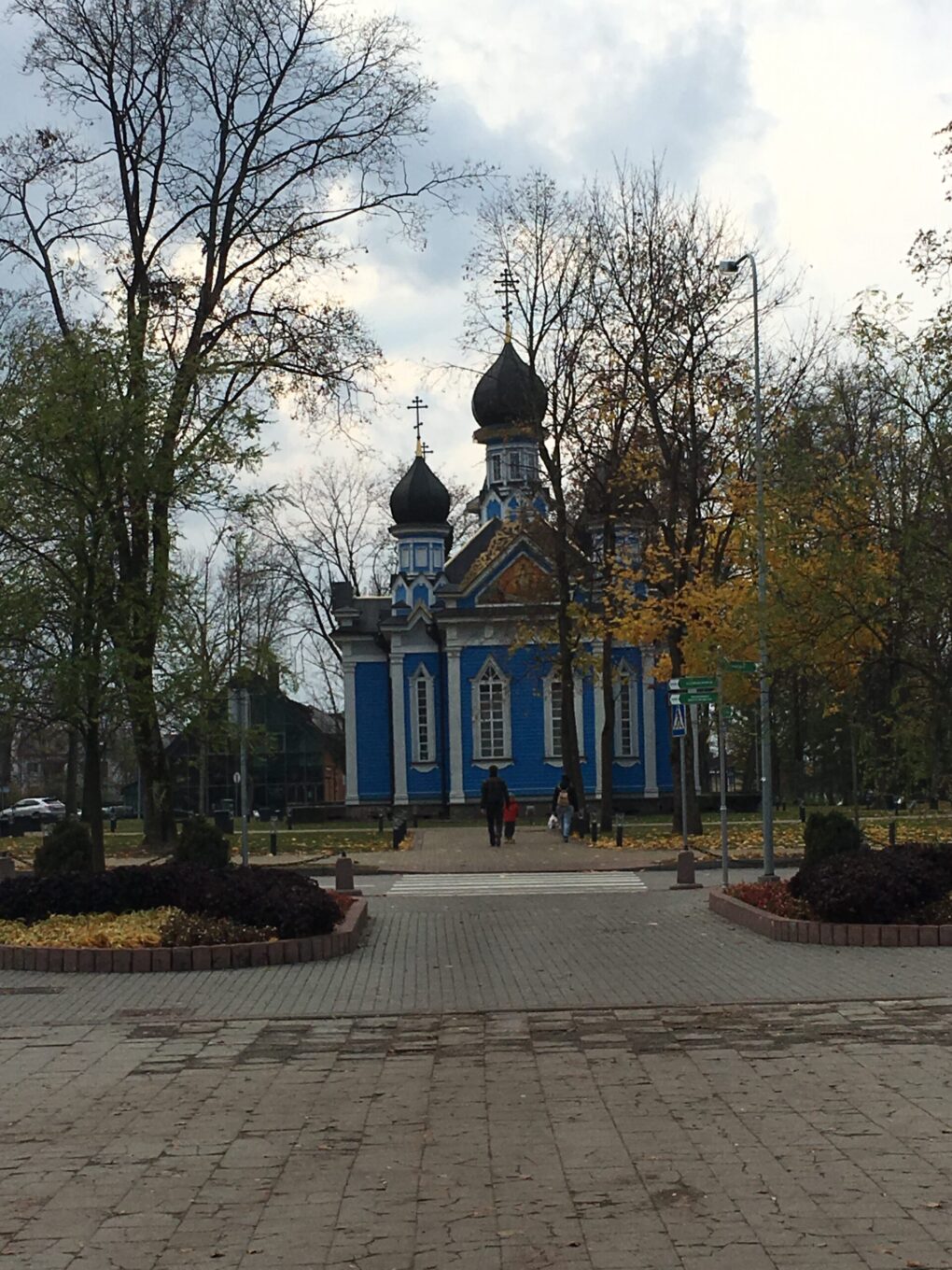 This beloved spa resort town, known for its natural mineral water sources, is located in southern Lithuania, close to the borders of Belarus and Poland. The town is perfect for some relaxation and is full of nature, with many trees, flower gardens, parks, several lakes and two rivers within its limits. To recharge your batteries there are plenty of spas to choose from - ranging from inexpensive old Soviet ones to the more modern ones. You can also find an indoor water theme park and alpine skiing center there if you're interested in more active vacation. Even if you don't fancy doing any skiing, take the cable car up top for amazing views of the surrounding scenery.
To learn more about what to do and see in the Baltic States check out our Baltic destination information page or email us at info@monmontravel.com to discuss details of your personalised tour.