Hunting the northern lights is a true adventure and Rovaniemi is a great base for it. Because Rovaniemi is located right on the Arctic Circle, it's a good place for an aurora tour. You can book a variety of different northern lights tours to do from simple photography tours to tours on snowshoes and snowmobiles or hunting them during a reindeer safari.
What are the Northern Lights?
The northern lights, also called the aurora borealis, are magical dancing waves of light that have captivated people for a long time. They can be seen in the northern hemisphere and are most potent above the Arctic Circle (60-degree latitude), like in Rovaniemi. Simply put they are an interaction of the solar wind and the Earth's magnetic field. The most common colour is green but if you're lucky you can also see blue, pink, and even red.
When is the Best Time to See the Northern Lights?
The northern lights hunting season in Finnish Lapland is from mid-August until early April and they are the most active at the beginning and end of the season. The spring and autumn equinoxes (around 20th March and 22nd September, respectively) are especially favourable.
December through January can be a beautiful time to see the lights with everything covered in snow and many winter activities to do but during that time the clouds bring snow, which means less clear nights for aurora spotting. February and March are great because everything is still covered in snow that fell down during the previous months but the skies tend to be clearer so your chances of seeing the lights are higher. Besides that the prices are cheaper compared to Christmas time and there are less crowds as well.
And although during the autumn equinox, the aurora activity is high, the days are longer, meaning there are fewer hours of darkness, which again means less chances of seeing the northern lights. But if you want to avoid the crowds and hefty prices, this is an excellent time to visit Rovaniemi.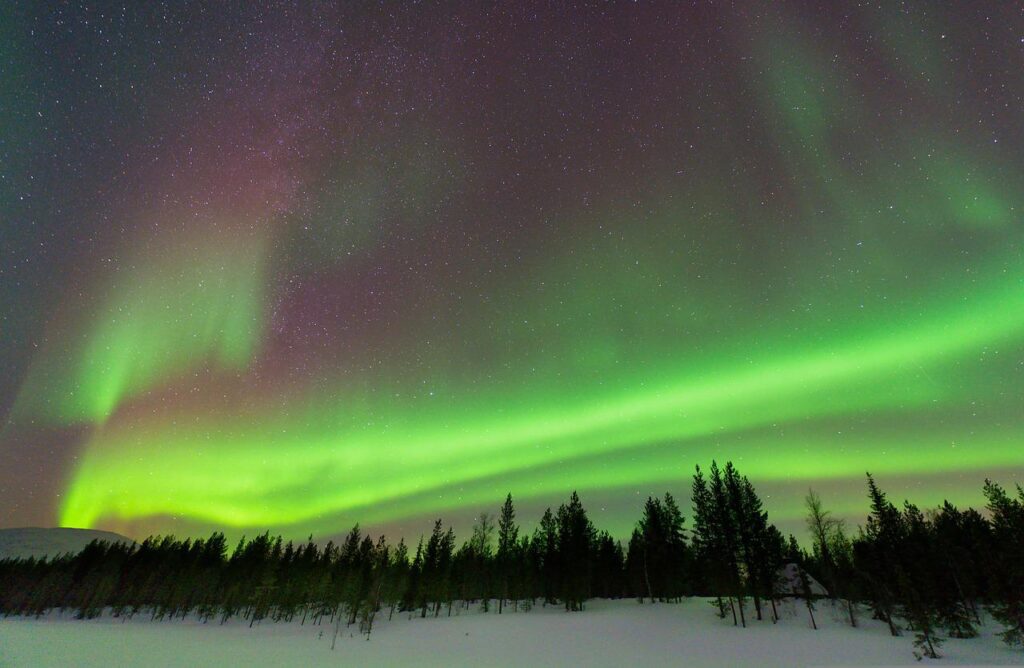 Why Should You Hunt for the Northern Lights in Rovaniemi?
Choose a destination that offers other activities for you to do as well. Don't only rely on travelling to a destination to just see the northern lights. As the aurora is very unpredictable you might end up being disappointed if you travelled somewhere just to see the northern lights and nothing else.
That's why we think Rovaniemi is a perfect place for northern lights touring. Besides the location being great, there are also plenty of other activities for you to do, in case the weather is bad and you won't be able to see the lights.
Booking our Rovaniemi Northern Lights Tour gives you a good chance to hunt for the northern lights for multiple days and also do different activities while searching for them. So if for some reason you can't see the lights, at least you can do other interesting activities. Of course our guides do their best to take you to the spots where the aurora viewing is the highest and giving you 3 different evenings to hunt them, puts your chances up there. If the conditions are not promising, it may also be possible to reschedule to another night.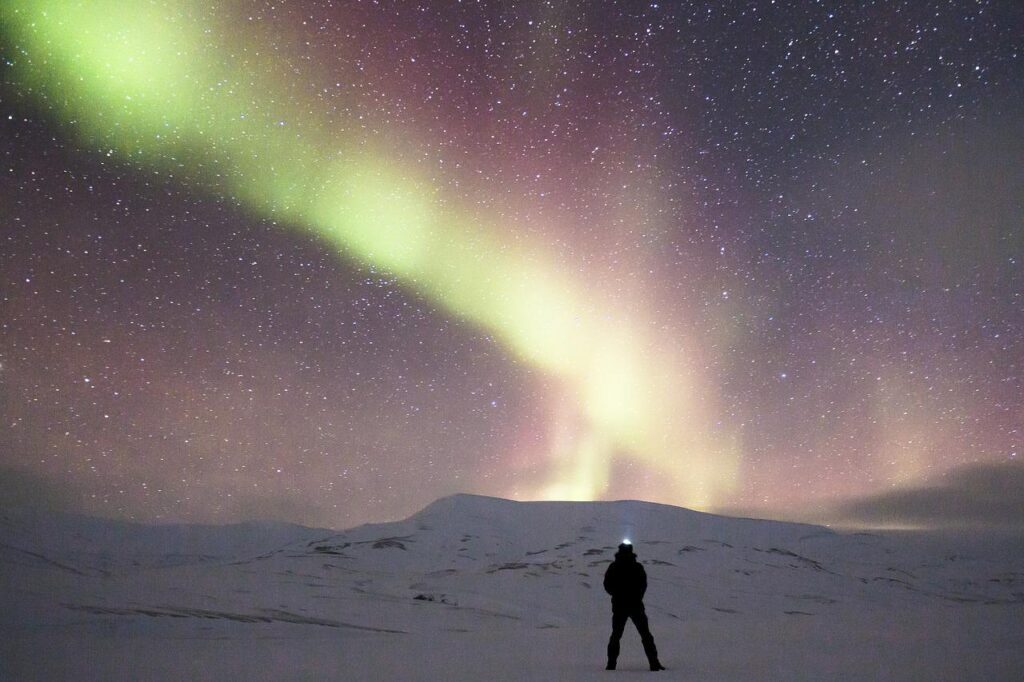 Why Should You Book a Northern Lights Tour?
Of course it's possible to hunt for the lights independently but your chances of actually seeing them are higher with a northern lights tour, unless you're a professional hunter of course. With an aurora tour you can just relax and let the professionals take care of you. They have been doing this for years and know which apps to use to analyse the latest weather maps, forecasts and charts.
Besides that, having to drive yourself and especially if you're in a foreign country and you're not used to driving in dark narrow off the beaten path roads, it might be safer to let the locals do it. Someone who knows the roads and driving conditions well.
Usually the northern lights are best seen through a good camera lens and that is the reason why our guides have professional cameras with them on the Northern Lights Photography Tour. And of course, these photos could end up being one of the best souvenirs from your trip. All pictures that your guide takes during the tour will be sent to you by email in high quality!
Don't miss out on this once in a lifetime experience and book your Rovaniemi Northern Lights Tour with MonMon Travel. We suggest booking well in advance to guarantee hotel and tour availability.