Baltic Cruise: Helsinki, Tallinn & Stockholm
Baltic Cruise from Helsinki to Tallinn & Stockholm
The Baltic Cruise lets you travel around the Baltic Sea and visit three capital cities: Helsinki, Tallinn and Stockholm. Whether you're interested in history, architecture, culture, or natural scenery, this itinerary has something for everyone. 
This Baltic Cruise itinerary was created by a local expert to give you the best chance to see the capital cities of Finland, Estonia and Sweden.  It is ready to be customised to suit your budget, interests and tastes so you can make the most out of your trip on your own terms and departing whenever you choose.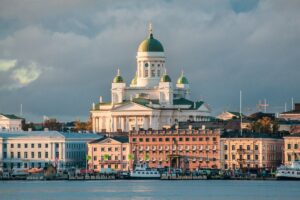 On your arrival at Helsinki airport a driver will wait for you in the arrivals hall holding a sign with your name on it and will drive you to your accommodation. The journey takes about 30 minutes.
If you arrive early, spend the rest of the day exploring the city on foot. Go window shopping in the Design District, filled with glassware, lighting, textiles, and innovative homewares, and satiate your hunger in one of many quality cafés and restaurants. Before the day ends, consider trying out one of the many traditional Finnish saunas—a perfect way to get over jet lag and guarantee a good night's sleep.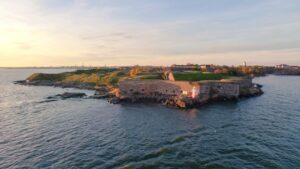 Combine a city tour of Helsinki with a ferry journey to Suomenlinna island on this half-day excursion. During the tour your guide will tell you interesting facts and stories about Finland while exploring the highlights of Helsinki such as Esplanade Park, Helsinki Cathedral and the Market Square. After exploring the main highlights of Helsinki city centre, you will hop a ferry to Suomenlinna. While there you can discover the military architecture, parks, churches, cafés, all dotted around the group of islands of Suomenlinna. After the tour you can stay in Suomenlinna to explore it even more independently or head back to the city with your guide. Duration of the tour is 5 hours.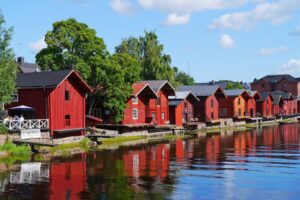 A day tour to Porvoo from Helsinki is a popular and enjoyable way to explore the charming and picturesque town, located approximately 50 kilometers east of Helsinki. In the morning your guide will pick you up from your hotel, and together you will take a public bus to Porvoo. Once there, your guide will show you around the old town, which is known for its colourful wooden houses and cobblestone streets. You'll have a chance to visit the famous Porvoo Cathedral, and other historical landmarks. There will also be time for shopping and dining in the town's many shops, cafes, and restaurants. Be sure to try the local delicacy, Runeberg cakes, which are named after Finland's national poet, Johan Ludvig Runeberg, and are a staple of Porvoo's culinary culture.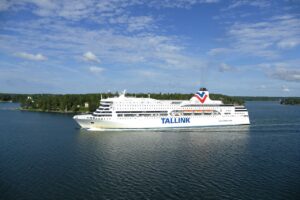 In the evening it's time to take a ferry to Tallinn. A driver will pick you up from your hotel and take you to the ferry port. A short and comfortable 2-2,5 hour ferry ride is all it takes for you to reach the capital of Estonia. Tallinn is a lively yet peaceful, photogenic and charming city full of wonderful sights and rich culture. A city that combines the modern world with ancient churches, medieval streetscapes and noble merchants' houses. The UNESCO listed Old Town is one of the best preserved Hanseatic town centres in the world.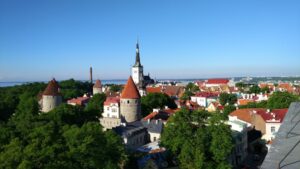 Enjoy a fun and history-packed walking tour of Tallinn Old Town with a knowledgeable local guide. You will cover all the most important sights of this medieval city from the bustling main streets to less known side alleys. Discover beautiful old churches, unique merchant houses, historic town hall, and imposing city defences. Hear the stories that bring the places to life with local legends and history. Let the guide know what interest you the most and the tour will be tailored to fit your needs. The duration of the tour is about 2 hours.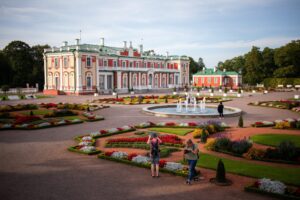 Free time: After your city tour head out of the old town and explore one of the surrounding neighbourhoods. Beautiful and tranquil Kadriorg park and palace, built more than 300 years ago on the orders of Russian Tsar Peter the Great.  Vibrant Telliskivi Creative City with numerous design shops, restaurants, and cultural institutions. Rotermann Quarter,  a former industrial centre turned into one of the city's most prominent oases of modern architecture or a newest addition to the city – Noblessner seafront quarter. A former submarine factory, now a modern urban space filled with galleries, design shops, a marina, and restaurants perfect for admiring the sunset.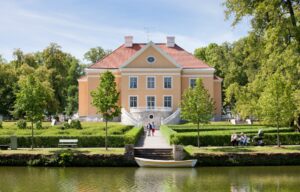 During your trip to Estonia, don't miss out on visiting the oldest and biggest National Parks in the country, Lahemaa.  During the Lahemaa National Park tour you will get to visit charming fishing villages, sandy beaches, picturesque bogs, historic manor houses and so much more. Learn about the history of Estonia and its people by visiting different places with an experienced guide. There are many great lunch spots in the park but the exact place is subject to availability and the meal is not included in the price. The duration of the tour is about 8 hours.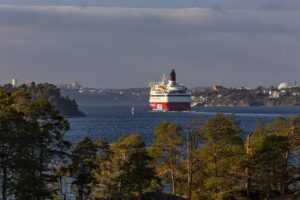 After your tour to Lahemaa you will pick up your bags from the hotel and a driver will take you to the ferry port for your departing ferry to Stockholm. The ferry departs Tallinn at 6pm and arrives in Stockholm at 10:30am the next morning. Spend an eventful evening on board and wake up happy and ready to explore Stockholm the next morning. There are different overnight cabins to choose from and plenty of places to eat, shop and spend your time on the ship.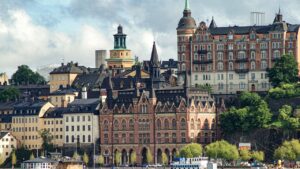 After you arrive in Stockholm and check into your hotel, it's time for a city tour with a knowledgeable local guide. This 3-hour tour is perfect start for your Stockholm visit. Get orientated in a new city and gain tips from your local guide to make the most of your time in Stockholm. Your guide will show you how to navigate the city like a local and get to know Stockholm's personality, its landmarks and hidden gems. Your guide will show you his/her favourite spots in the city such as restaurants, hangouts and best spot to have fika.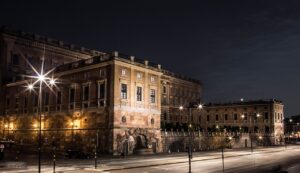 Free time: In the afternoon visit The Royal Palace on your own. The Royal Palace is the official residence of His Majesty the King of Sweden and there are over 600 rooms there. It's possible to visit the palace and you can find quite a few museums there. Make sure not to miss the parade of soldiers and the daily changing of the guard. There are guides in the Palace as well if you prefer to do a guided tour. The tour lasts for 45 minutes and needs to be booked separately to the entrance ticket. 
Time to say goodbye and end your Baltic Cruise of Helsinki, Tallinn & Stockholm. Your driver will pick you up from your hotel and take you to the airport for your departing flight. 
Safe flight! 
Accommodation

Transfers
Ferry tickets
Breakfast each morning at your hotel, plus any meals indicated in the itinerary
English Speaking local guides
Helsinki & Suomenlinna Tour
Porvoo Day Tour
Tallinn Old Town Walking Tour
Lahemaa National Park Tour
Stockholm City Tour
Highly personalised itinerary planning
24/7 support from local staff
International flights

Tips for services and experiences

Visas

Personal charges such as laundry, phone calls, SIM cards or room service

Additional sightseeing, activities and experiences outside of your itinerary

Meals (other than breakfast if included in room rate and other meals listed as included in the itinerary).

Travel Insurance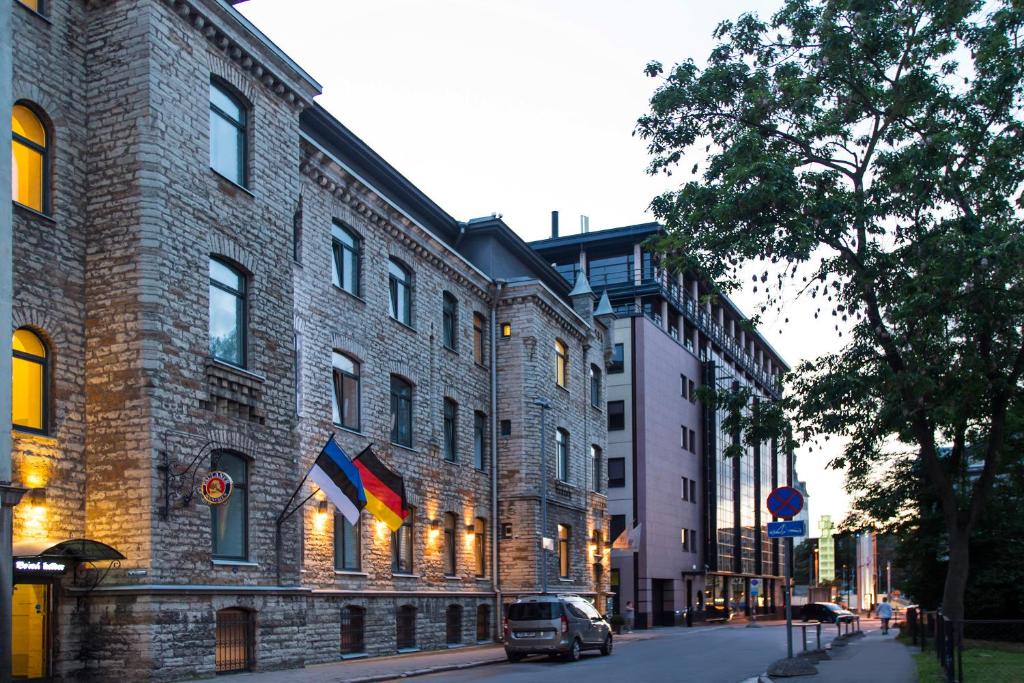 Accommodation in 3 star hotels
We offer a wide range of 3-star options from cosy B&B to modern hotels.
FROM €1550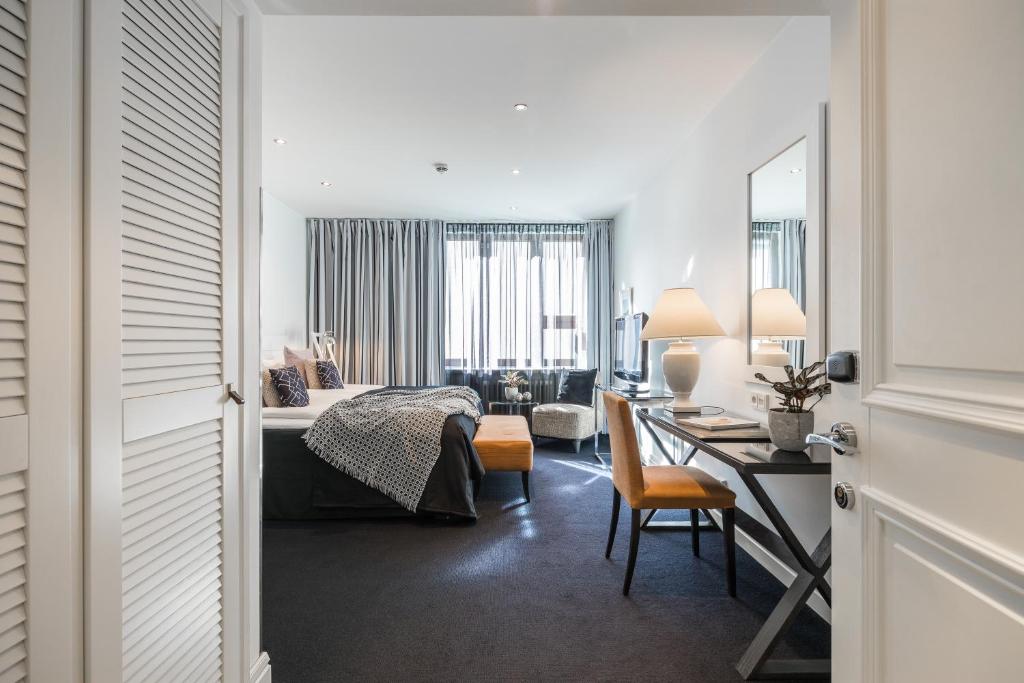 Accommodation in 4 star hotel
We offer a wide range of 4-star options from cosy boutique to artsy hotels
FROM €1625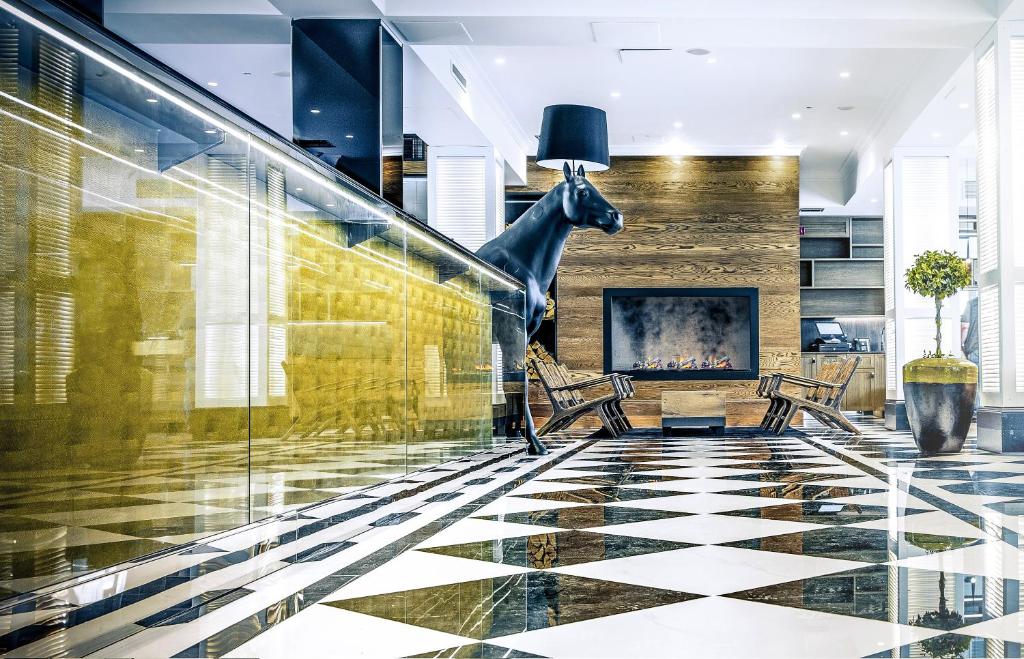 Accommodation in 5 star hotel
We offer a wide range of 5-star options from modern to luxury hotels.
FROM €1775
* EUR per person, based on double occupancy. Prices are subject to change.
The final price will vary and is based on the month of travel.
Other Baltic & Finland Holiday Packages You Might Be Interested In