Christmas in Finnish Lapland is a magical experience that brings together the best of winter wonderland adventures, authentic Finnish culture, and the festive spirit of the holiday season. Rovaniemi, located in Finnish Lapland, is the perfect destination for a magical Christmas holiday, and here is our Lapland Christmas Holiday package perfect for a short family getaway.
Start Your Lapland Christmas Holiday - Welcome to Rovaniemi!
Rovaniemi, the official hometown of Santa Claus, has built a reputation for being a true Christmas town. Due to its unique location, Christmas-themed attractions, and traditions, the capital of Lapland is a popular destinations for families and travellers looking for a festive and magical Christmas experience. 
Once you arrive, a private driver will pick you up from the airport and take you to your accommodation. If you arrive early and would like to add some additional activities to your Christmas itinerary or find information on where to eat and what to do and see, check out our destinations page. 
End your first day with a traditional meal in Rovaniemi's plush restaurants, or head out to experience a traditional kota dinner (a wilderness hut-inspired restaurant, often with an open fire). Also worth trying is the Ice Restaurant at the Arctic SnowHotel. This is truly a unique experience. 
Snowmobile Safari to Santa Claus Village
Your Lapland Christmas Holiday wouldn't be complete without a visit to Santa Claus Village. On your first full day in Rovaniemi we suggest checking it out. What better way to experience Christmas in Lapland, than combining this with another fun activity – snowmobiling. You will be picked up from Rovaniemi and taken to a nearby wilderness resort where your activity will start. Once there, your guide will tell you everything you need to know about the activity and safety. After this, your 4 mile (7 km) snowmobile safari to Santa Claus Village will start.
To drive the snowmobile you need to be at least 18 years old and own a valid drivers license. Two adults share a snowmobile and children under the age of 15 are seated in a sled behind the guide's snowmobile.
Once you reach Santa Claus Village you will have a chance to meet Santa himself, send letters from the official Santa Claus Post Office, do some shopping and get a certificate for crossing the Arctic Circle. Tasty lunch in a cosy restaurant is included in the tour.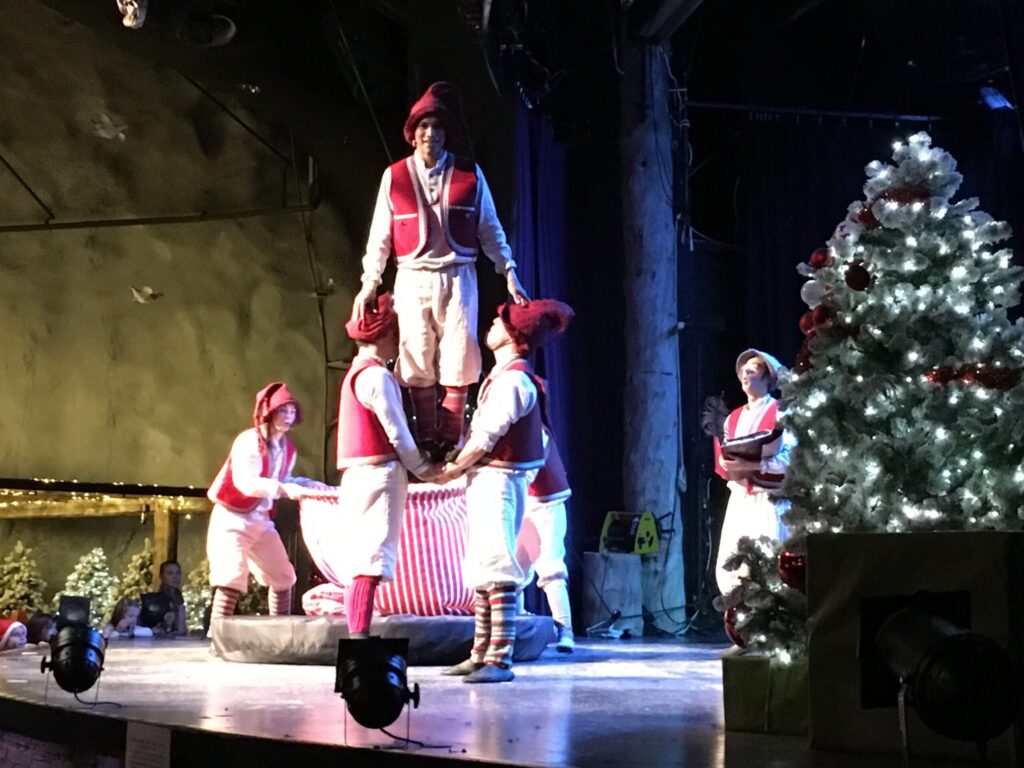 Visit Santa Park, Northern Lights Hunting
Today you have a free day to do your own thing. If you wish to immerse yourself even more in the magic of Christmas and create lasting memories, head to SantaPark. This indoor Christmas theme park offers a range of activities and experiences for visitors of all ages. This is a perfect addition to your Christmas itinerary. 
You can meet Santa Claus there and take photos with him, you can also enrol in Elf School and learn how to become an elf and make Christmas crafts. SantaPark Rovaniemi also has an Ice Bar where you can enjoy drinks in a frozen setting, take a magical train ride through Santa's underground cavern and join in on different workshops from gingerbread making to making different Christmas ornaments.
Another must see is the fun and engaging Elf Show. During the show Santa's elves entertain visitors with music, dancing, and storytelling. The performance is typically held several time throughout the day, and seating is on a first-come, first-served basis.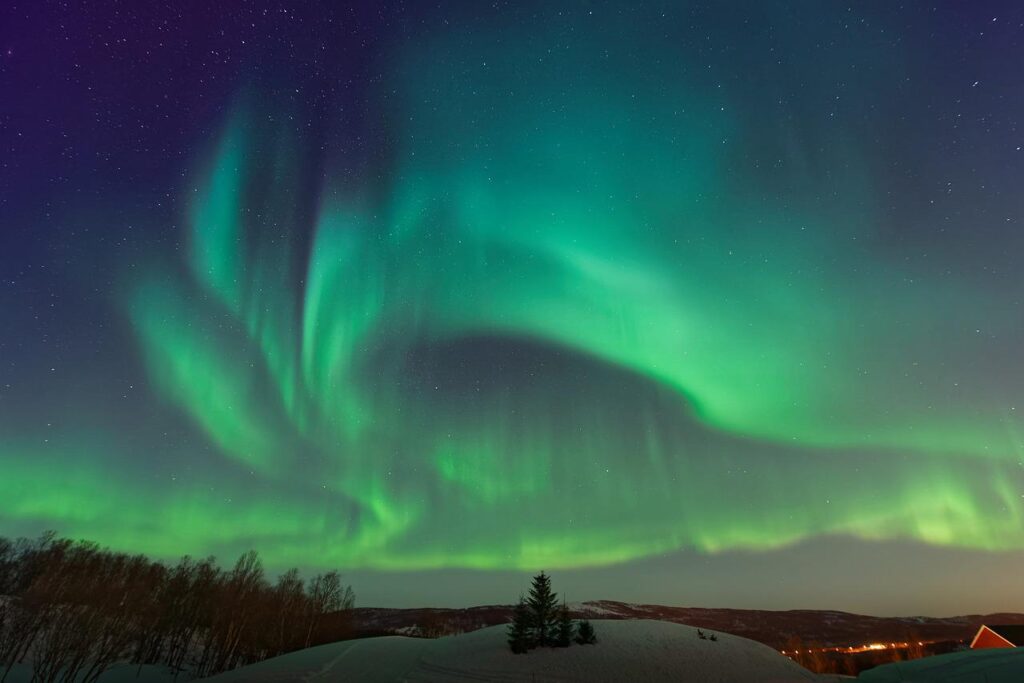 In the evening it's time for another must-do activity in Lapland – Northern Lights Hunting. Taking our Aurora hunting tour with a professional photographer gives you the best chances of seeing this unpredictable natural phenomenon. Our tour guides are familiar with the local weather patters, solar activity, and other factors that influence the chances of seeing the Northern Lights.
Before your tour starts, they will determine the best places for aurora sighting, away from city lights and other sources of light pollution, and will take you there. If it turns out that your chances of seeing the lights are far away, sometimes as far as Sweden, your guide will drive there. That's why it's important to be flexible and open to staying up late, so if you have small children, this tour might not be suitable for them and we'd suggest changing to a more family friendly option.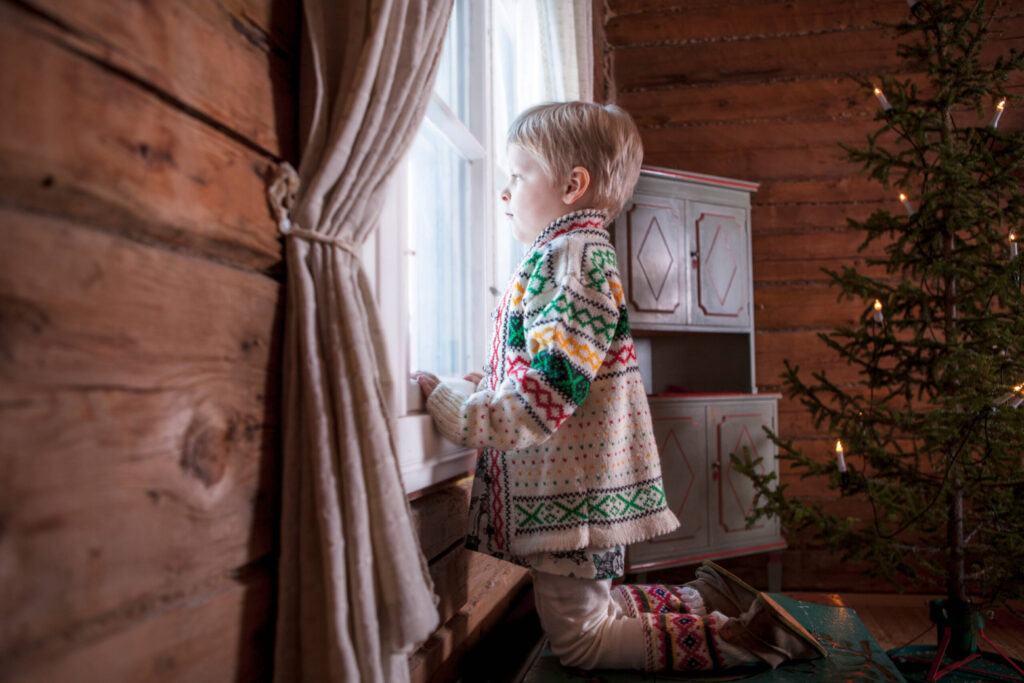 Photo: Jani Kärppä & Flatlight Films
Finnish Christmas Traditions
What could be more fun than learning about Finnish Christmas traditions. Today you will be picked up from your accommodation and taken to a nearby cottage to find out how Finnish people celebrate Christmas. After you arrive in the cottage, sitting by the heated fireplace, you'll make traditional Christmas decorations or bake gingerbread cookies.
You will then get to decorate a Christmas tree and even send a letter to Santa Claus. An old friend of Santa will deliver the letter so you can be sure that he will receive it. After all these activities, it's time to set the table, and enjoy a traditional Finnish Christmas meal. You get to try Christmas porridge made of rice, with prune soup; fish with side dishes; and traditional beverages and coffee and tea. This is a true Lapland Christmas experience!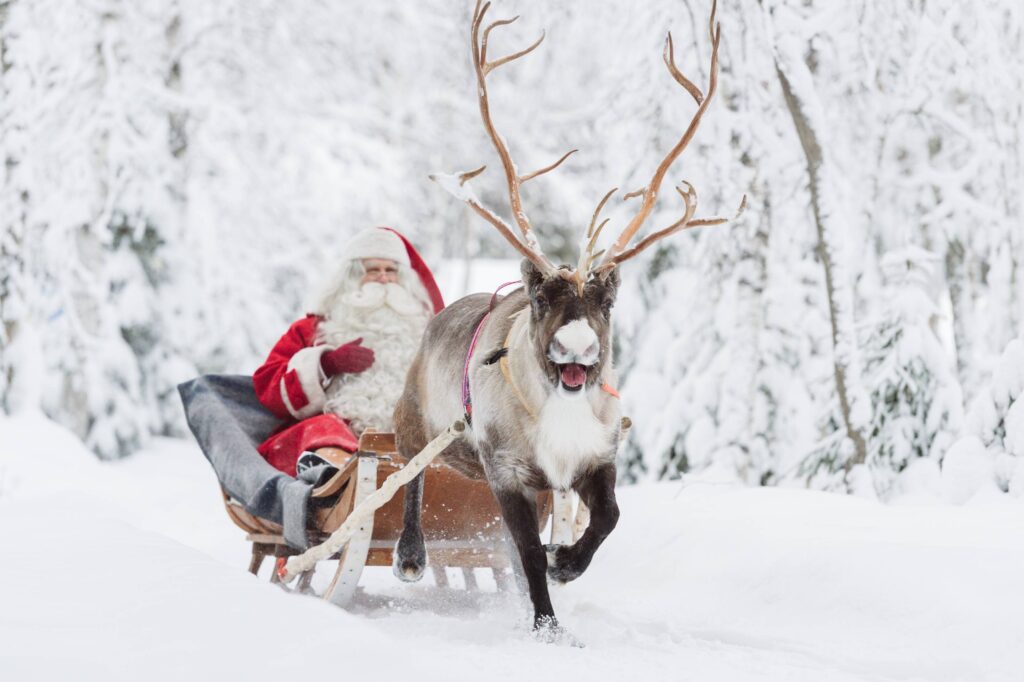 Reindeer Ride to Santa's Secret Hut
What better way to end your Lapland Christmas Holiday than with a scenic reindeer ride to Santa's secret hut. Take a seat in a cosy sleigh pulled by reindeer and start your magical journey through winter wonderland landscape. Along the way, little elves are there to help you find Santa's secret hut, a place full of Christmas spirit. 
Once you find Santa's secret hut, the funny elves will keep you busy and serve you warm drinks and cookies, while you wait to meet the man himself. If you have been a good kid, Santa has a small surprise for you.  
As you end your Lapland Christmas Holiday the next day, your driver will pick you up from your accommodation and take you to the airport for your departing flight. 
Wishing you a safe flight!