Helsinki is one of those cities where it doesn't matter if it rains or not, there are plenty of things to do. It might even be designed for a rainy day as it's a perfect city for art lovers, design enthusiasts, history buffs and architecture admirers. Here are our top suggestions on what to do in Helsinki on a rainy day.
Best Museums To Visit On A Rainy In Helsinki
Helsinki offers museums for every taste. From history to design and Finnish art classics to international contemporary art gems, Helsinki has it all. Below are some of our favourite museums in Helsinki but of course the list is a lot longer. You can find some more options on our destinations page. If you're a museum fan, we'd suggest purchasing the Go Helsinki Card, which gives you access to over 30 top attractions, plus free public transport and more.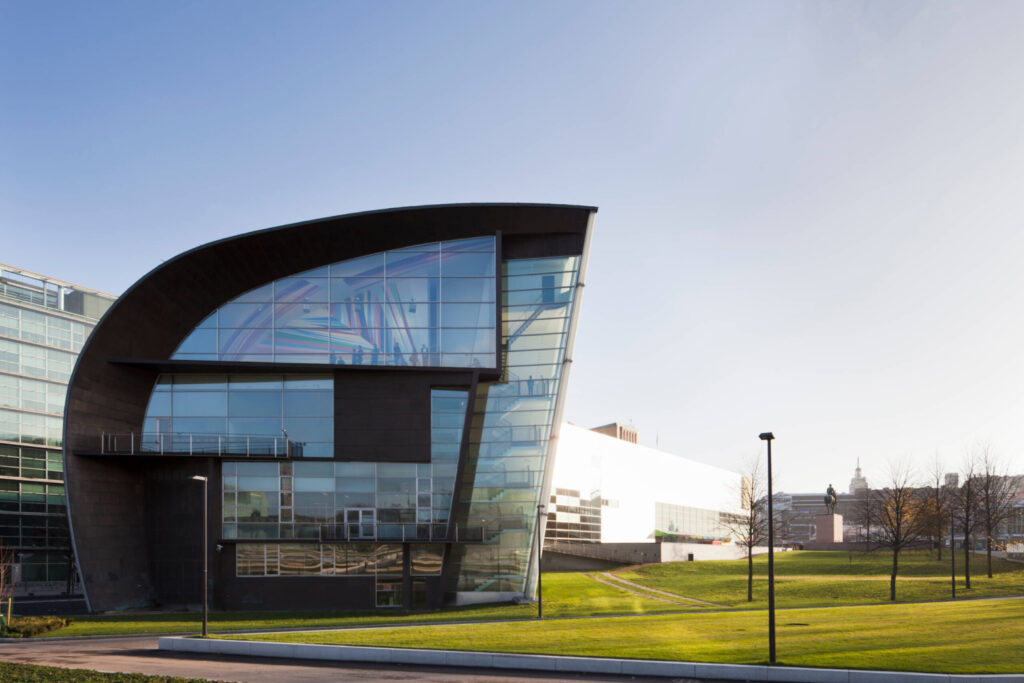 Photo credit: Pirje Mykkänen
Ateneum: Finland's best-known art museum housing the best of the nation's art, with paintings and sculptures spanning the 'Golden Age' of the late 19th century up to the 1950s. There's a small collection of foreign art from the 19th and early 20th century too.
National Museum of Finland: If you're interested in the history of Finland and its people head to the National Museum. The museum tells the story of Finnish history from medieval times to the 19th century, a period of over 1,000 years.
Kiasma: A contemporary art museum located on Mannerheimintie street, Helsinki's most famous street. You'll find the contemporary art collection of the Finnish National Gallery here. The stated goal of the museum is to make contemporary art better known and strengthen its status.
Design Museum: The museum catalogues the development of industrial art, artistic handicraft and industrial design from the second half of the 19th century to the present day. The permanent exhibition is augmented by temporary exhibits on both Finnish and international historical and contemporary design.
Best Shops To Visit On A Rainy Day In Helsinki
Helsinki is meant for shopping and what better way to spend a rainy day in Helsinki than wandering around different markets, designer stores and handicraft shops. Design plays such an important role in Finland, that there is even a whole area dedicated to design. The Design District is located in the centre of Helsinki and is full of different design and antique shops, fashion stores, museums, art galleries and so on. Below you can find some of our top suggestions for best shopping in Helsinki.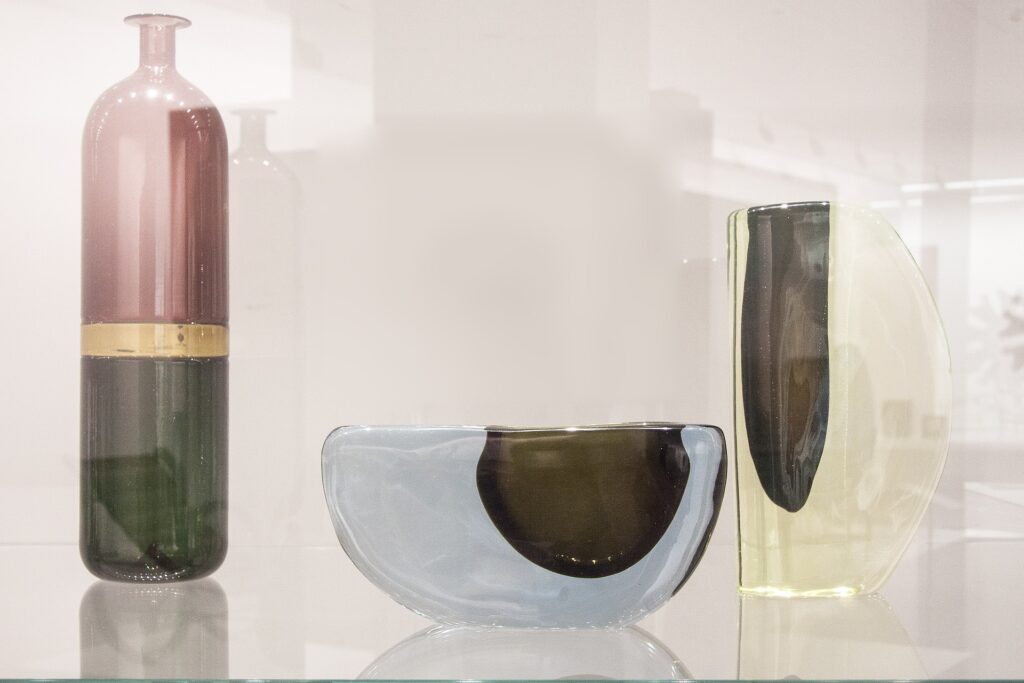 Hakaniemi Market Hall: A genuine Finnish market hall, Hakaniemi Market Hall is a bustling commercial location, with food sold on the first floor and the upper floor given over to souvenirs and handicrafts.
Helsinki Design District: Helsinki is known for its design and you can find it everywhere in the city. Helsinki has even been designated a UNESCO City of Design. Located in the centre of Helsinki, the Design District Helsinki is an area full of design and antique shops, fashion stores, museums, art galleries, restaurants and showrooms. Head there to find the most interesting names, classics, trend-setters and so much more. You can even explore the area by taking a guided walking tour.
Liopro Finland: A lovely and quiet shop with beautiful wood made handcrafts, all made in Finland. They love and appreciate the Finnish nature and want to show that in their work as well by providing creative, useful and unique products.
Lapuan Kankurit Store & Studio: A linen and wool weaving mill from Finland. Knowing each step from yarn to ready-made textiles produces a result they can be proud of. You can find linen textiles for kitchen and dining, and for spa and sauna there. They also weave linen scarves, blankets and bags. From wool they weave blankets and throws, scarfs, hot water bottles and pocket shawls.
Best Saunas To Visit On A Rainy Day In Helsinki
In this sauna-frenzy nation, you can find a sauna to visit almost any hour of the day. There are many public saunas all over Helsinki from cosy spa saunas to sauna gondola on a Ferris wheel. You should not leave the country without visiting a Finnish sauna and trying this out yourself! Below you can find some of our top recommendations worth visiting on a rainy day in Helsinki.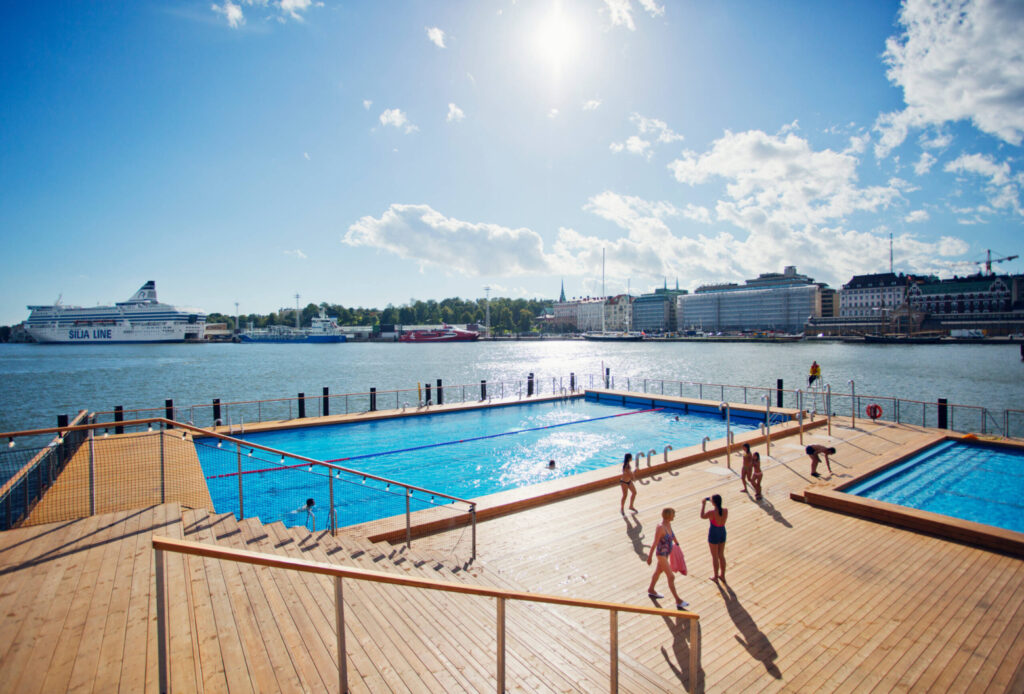 Photo credit: Lauri Rotko
Allas Sea Pool: This sea spa and urban oasis for well-being, is located right in the heart of Helsinki. You can find three saunas, two warm water pools and one sea water pool, an outdoor gym, restaurant, bar & cafe -services, guided wellness- & sports lessons and culture events all under one roof. Take a swim in the outdoors pools and admire the beautiful Helsinki city. 
Löyly: Urban oasis right on the beautiful Helsinki waterfront. You can find public and private saunas there. There is a traditional smoke sauna and a wood-burning sauna in the public section and a smaller wood-fired sauna for private rental if you'd like to have a more exclusive and private experience. In the same complex you can also find a restaurant and terrace with stunning views.
SkySauna: If you want to experience something unique, try the first sauna gondola in the world that is built on a Ferris wheel. One of the gondolas on the Ferris wheel has been turned into a sauna so you can enjoy the sauna while admiring the beautiful views over the sea and Helsinki city. On the ground there is a massaging hot tub for you to use as well so if you go with a bigger group you can rotate. The sauna cabin fits 4-5 people at once and the hot tub maximum 10 people. SkySauna is open according to the operational hours of SkyWheel.
Best Concert Venues To Visit On A Rainy Day In Helsinki
Music plays a big role in the everyday lives of the Finnish people. Although Finns might be best known for their love of heavy metal music there are plenty of other music venues for you to enjoy if heavy metal is not your thing. Below are our top suggestions for some concert venues worth visiting on a rainy day in Helsinki.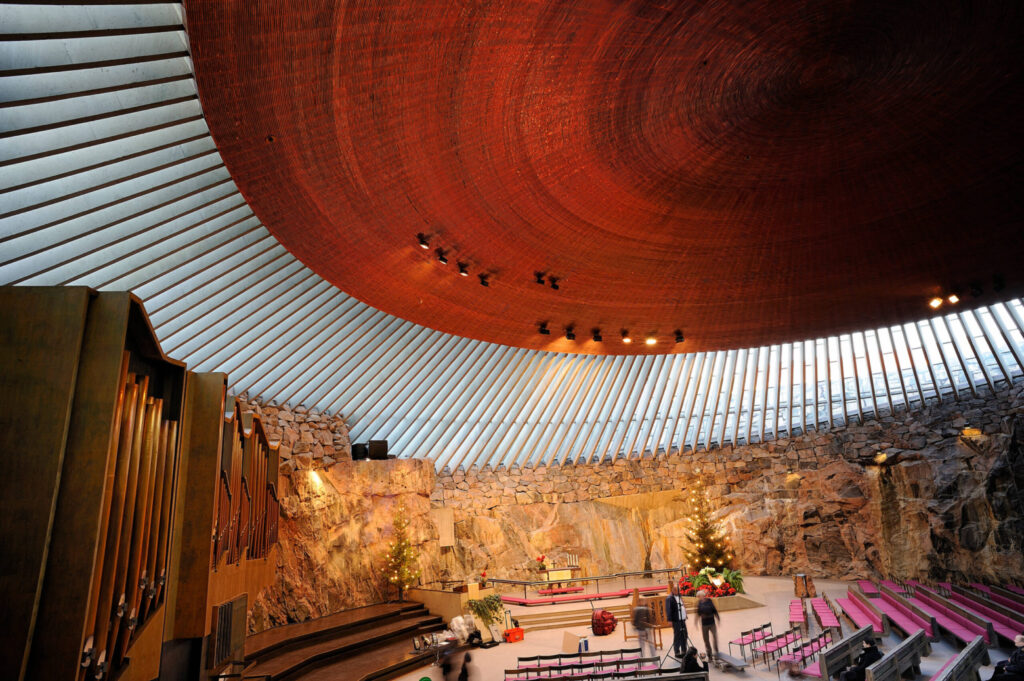 Church in the Rock (Temppeliaukion Kirkko): Excavated directly into solid rock, the Temppeliaukio church is situated in the heart of Helsinki, at the end of Fredrikinkatu. Because of its special architecture, the church, completed in 1969, is one of the main attractions in Helsinki. The church hall is covered with a dome, lined with copper and supported on the rock walls by reinforced concrete beams. The interior walls are of rugged rock and rubble wall. Before noon, the light spreads from the row of windows surrounding the roof periphery to the altar wall, where an ice-age crevice serves as the altarpiece. Due to its excellent acoustics the church is a popular venue for concerts. Check out their calendar for upcoming events and concerts. 
Helsinki Music Centre: Located in the heart of Helsinki, this concert venue is the home to Sibelius Academy and two symphony orchestras, the Finnish Radio Symphony Orchestra and the Helsinki Philharmonic Orchestra. Besides being able to listen to beautiful music and admire the architecture, you can also enjoy visual art during your visit. Works from the Finnish State Art Deposit collection can be found there. You can also do a guided tour of the venue. 
Tavastia: This one of Europe's oldest rock clubs opened its doors already in 1970. A lot of famous Finnish bands rose to fame from concerts in Tavastia. Multiple foreign acts have also played in the club. Mid 90's a smaller club called Semifinal opened its doors in the basement of Tavastia. You can listen to "rising star" bands and smaller acts there. 
Best Botanical Gardens To Visit On A Rainy Day In Helsinki
If you wish to escape the rain and spend some quiet time wandering around in the green oasis then we could suggest two lovely options for you in Helsinki.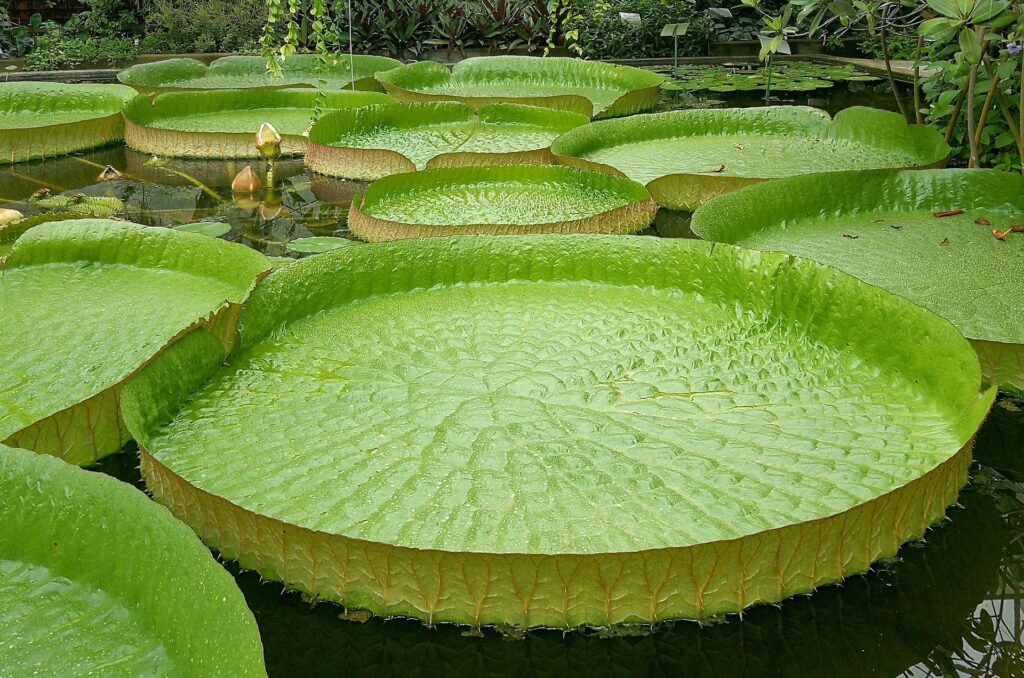 Kaisaniemi Botanic Garden:  This one of the most popular visitor attractions in Helsinki, is situated very close to the city centre. It's a perfect place for nature lovers and even if it's raining outside, you can find shelter in the glasshouses. There are 10 of these that are open to the public and you can get a glimpse into the plant life of torrid deserts, humid rainforests and tropical wetlands. You can find an impressive collection of orchids, coffee bush, the strangler fig and the biggest attraction the Victoria cruziana (Santa Cruz water lily) in the glasshouses. 
Helsinki City Winter Garden: Founded in 1893, this Winter Garden has been a meeting place for locals for over a century. You can find three rooms there that all have different plants for you to admire. The palm room has palm, pine and camellia trees. In the western wing, you can find palmettos, King Sago Palms, a noble bat tree and some houseplants of old times. The cactus room has succulent plants and cacti in it. You can also find seasonal plants there from hyacinths to tulips and daffodils. 
No matter if it's raining or the sun is shining, there's plenty to do during your holiday to Helsinki. We hope you found our list of things to do in Helsinki on a rainy day useful and don't hesitate to book your vacation to Finland in any season.