Although Lithuania is the most southern country out of the Baltic States, and also the warmest, it still rains there throughout the whole year. It is believed that the word Lietuva (Lithuania) originates from a Lithuanian word lyti (to rain) and lietus (rain) which doesn't of course mean that it constantly rains there but this could happen no matter what the season. Of course in winter the rain is replaced with snow. Don't let this hesitate you as there are plenty of things to do in Vilnius no matter if it raining or not. Below is a list of our suggestions on what to do on a rainy day in Vilnius. 
Best Museums To Visit On A Rainy In Vilnius
Vilnius is a city full of long and rich history and you can find plenty of interesting museums from ancient times to Soviet history and modern art there. Below are some of our favourite museums to visit in Vilnius. Most museums are closed on Mondays so check the opening times before heading there.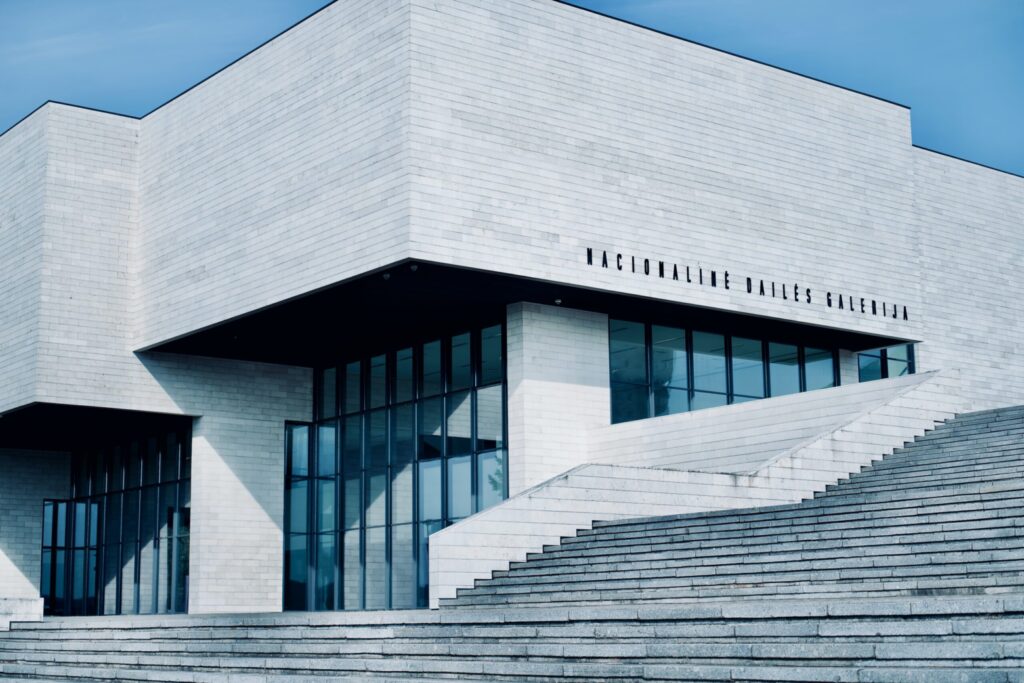 Museum of Occupations and Freedom Fights (KGB Museum): Housed in the former KGB headquarters with the prison intact, the museum tells the story of the crimes planned and executed by the Soviet regime. By far the most popular museum in Vilnius and a definite must visit. Visitors can view the authentic KGB prison and execution room, and there is a modern exhibition to introduce you to the complex history of the 20th century repressions and the freedom struggles. English speaking guides can be reserved in advance or you can use an audio guide. 
National Museum of Lithuania: One of the first museums to be established in Lithuania. this museum has grown to include more than one and a half million exhibit items and eleven museum branches. Various educational programmes and creative workshops take place at the museum.
MO Museum: One of the newest museums in Vilnius is a must for modern art lovers and those interested in seeing works by modern and contemporary Lithuanian artists. The exhibitions change regularly to reflect different artists and themes and it's also possible to attend film screenings, educational activities, concerts, and different events.
National Gallery of Art: This art gallery collects and exhibits Lithuanian art of the 20th and 21st centuries and also functions as a multi-functional centre of art and culture. The large space contains eleven galleries dedicated to a permanent collection of art, a grand hall for temporary exhibitions, an open-air exposition court, and a multimedia auditorium for conferences and cultural events.
Best Shops To Visit On A Rainy Day In Vilnius
Vilnius is great for some shopping and you can find bigger shopping malls and smaller boutique shops scattered around the city. Whether you're looking for some linen clothes, amber jewellery or big name brands Vilnius has it all. Book our Made in Vilnius Tour to visit some of the workshops and shops that you would never find your own. Meet the people behind the products and learn about their work and lives.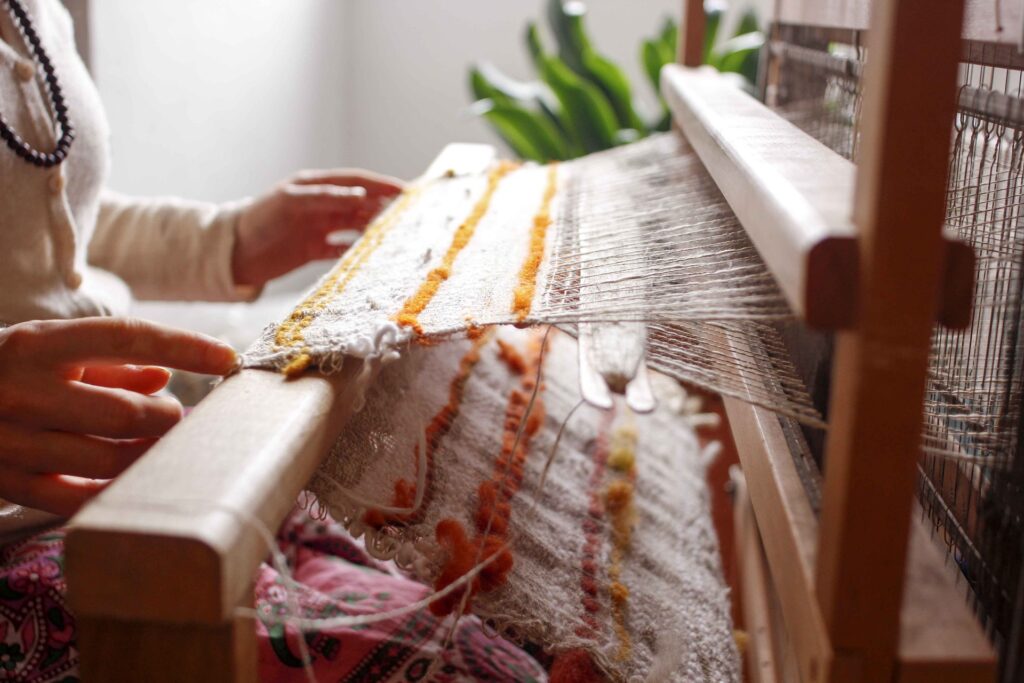 Balta Balta: A charming shop in  a sheltered courtyard just off Pilies street. You can find hand-crafted products created by local artists using ecological materials and natural dyes there. Head there  if you're looking to bring home high-quality souvenirs of Lithuanian culture.
Halės Market: One of the largest and oldest markets in Vilnius, Hales Market is beautifully restored, glass-roofed market dating from 1900. You can find anything from fresh herbs, vegetables and meat to cheap cigarettes and counterfeit clothes here. Inside the main hall you can find several casual places to eat and even drink some craft beer.
Local House AmatU Namai: This independently owned store in the heart of Vilnius Old Town, presents hand crafted gifts and speciality food from local artists and crafters. Everything there is hand made with love and care!
Best Spas To Visit On A Rainy Day In Vilnius
There's just something special about spending a rainy day in a spa. Let yourself be pampered and enjoy the warm and relaxing environment and forget about the damp and rainy day outside. Whether you want to warm up in a sauna, soak in a pool or enjoy a treatment, Vilnius has something for everyone.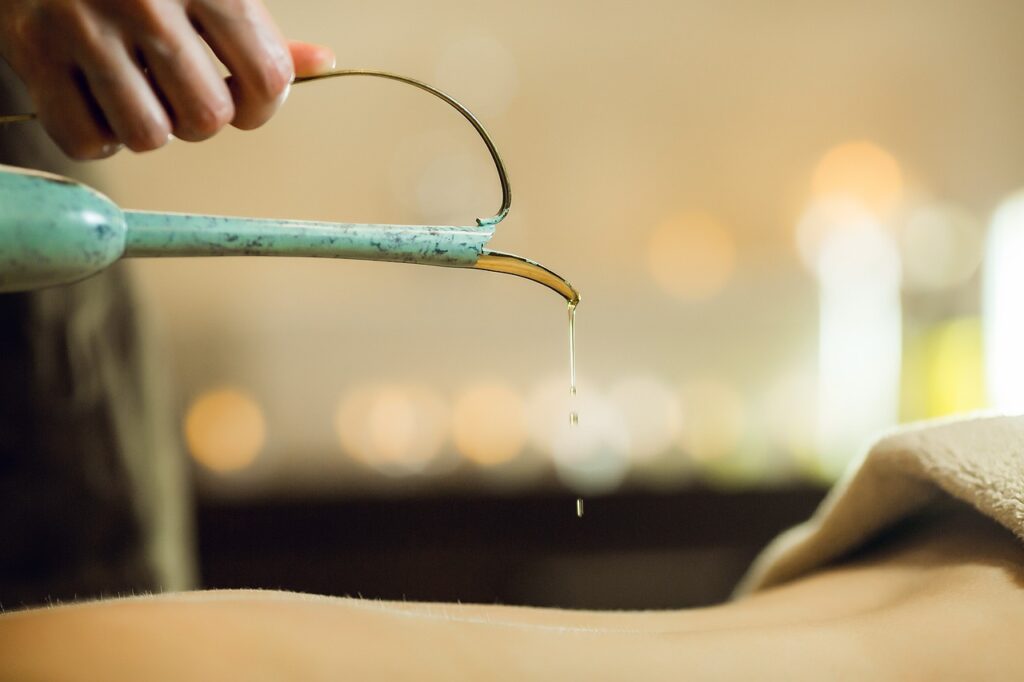 Vilnius Grand Resort V Spa: This spa complex, located about a 30 minute drive from Vilnius city centre, offers beautiful lake scenery. You can find a pool area with a Jacuzzi, different pools, sauna and steam room there. The Vitality Spa includes a pool with a versatility of water massage experiences, indoor and outdoor Jacuzzi, variety of heat facilities, plunge pool, Kneipp feet reflexology, tropical experience grotto and contrast showers. Kids under 12 are not allowed to the area to offer a more relaxed atmosphere. You can also book a range of procedures and treatments there that are inspired by ancient healing traditions. Besides the spa the complex also has a hotel, golf course, restaurants and much more.
Nidos Kopos: Have you ever had an amber therapy? In this massage home, the professional staff will treat you with highly effective procedures with exceptional tools – amber powder, amber oil, amber sand, amber balm, linden honey, sea salt, and warm amber sachets. All massages and body treatments are performed with amber products that are free from heavy metals, natural linden honey, herbs selected and approved by herbalists and the luxurious and exclusive BABOR cosmetics.
Grand Hotel Kempinski Vilnius SPA: This hotel spa, located right in the old town, lets you relax and indulge yourself in a wide range of beauty and massage treatments. You can find soothing treatment rooms, relaxation space, indoor pool, gym and Finnish and steam saunas in this cosy spa. The hotel guests can visit the spa for free but non-guests need to make a reservation beforehand and pay a visiting fee.
No matter if it's raining or the sun is shining, there's plenty to do during your holiday to Vilnius. We hope you found our list of things to do in Vilnius on a rainy day useful and don't hesitate to book your vacation to the Baltic States in any season.