You might be wondering what to do in Riga on a rainy day. Unfortunately due to its location, no matter what the season is, there could be some rain in Riga. Of course in winter, it snows instead of rains but the cold temperatures might make you want to escape the outside and do some activities indoors. Below is a list of our suggestions on what to do on a rainy day in Riga. 
Best Museums To Visit On A Rainy In Riga
There are plenty of interesting museums in Riga that are worth exploring and below are some of our favourite museums to visit in Riga. You can find some more options on our destinations page. Most museums are closed on Mondays so check the opening times before heading there.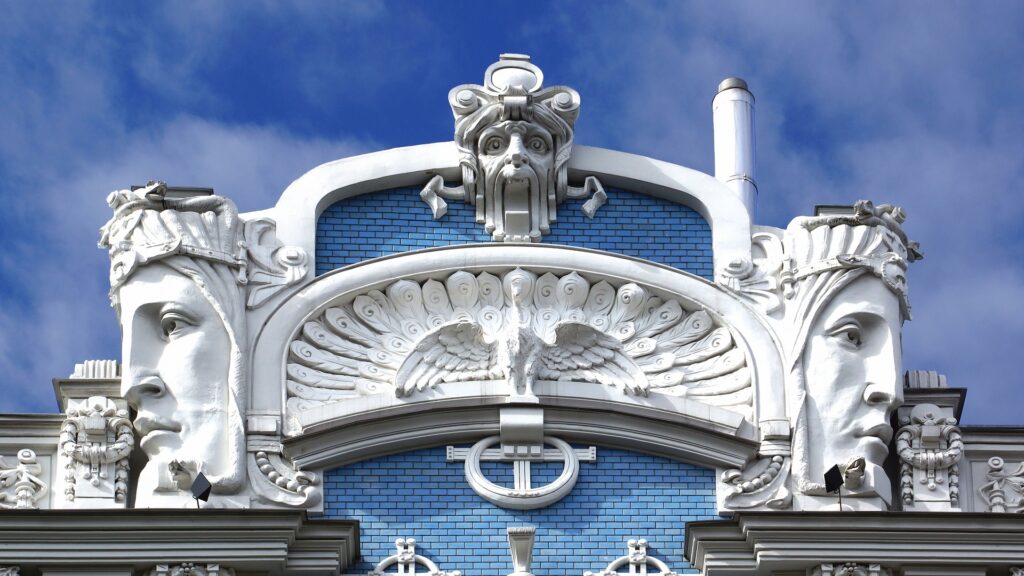 Art Nouveau Museum: The Riga Art Nouveau Museum is the only museum in the Baltic States dedicated to the Art Nouveau heritage. The museum is set up like a typical art nouveau apartment from the period so visitors could discover Art Nouveau at its fullest, from home planning to the minute details, such as door and window handles. The museum is located just a short walk from the old town. Take a look at the Art Nouveau buildings located near the museum when you head that way. 
Riga Motor Museum: One of Latvia's most remarkable museums has the largest and most diverse collection of antique motor vehicles in the Baltics. The museum, founded in 1989, documents the development of the motor vehicle from the early origins of the automotive industry. You can find more than 100 unique cars, motorcycles and bicycles scattered on three floors there. This museum is perfect for the whole family and offers interactive expositions, modern and diverse multimedia and design features as well as a cafe, kid's fun zone and a souvenir shop. 
Latvian National Museum of Art: This recently renovated historic building is the largest depository of professional art in Latvia. Regular art exhibitions, educational activities and cultural events take place in the museum. You can find works from the middle of the 18th century till the present times there.
Best Music Venues To Visit On A Rainy Day In Riga
Music plays an important role in the everyday lives of Latvians and there are plenty of venues where you can listen to some music from folk to classical. Like its neighbours, Latvians love to call themselves a singing nation. The Song and Dance celebration, that takes place every 5 years, and of course being part of the Singing Revolution plays a big role in the music scene.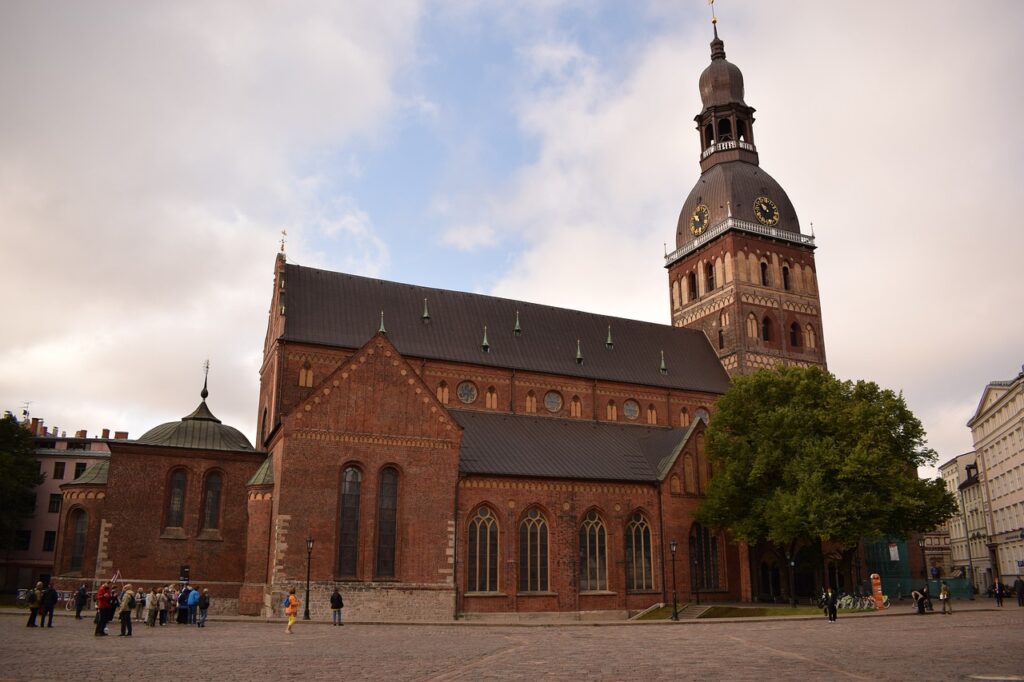 Folkklub Ala Pagrabs: Located in a former wine cellar, this is the largest Latvian beer bars and restaurants. Offering  traditional and contemporary Latvian cuisine, Latvian folk and world music concerts, this is a nice place for everyone who's looking for a fun night out in Riga. Check the calendar beforehand and be sure to make a reservation. 
Riga Cathedral: The largest place of worship in Latvia, also known as the Dome Church is the seat of the Archbishop of Riga and is one of the most recognisable landmarks in Latvia. Nowadays, a rich cultural life takes place there such as concerts of local and foreign artists and various art exhibitions. Head there for a unique opportunity to hear and experience one of the most wonderful organs in the World! 
Latvian National Opera: If seeing a ballet or opera is something you like, then Riga is the best place for it. Latvian National Opera gives guest performances and regularly collaborates with many outstanding guest soloists, conductors, choreographers, directors, stage designers, costume designers, and lighting and video designers, both at home and abroad. The house, built in the 1860's, is a unique architectural masterpiece, and is also worth visiting. You can visit the building by a guided tour and learn about its past, present and future. 
Best Shops To Visit On A Rainy Day In Riga
What better way to spend a rainy day in Riga than shopping. You can find many shopping options right near the old town so you don't need to wander outside the centre. Here are some of our suggestions that are all within walking distance from the old town.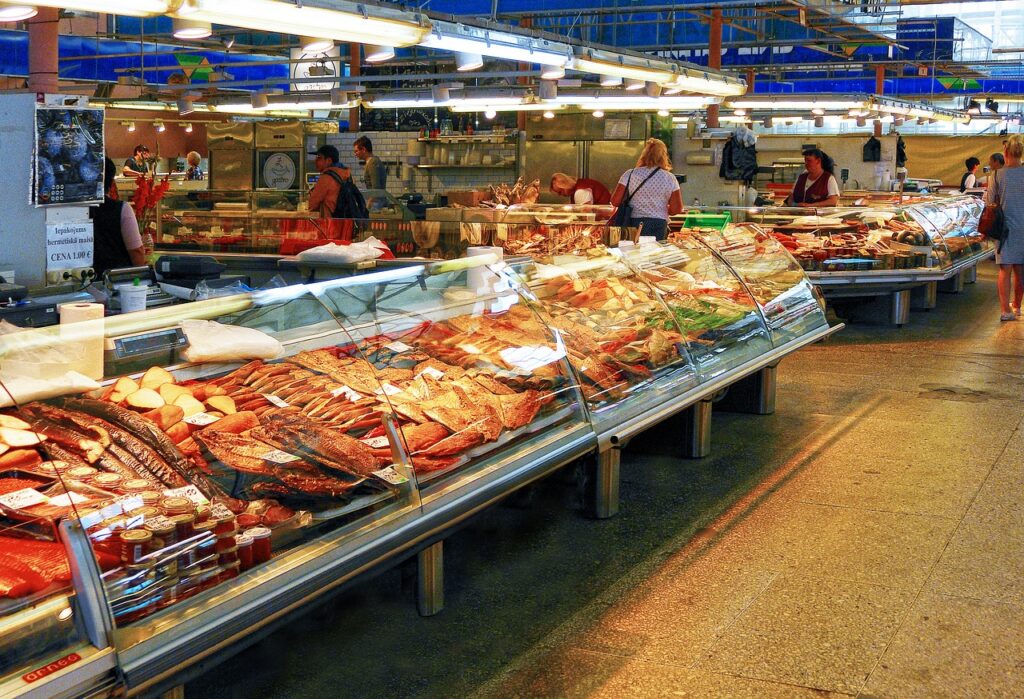 Galerija Centrs Riga: This lively, urban shopping centre has been opened since 1938. Spanning over several floors and housing a supermarket for any personal shopping you might need and also several designer shops, restaurants and bars as well as a rooftop terrace. Local souvenirs are sold in the Love Latvia shop, traditional Latvian sweets at Laima, stylish undergarments at Lauma Lingerie and the MÁDARA outlet offers Latvia-made organic cosmetics.
Berga Bazars: An historical pedestrian village-like enclave originally constructed between 1887–1900, is one of Riga's premier shopping and dining spots. Discover small boutique shops that offer a variety of items, including exclusive cosmetics and stunning clothing by local fashion designers; enjoy a bite to eat or a drink in one of the many restaurants or cafes; pamper yourself in a health and beauty salon; or simply take a relaxing stroll.
Riga Central Market: Located right across the street from the Old Town, occupying five huge hangers, this Soviet-era market hall with space for over 1000 sellers is one of the largest in Europe. It is the best place to shop for fresh produce and other goods. The food court is perfect for a quick lunch spot. The market is best explored with a guide and our Baltic tour packages include a visit to Riga Central Market.
No matter if it's raining or the sun is shining, there's plenty to do during your trip to Riga. We hope you found our list of things to do in Riga on a rainy day useful and don't hesitate to book your vacation to the Baltic States in any season.