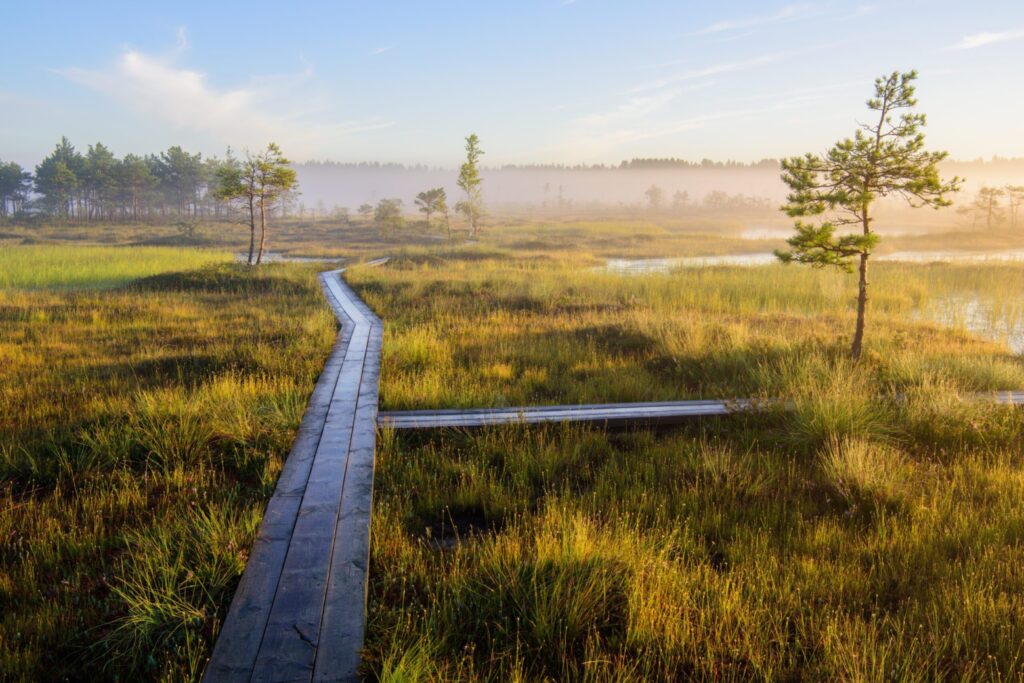 Photo credit: Sven-Zacek.
You might wonder when is the best time to visit the Baltic States. Well, it depends if you want to travel in the peak touristy season and warmer summer days or avoid the crowds, stay on budget and travel off season. No matter when you decide to go, each season has its own pros and cons. Below you can read about what we think is the best time to visit the Baltics and what you can expect during each season.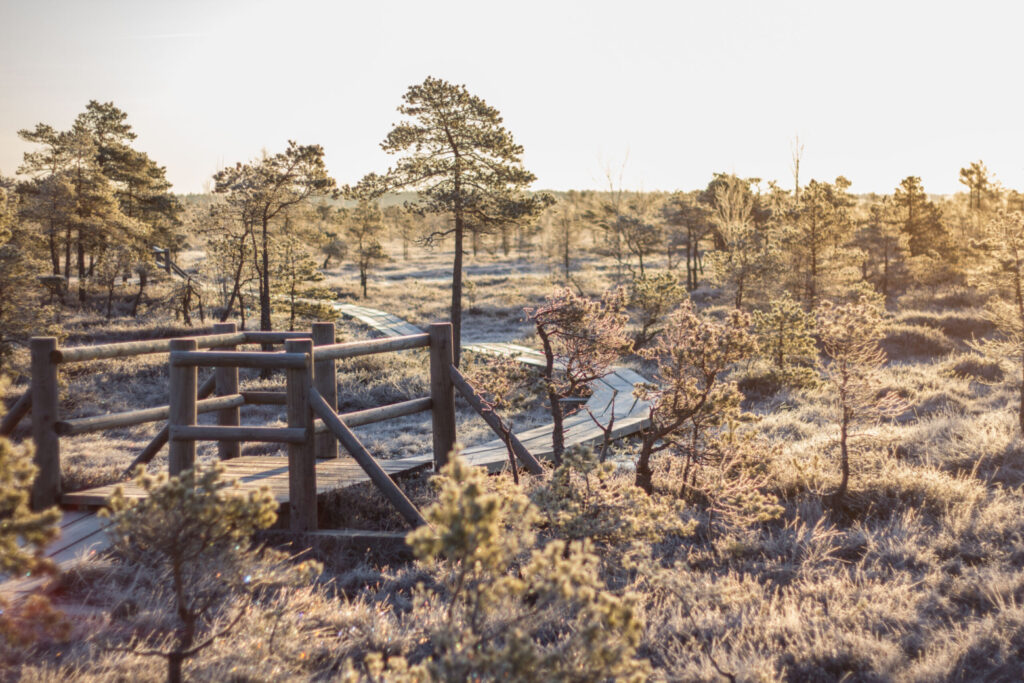 Photo credit: Artis Veigurs
Visiting the Baltic States in Spring
Spring is a lovely time, temperatures turn, days are getting longer and nature is coming to life. It's also the time when there are still fewer crowds but the weather is already warming up. March and April can be still quite chilly with some snow and colder temperatures but when May hits, things start to change. May is one of our favorite months as usually it's already quite warm, flowers are blooming, birds are singing but you won't see too many tourists. It's a perfect time to plan your Baltic trip. Visiting the capital cities is a great way to spend your Baltic States tour but even national parks are worth visiting then. 
Early spring is especially great for birdwatchers as swans, ducks and gees are moving into the wetlands and shallow bays. If you're lucky, up in Estonia, it's also possible to see the northern lights. Of course this doesn't happen very often and you need a good camera to spot them, but it's possible. Late March and early April is also the time when the spectacle of the 5th season in Estonia takes place. This phenomenon is basically an annual flood and local people have found inventive ways to enjoy this unique season. In Soomaa National Park you can canoe around the half-drowned forests and meadows and admire this one of a kind world. In Tuhala Witches' Well, the water overflows from the well at a speed of 100 litres per second, creating a unique natural phenomenon.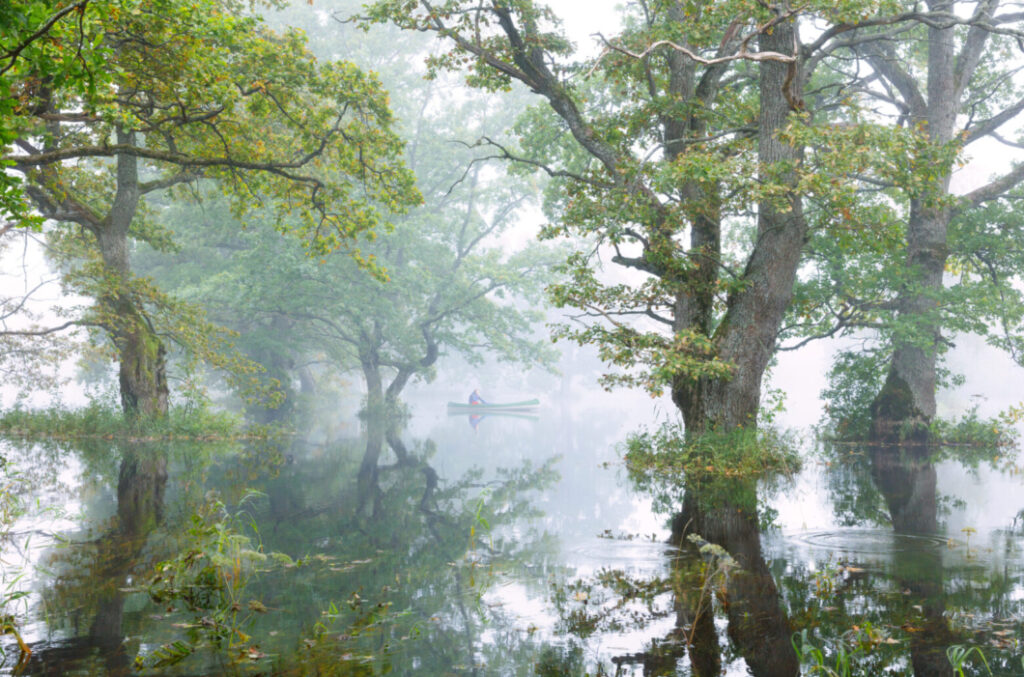 Photo credit: Jarek Jõepera
Late spring is great for hiking and admiring nature in full bloom. Everything is turning bright green, flowers and trees are blooming and the sun is shining (hopefully). Walking around in the apple or cherry orchards, parks or forests always soothes the sight, lights up the mood and lets you unwind from everyday problems. Sometimes late spring can already be warm enough to enjoy the beach weather and go swimming, especially in Lithuania, which warms up the quickest.
Visiting the Baltic States in Summer
Summer is a special time in the Baltic States. Due to their location, summers are drenched in daylight. Estonia, being the most northern country, has the longest days and darkness barely descends for the months of June and July. Besides long days, the temperatures are also getting warmer, with July being the hottest month. Of course the temperatures compared to other southern countries still remain relatively mild, so during heatwaves, Baltic States are a perfect getaway to escape the heat.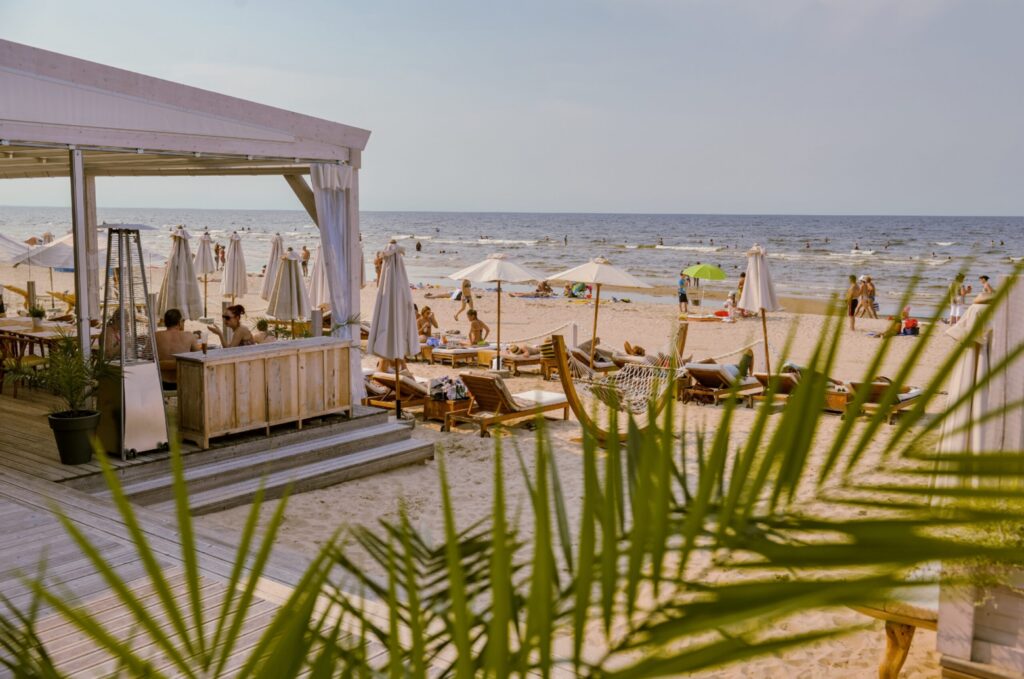 Offering pristine sandy beaches with a cooling Baltic sea breeze Baltic States should be on everyone's list of places to go during summer. Lithuania, being the most southern country, usually has the warmest temperatures. Although Lithuania has the least amount of coastline, they still have nice beaches on the western side of the country offering plenty of swimming and beach holidays spots. There are plenty of these around in Latvia and Estonia, with Estonia also offering plenty of island escape options. Did you know, that you could even rent a private island in Estonia, all for yourself for the day?   
Although summer is the most expensive and popular time to visit the three countries, it's still not as expensive as other western countries and definitely not as crowded. Being considered still as off the beaten path destinations, the Baltic countries are great for anyone who wants to avoid crowds, admire pristine nature, taste delicious food and discover the rich history and fascinating customs. Book your Baltic tour now: 
Visiting the Baltic States in Autumn
Autumn in the Baltic States can be surprising. If you're lucky you can experience a very nice, colourful and warm autumn but at the same time it usually sees the most amount of rain. This is also the time when the days are getting shorter, hotel prices lower and there are lesser crowds. It is the time to admire the colourful trees and try out the much loved pastime in the Baltic States – foraging. During autumn you can find people wandering around the forest picking different mushrooms and berries. If this is something you'd like to try yourself, then there are plenty of tours dedicated to foraging, just let us know and we can add it to your Baltic States tour package.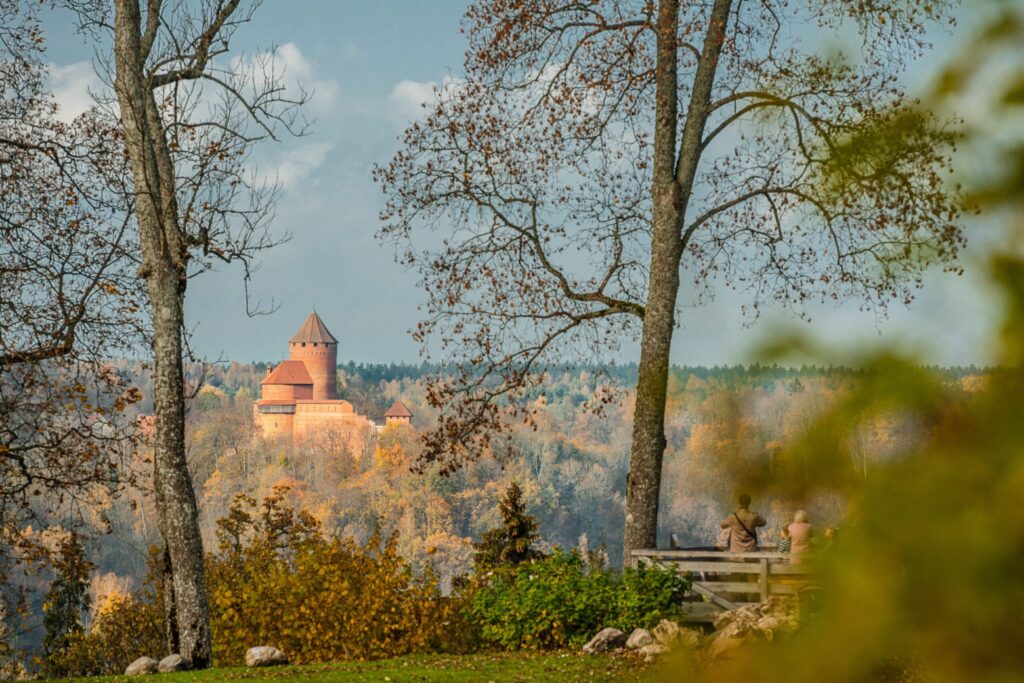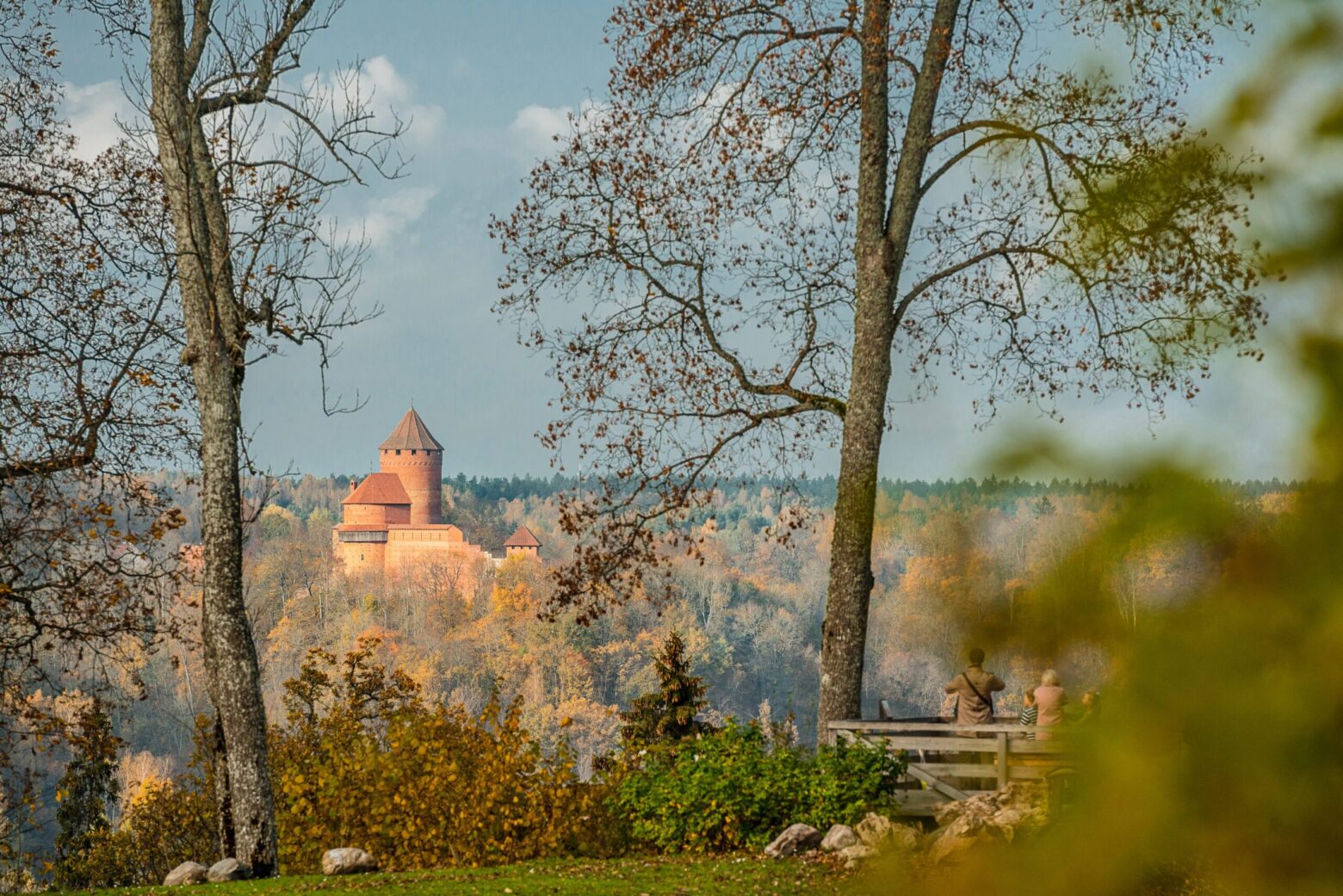 Don't let the rain and darkness scare you, there are still plenty of things to do during your Baltic tour. Bogshoe hiking is great during autumn as you really see the beautiful colours of the bogs and forests. It's also great for migratory bird watching and again if you're lucky, up in Estonia, the northern lights are the most active then. If being outdoors isn't your thing, then all three countries have plenty of spa options and even whole towns dedicated to spa holidays. This is also an excellent time for classical music concerts, museum visits and tasting Baltic food, with autumn offering the most amount of seasonal products.        
November is probably one of our least favourite months to travel to the Baltic States as the weather isn't very nice then and the days are short. As December hits, things seem to change a bit. Although it's the darkest month, the Christmas lights and all the decorations seem to cheer up locals and foreigners alike. In good years it's also the time when the first proper snow falls down and people are getting excited about the upcoming snowy winter.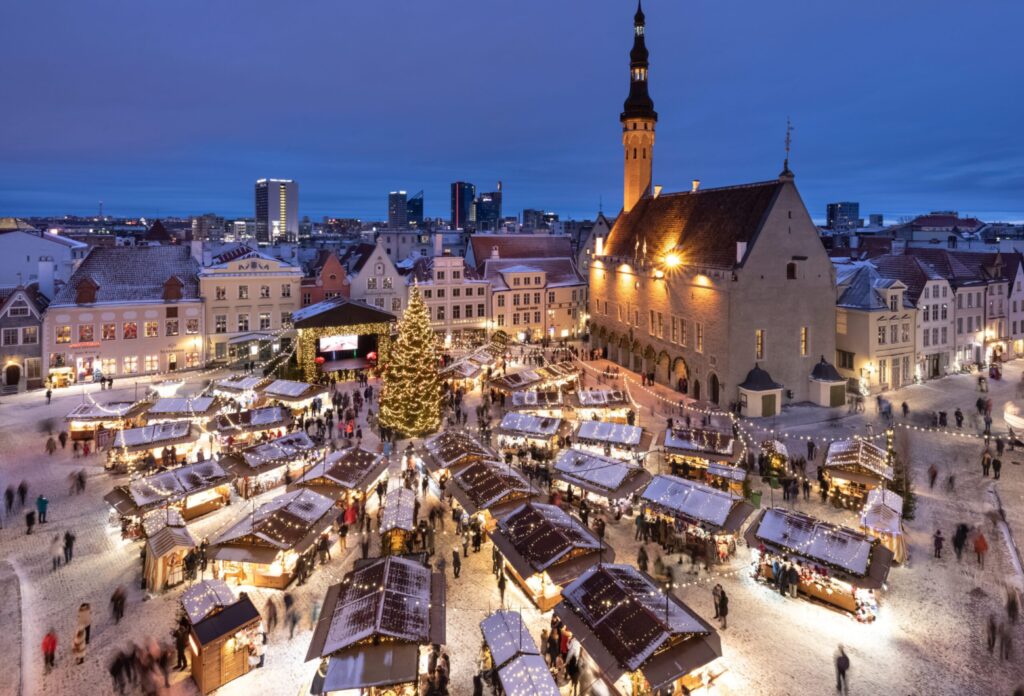 Photo credit: Sergei Zjuganov
Visiting the Baltic States in Winter
Winters in the Baltic States are cold, dark and long. That being said, it's also the perfect time for all the winter fun and activities. The snow-covered cities and small towns look like something out of a fairytale. Although you might not find mountains in the Baltic States to do mountain skiing, there are plenty of options for cross country skiing, snowshoeing, husky safaris and other fun activities in the snow. There's just something magical about exploring the snow covered winter wonderland. Whether it's wandering around in the UNESCO listed old towns, exploring the Christmas markets, winding streets and narrow alleyways, having a hot drink in one of the cosy cafes or leaving the city's hustle and bustle behind to explore the forests, bogs and coastline, winter in the Baltics won't disappoint.
In conclusion, there are pros and cons for each season but whenever you decide to travel to the Baltic States, you won't be disappointed. There is plenty to see and do there for the whole year. Just contact us for more information and let us make your dream trip to the Baltic States come true.