Rovaniemi, the capital of Finnish Lapland, is also known as the hometown of Santa Claus. Although you can say it is the ultimate destination to experience the true magic of Christmas, there are plenty of other things to do and see, making it a full year destination and worth a visit even outside of December, which is obviously the busiest and most expensive month to visit. Rovaniemi is a great base for exploring arctic nature and Lappish (Sami) culture, and taking part in a wide range of activities. Here is a list of things to do during your Lapland holiday in winter.
Go Northern Lights Hunting
Witnessing the magical Northern Lights (also called Aurora Borealis) is probably on everyone's bucket list and a definite must do during your Lapland trip. The Northern Lights hunting season in Finnish Lapland is from mid-August until early April and the best times for spotting the Auroras are at the beginning and end of the season. The spring and autumn equinoxes (around 20th March and 22nd September, respectively) are especially favourable.
Unfortunately the Northern Lights are an unexpectable natural phenomenon so there is no guarantee you will see them. As there is a lot of light pollution in cities, it's important to travel outside the city to be able to better see the Aurora. We recommend booking your Rovaniemi Northern Lights tour with a professional aurora guide, who can take you away from the city to the most promising place based on the weather. Make sure to choose a legitimate tour operator and don't necessarily go with the cheapest option as these usually go to only one specific place near the city, no matter what the actual weather is and where Aurora can be spotted. All tour companies have a disclaimer that they can't guarantee that you will see the northern lights but there are companies who go the extra mile to make sure your chances to see the Aurora are the highest.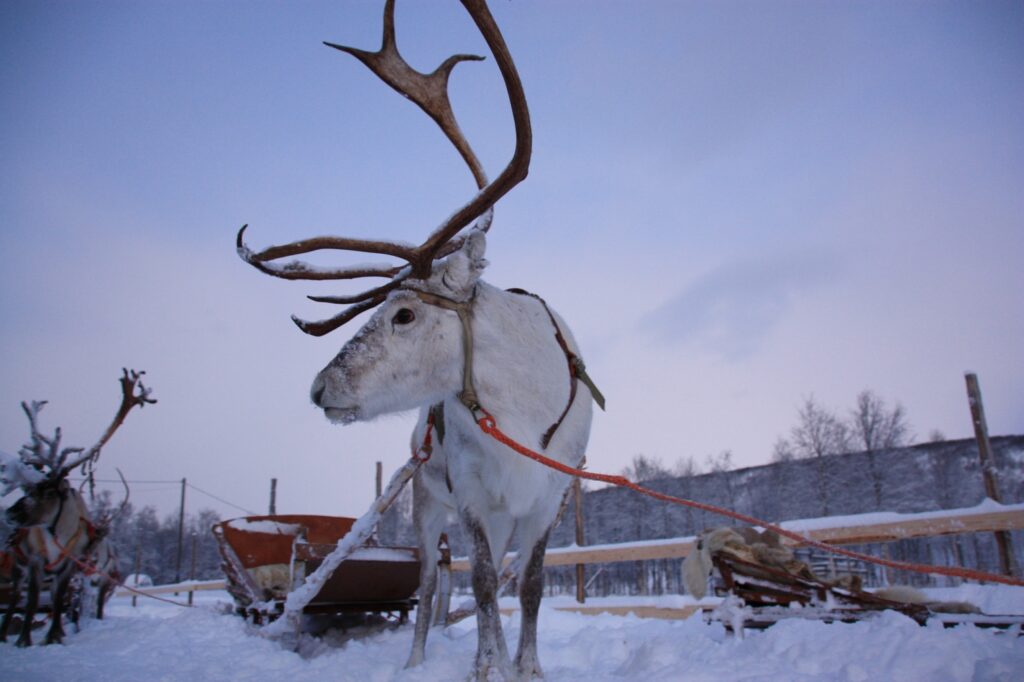 Another very popular activity to do in Rovaniemi is a reindeer sleigh ride. These iconic animals are semi-wild and apparently there are more reindeer in Lapland than there are people. While visiting a reindeer farm you will get to explore the everyday life in the farm, feed the reindeer and hear some great stories and facts about reindeer herding in Lapland and how it is an integral part of the nature and culture in Northern Finland. And of course it's also possible to do a sleigh safari.
Please do keep in mind that not every farm in Lapland is sustainable and has the animals' wellbeing in mind. There are a lot of farms that are built as a tourist attraction and the safaris they offer might clash with your ethical principles. They sure clash with ours and that's why during our reindeer tours we only visit authentic farms. As they are wild-animals, a shorter ride is better for everyone or why not give it a miss all together and just spend some time with the animals and pat and feed them.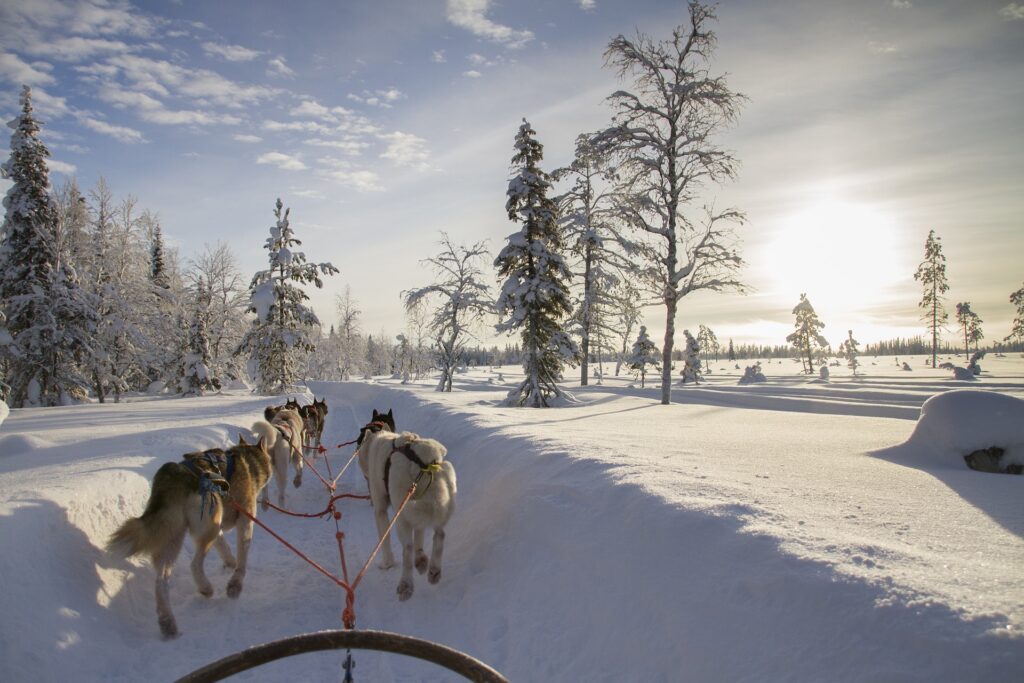 Who doesn't like these photogenic dogs? Husky dogs love cuddles and photos and mushers are happy to answer any questions you have. Of course huskies are born to run so they are happy to take you on a little safari as well. If your dream is to be a musher in control of your own team of dogs, racing through the magical arctic landscapes, then Lapland is the place for you to make your dreams come true. Again, as there are a lot of farms in Lapland, we encourage you to do more research before booking your husky tour. Make sure you visit a family-sized and ethical kennel.
Visit Santa Claus in Lapland
Definitely one of the highlights when visiting Rovaniemi is going to Santa's Village and meeting the man himself. As Rovaniemi is known as the official home of Santa Claus, you can't leave Lapland without paying him a visit. Besides meeting Santa, you can cross the Arctic Circle and get an official certificate proving this, send letters from the official Santa's Post Office and of course eat and do souvenir shopping there.
Christmas never stops there but of course the busiest month is December and you can really feel the magic of Christmas then. The entrance to the village is free so think before booking a tour to Santa Claus village in winter months when you will probably spend most of your tour time queuing up to see Father Christmas. When visiting during off-season, doing a tour is a great way to learn more about the village and meet Santa who then might even have more time to chat with you. A trip to Santa Claus village is a must, but during winter months we believe it's best to do it independently.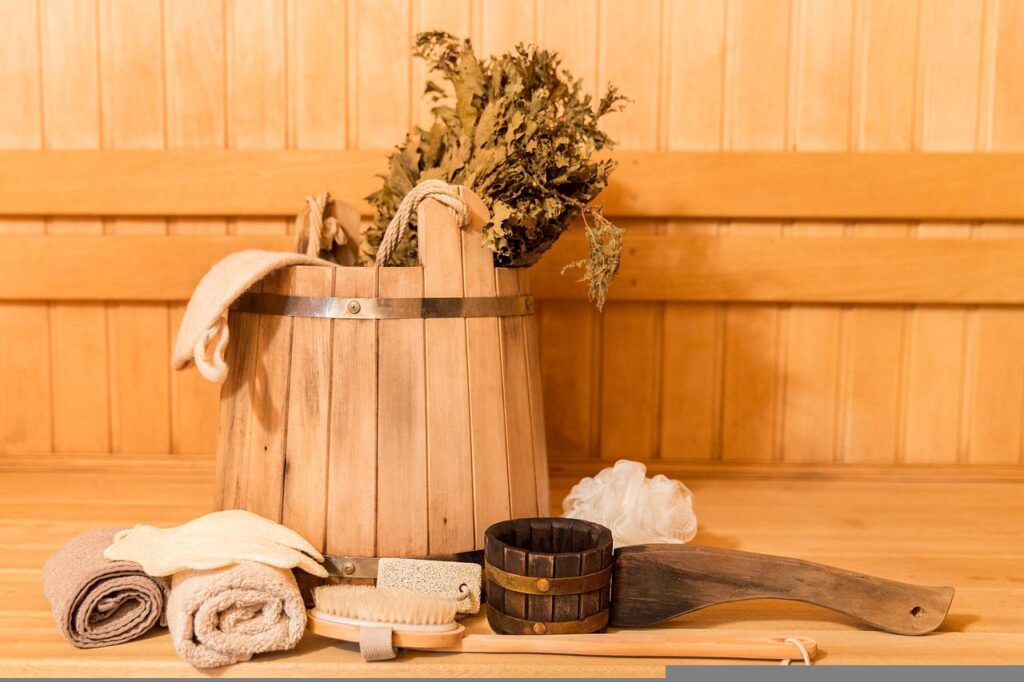 In this sauna-frenzy nation, we can find you a sauna to visit almost any hour of the day. Sauna plays a big role in the everyday lives of Finnish people and you should not leave the country without visiting a Finnish sauna. There are different varieties from steam, traditional, wood-smoked, lakeside or luxury saunas. Most hotels also have a sauna for their guests to use but we suggest taking the Finnish sauna experience to an entirely different level, by tipping in the ice-cold river after a sauna visit. 
There's something magical about snow covered Arctic nature. No matter if you'd like to do some active experiences or just a relaxing walk, Lapland has you covered. Take a guided snowmobile tour that's fun and fast, try your luck in ice fishing on a frozen lake, walk on deep snow with snowshoes or skis, or take a fat bike tour and explore the Arctic wilderness on two wheels. Whatever you will end up doing, I'm sure you will come back pleased and happy. 
Yes, that's correct, there's a hotel that's fully made out of snow and ice. Each year the hotel is rebuilt and designed to be a bit different each time. You can find quite a few bedrooms, a chapel, a restaurant and a bar, all made out of snow and ice. It's possible to visit the SnowHotel as a tour to explore the premises and dine in the restaurant or if you're brave enough, you can spend a night there.
Book one of our Lapland trips to experience the magic of Lappish winter firsthand.  Alternatively, email us at info@monmontravel.com to discuss details of your personalised tour.