Are you wondering where to go for a quick winter getaway? There's no place better than Finnish Lapland. Including plenty of activities to do from Northern Lights hunting to husky safaris, our 5-day Lapland Winter Holiday is a perfect trip to experience the highlights of Lapland.
Because Rovaniemi is the biggest city in Lapland and is well connected with other domestic and international destinations, it's a good base for all the activities and exploring the surrounding areas. Of course there are other more unique and charming places around but Rovaniemi is a good starting point for a quick getaway. If you have more time and would like to extend your trip, check out some of our other Lapland holidays:
Travel to Rovaniemi - The Capital of Lapland
Rovaniemi, the capital of Lapland, is mostly known as the hometown of Santa Claus and the Northern Lights but there's so much more to do and see there. If you arrive early in the day we suggest checking out the museums, shops and cozy cafes or get active right away and join one of our many Lapland tours available.
If you're interested in nature tours then Rovaniemi is surrounded by multiple national parks that all can be visited as a day tour. You can read more about the best national parks in Finland from our blog. If you had a long flight and want to relax and get a good night's sleep, try out the Finnish sauna. Interested in more adventurous activities? No problem! You can try snowmobiling, ice climbing and ice floating. 
Full Day Lapland Adventure
Your second day in Rovaniemi is full of some of the best things to do in Lapland. The day will start with a visit to an authentic reindeer farm. As we're strong believers in regenerative and sustainable travel, we only work with traditional reindeer farms. Visiting a reindeer farm is a good way to learn about reindeer herding, which is an integral part of the culture in Lapland, and especially important for the indigenous Sámi people. Of course you will also be able to do a short reindeer safari before enjoying a delicious lunch cooked over open fire.
After your visit to the reindeer farm, it's time to try out one of the highlights of your trip to Lapland – husky safari. An important thing to note is that husky dogs are not native to Finnish Lapland, so virtually all of them have been bred there for tourism purposes. That's why it's important to carefully choose which farm you visit and all our husky tours go to small, family run farms, not crowded touristy places. In the farm you get to ride the husky dogs and take pictures with them. There's just something magical about gliding through the snowfields of Lapland on a husky-pulled sleigh!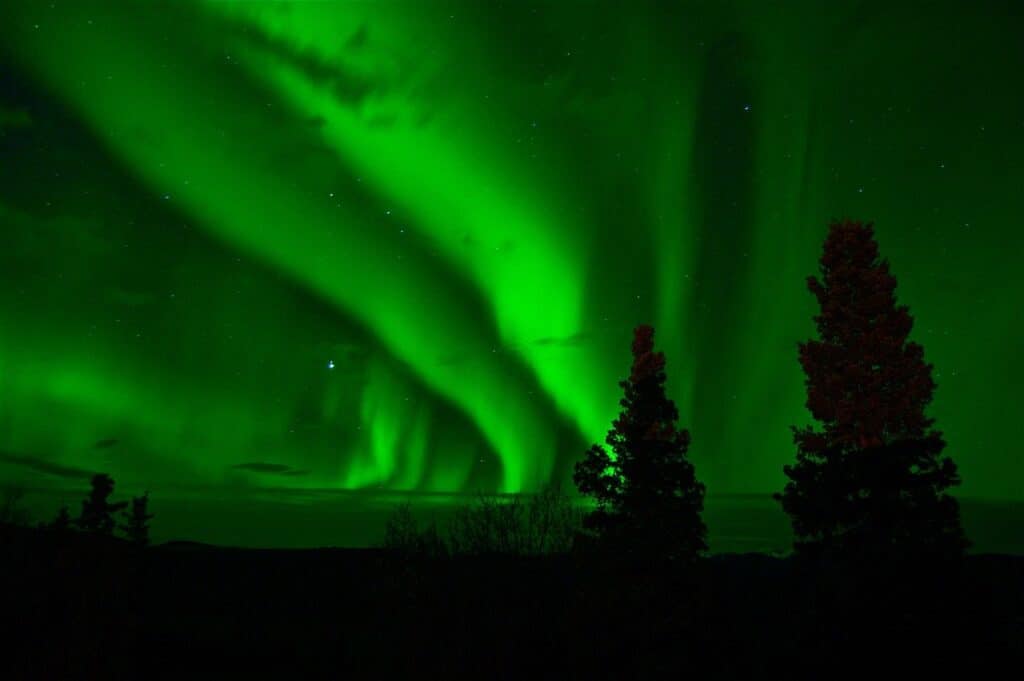 In the evening it's time for the Northern Lights tour. Your guide will take you far away from all the light pollution, so you'd have the best chances of seeing the Northern Lights. Before the tour starts your guide will determine where the highest possible chance for seeing the Auroras is. You might visit a few different locations and even travel as far as Sweden to see the Northern Lights. This is a true Aurora hunting tour where your guide will do the best for you to see this unpredictable natural phenomenon.     
Korouoma Canyon & Frozen Waterfalls Adventure
On your third day in Rovaniemi it's time to head out into the wilderness and explore the beautiful snow covered forest, canyons and admire the impressive frozen waterfalls. This beautiful natural reserve is also a home to many animal species so keep your eyes open and maybe you will spot tracks made by wolves, lynx, wolverines, moose, reindeer, weasels or Arctic hare. During the tour you will also learn about the arctic nature, survival skills and enjoy a delicious Finnish barbecue lunch. As a sustainable travel company our groups are small so your impact on the places visited is small. Also the smaller the group, the bigger the experience!
Visit Santa's Village, Arctic Adventure
On your fourth day you will do a half day Arctic adventure before some free time. During the tour you will get to try 5 different activities – snowshoeing, orienteering, ice-fishing, survival skills and making a fire. While you snowshoe through the magical snowy forests, your guide will explain to you about the basic survival skills and teach you how to orientate with a map and a compass. Once you reach the frozen lake, your guide will tell you how to make a fire, without using matches or lighter. Because you can't survive without food, you will drill a hole in the frozen lake and try ice-fishing. If you're lucky and catch a fish, your guide will show you how to prepare it.
After the tour it's time to relax and do your own thing. Visiting Santa's Village is one of the highlights in Rovaniemi so if you have enough energy go there to explore the place on your own. Because it's free to visit Santa's Village and it's easy to get there and back, we don't suggest paying for a tour. That way you also have plenty of time to explore all the corners of the village on your own and spend as much time there as you wish, without having to stick to a strict tour schedule. Go take a photo with Santa Claus himself, send postcards to the loved ones from Santa's Post Office and get a certificate for crossing the arctic circle. Of course there are plenty of dining and shopping options there as well so expect spending at least a few hours there.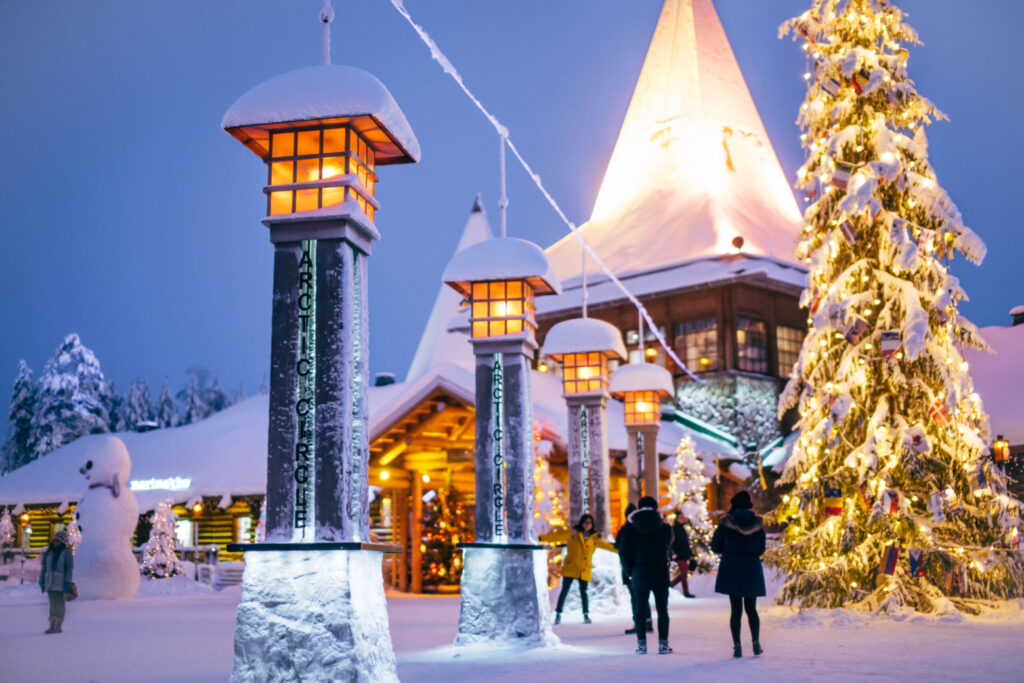 Photo credit: Visit Finland & Visit Rovaniemi
Today it's time to say goodbye and end your Lapland winter holiday. If this is not what you're really after, check out our other trip plans available for Lapland. All the trips can be customised to suit your budget, interests and tastes, just let us know what you like doing during your holiday.